A Community Where Everyone is Valued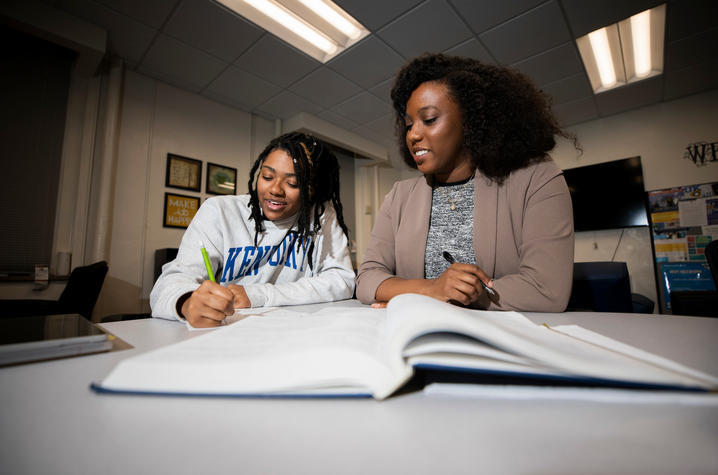 The University of Kentucky was recently recognized for diversity and inclusion on the Forbes list of "Best Employers for Diversity" in 2020. The annual ranking recognizes companies across two dozen industries nationally that demonstrate a strong commitment to inclusive workplace practices.
In fact, we ranked second for companies headquartered in Kentucky alone.
This recognition speaks volumes about our efforts to build not only a more diverse campus, but a more diverse Commonwealth – one that better represents the people we serve, from our very own students, to patients, to communities near and far. It also underscores the fact that we are preparing students for the kind of workplace they will enter after they graduate from UK – a more diverse, interconnected and global economy. Preparing students to compete and thrive in that economy is critical to what we do, and who we are, at the University of Kentucky.
Of course, this recognition would not be possible if it weren't for the tremendous work of Sonja Feist-Price, Vice President for Institutional Diversity, and the hard work of her team. With their leadership, we are constantly looking at ways in which we can create a community that both values and celebrates our differences.
The list – published last Tuesday – was composed by independently surveying a sample of 50,000 employees working for organizations across the United States from a variety of industry sectors. The sample of employees used an online, anonymous access panel to rate their employer on four criteria: direct recommendations (including employees' opinions of a series of statements surrounding the topics of diversity concerning their own employer), indirect recommendations (participants' feedback on other employers in their respective industries with regard to diversity), diversity among top executives/board, and key performance indicators, such as proactive communication of a diverse company culture. 
The University ranked best in direct recommendations surrounding the topics of age, gender equality, ethnicity, disability and LGBTQ* inclusion, and the existence of positions and public initiatives responsible for diversity.
This is not the first time that the university has been recognized for its diversity and inclusion efforts. Forbes recognized UK in 2019 and 2018 as a "Best Employer" and "Best Employer for Diversity." UK has also earned praise from organizations such as INSIGHT Into Diversity magazine, the Chronicle of Higher Education, and Campus Pride. 
To learn more about UK's Diversity and Inclusion Strategy, click here. For a look at Forbes' list, see here.