Our Academic Vision, Progress and Momentum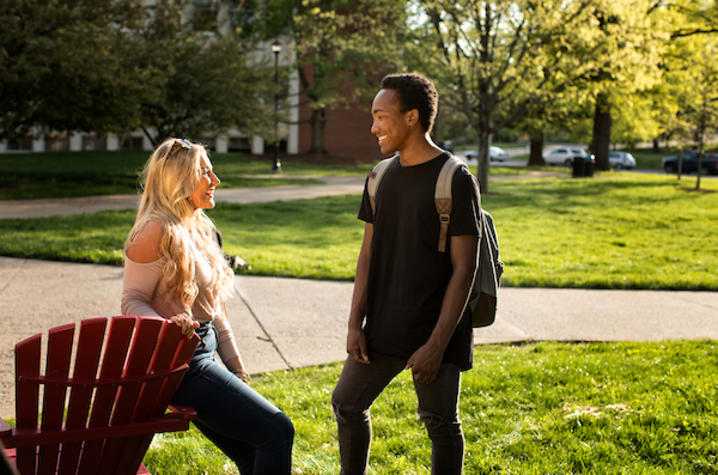 Wednesday, March 14, 2018
Last month, I had the honor of discussing our academic vision and progress with the UK Board of Trustees. It was an engaging discussion about the incredible talent across our campus community, and the pride I have in serving as your provost. 
I told the Board that on my first official day in this role, I was actually in Washington, DC. I spent time at a roundtable conference of 20 provosts from various research institutions, and the timing quite simply could not have been better. The biggest thing I came away with is what I shared with them:
I believe UK is positioning itself in ways that most institutions are not to meet some of the most significant challenges to ever confront higher education, at least in my lifetime.  As my counterparts at this roundtable expressed, all higher education institutions are facing similar challenges:
Traditional sources of funding at the state and federal levels are flat or, in some cases, declining;
Parents and students are questioning with increasing skepticism the return on the investment they are making for the cost of the education we provide;
There are expectations that we need to provide more flexibility in how students learn with us. And we should be more adaptive in how we prepare young people with the skills they need for careers that, in many cases, we have yet to imagine.
Policymakers want to understand better – and are scrutinizing – the return they receive, too, for the investment they make in us to conduct research.
What makes the University of Kentucky special is that we are proactively thinking through creative solutions to these challenges. And we do that by listening—by harnessing the incredible talent across this enterprise. That's why I'm working with our team now to establish regular opportunities for me to engage with the faculty, staff, and students across this campus.
I was happy to report to the Board that our fall-to-spring retention rate for this year is 93.7%. This is at the highest level in decades, and the team in Student and Academic Life continues their impressive work on behalf of our students. 
Of course, this is about so much more than numbers.
That number reflects more students who are staying with us to earn a degree that will enhance their careers and strengthen the communities in which they reside.
At the same time, we are not stopping. That number must continue to rise to meet the goals in the Strategic Plan. To that end, every day we are asking ourselves, what can we do to continue improving student success? 
One area in which we see a lot of promise is the first-year experience. I'll give you a fact that's driving so much of this focus.
A great deal of research suggests that the most critical time in an undergraduate student's decision to stay at the university.... is thefirst 2 weeks they are on campus.
Think about it: The first two weeks.
Knowing this, various teams within the Office of the Provost area have been developing a coordinated, intentional, and data-driven plan for how we provide that crucial support the moment students commit to UK.  For example, in January, the campus community came together to kick off a year-long initiative dedicated to helping our undergraduate students transition from high school to college. 
This event illustrated the commitment to, and passion for, supporting student success on our campus. In fact, attendance at this meeting maxed out the facility's capacity — 220 faculty, staff, and students joined to discuss how we create a more coordinated, campus-wide approach to the first-year experience.
And the work doesn't stop on that one day in January.  Those more than 200 faculty, staff, and students have now broken into nine different subcommittees and are using data, focus groups, and national best practices to build out a distinctive UK experience to set our students off on the right path as soon as they become part of our community.
We want our students to experience a seamless, consistent sense of belonging; an understanding of academic expectations; and knowledge about support systems—throughout the various interactions they have on our campus.
In short, we have thoughtful plan on how to reach that goal of 90 percent retention.
And each year we are layering on new initiatives, on top of the ones we have already established, to continue to move forward.
Thanks to the tremendous talent we have across this campus, I know that we will not slow down. Those we serve – our students, our people, and our state – are depending on us not to.
David W. Blackwell 
@UKYProvost
#seeblue