UK LEADS Drives Increases in Retention, Graduation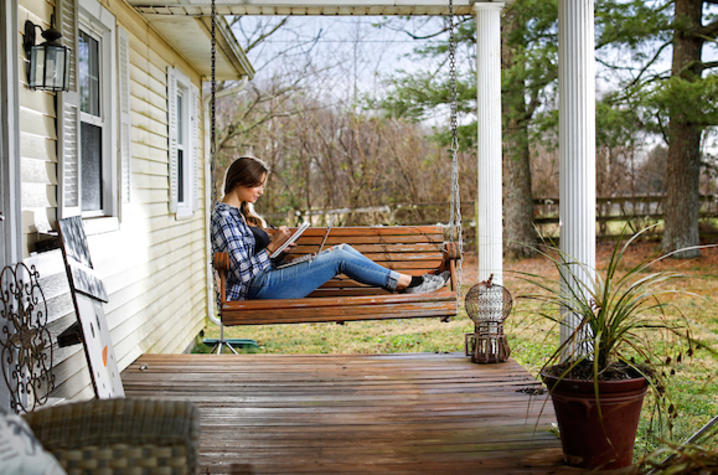 The University of Kentucky's history is marked by resilience and determination.
It is shaped by an unwavering and compassionate commitment to our state and those we serve.
As Kentucky's indispensable institution—the heartbeat of its economy and the shapers of its workforce—we are asking ourselves how we envision and fulfill our mission in the 21st century. How do we leverage our talent, creativity, and goodwill to build a better future for our Commonwealth?
One manifestation of that commitment—an avenue by which we fulfill our purpose—is our UK LEADS program.
Quickly becoming a cornerstone of "Kentucky Can: UK's Campaign for the 21st Century," the program is focused on reducing financial barriers among our students.
UK has garnered national attention for our use of data analytics to better understand the impact of unmet financial need on student success and to guide our approach to scholarships. Most importantly, we've received recognition because UK LEADS is working.
It's resulting in more students coming back to the institution and making progress on their degrees.
Our research demonstrates that students leave the institution for various reasons,. In fact, in 2017, one-third of students who left UK had GPAs of 3.0 or higher. According to our analysis, the persistence rates of students with $5,000 or more in unmet financial need, was significantly lower than students with less unmet need, regardless of academic skill.
Using a predictive model to identify students for whom financial barriers were the most likely impediments to success, in fall 2016 we launched UK LEADS as a pilot program. Recent data from fall 2018 show that students from that fall 2016 cohort have returned to the institution at a rate more than 10 percentage points higher than what was predicted without UK LEADS.
That's more students—more Kentuckians—equipping themselves with credentials that will positively impact their futures.
Given the success of the UK LEADS program after the pilot phase, we continued in fall 2017. Using foundation support, private philanthropy, and institutional funds, we selected 365 first-year students through a predictive model that isolated the role of unmet need.
Those students received one-time grants, with awards ranging from $500-12,500 and an average of $7,500. Additionally, members of this cohort were required to meet with our Student Financial Wellness Office for financial literacy and counseling. Our fall 2018 data demonstrate that students in this cohort have returned to the institution at a rate nearly 20 percentage points higher than what was predicted without UK LEADS.
Our institutional retention and graduation rates have reached historic highs, fueled largely we believe, by UK LEADS. Our fall 2018 initial results lead us to believe that trajectory will continue.
Our goal is simple. We want every student who enrolls at the University of Kentucky to earn a degree.
We ask ourselves every day how we can better support that objective.
Through UK LEADS, we believe we are addressing one of the most important issues intentionally and directly.  That's our promise to our students and their families; it is our commitment to the state and broader society that we serve.