Arab American Heritage Month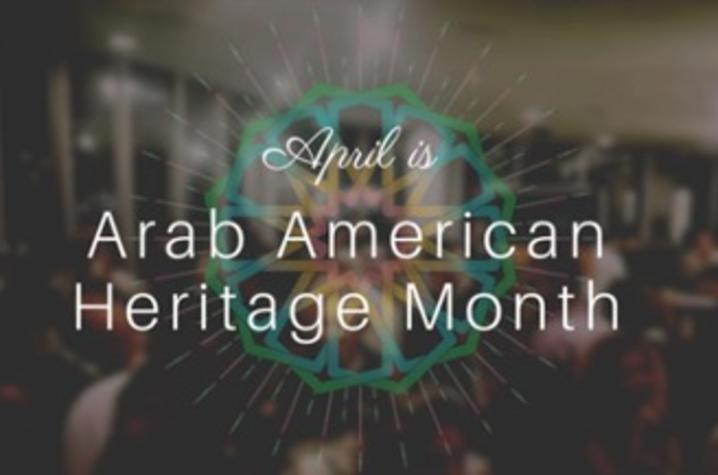 As an institution that values individuals of all backgrounds and identities, heritage months are important opportunities to learn more about the communities around us and how we can celebrate and uplift them.
Because of the important work of advocacy groups like the Arab American Institute and the American-Arab Anti-Discrimination Committee, for the first time, the U.S. Department of State has announced April as Arab American Heritage Month. The month is a time to reflect on the history of Arab Americans and to commemorate the numerous contributions this diverse population has made to the United States.
Arab Americans have ancestry in one of the 22 Arab nations around the world, from northern Africa through western Asia. While Arabs are religiously, ethnically and politically diverse, they descend from a shared cultural and linguistic heritage. Further, a common misconception is that "Arab" and "Middle Eastern" mean the same thing. According to the Arab American National Museum, those terms are not fully interchangeable since the Middle East includes non-Arabic nations as well. 
Some of the first Arab immigrants who came in the late 19th century sought refuge in America to escape religious persecution as Christians in the Ottoman Empire. Most, however, came for the promise of a better life and increased opportunities.
Today, there are approximately 3.7 million Arab Americans in the U.S., and a 2016 Pew Research Center study found that Arabic is the fastest growing language in America. They are artists and athletes, innovators and entrepreneurs, politicians, community leaders and educators. And, since that first generation of immigrants, they are Americans.
This month, as we seek to learn more about our Arab American neighbors and friends, I encourage you to explore the numerous available resources such as the Arab American Institute, the Network of Arab American Professionals, The Arab American National Museum and The National Network for Arab American Communities.
You can visit http://www.arabamericanstories.org/the-stories/ to read stories from the Arab American Stories series – an Emmy Award-winning, 13-part series that explores the diversity of the Arab American experience. Arab Americans have been, and continue to be, an invaluable piece of the American mosaic. I hope you join me in learning about and celebrating Arab Americans.