CARES Support Fund Benefits Underrepresented Students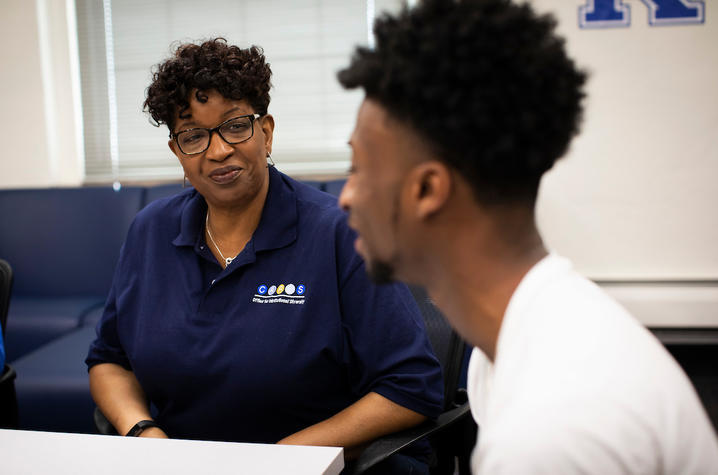 As the University of Kentucky commemorates 70 years of integration on campus this year, alumni and friends are also finding ways to contribute to the University's ongoing commitment to inclusive excellence – a commitment that brings me deep joy and gratitude in my role as the Vice President for Institutional Diversity.
One of these alumni is Mary deGraaf, who has devoted much of her life to volunteering and nonprofit work. She also recently participated in UK's Osher Lifelong Learning Institute's (OLLI) Hope and History Civil Rights study/travel group. She said that experience, among others, inspired her to create a fund that would support UK's Center for Academic Resources and Enrichment Services (CARES), a division of UK's Office for Institutional Diversity aimed at increasing retention and graduation rates of underrepresented students.
Designed to address specific topics at each grade level, CARES has been in existence since 1978, serving a population that includes African-American, Latino/Hispanic, American-Indian, low income, and first-generation students, as well as all William C. Parker Scholarship recipients.
With five counselors, a learning skills specialist, and a staff assistant along with student staff who serve as CARES ambassadors, peer tutors, and/or peer academic coaches, we have dramatically expanded our efforts to meet the institution's goals for a more diverse student body.
This is a goal that—although challenging at times—will strengthen our community and the communities we serve.
After providing initial funding, Mary and her husband provided matching funds to encourage others to give.
Thanks to their generosity and the leadership of Toni Thomas, director of CARES, the support fund will allow the University to continue to provide several enrichment services to students, including academic planning, tutoring, one-on-one workshops, and other programs and activities.
As other prospective donors learn about the CARES Support Fund, Mary hopes they will recognize the benefit they can provide to underrepresented students in need. 
Indeed, it is also my hope that this initiative continues to inspire academic excellence among populations that might otherwise not have the opportunity to excel in higher education.
I sincerely thank Mary and those who will follow in her footsteps; it proves that the Big Blue Nation is, without a doubt, one for everyone—one that makes me and the UK community proud.
For information on giving to CARES, click here.