Celebrating Chimene Ntakarutimana, 2021 Marshall Scholar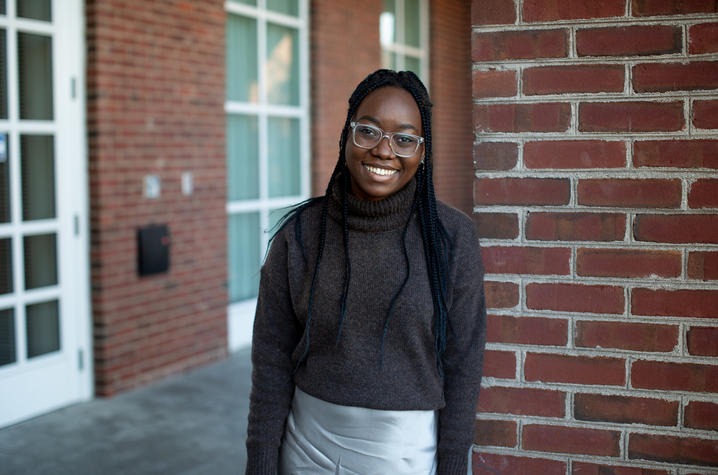 On Monday, the university announced that Chimene Ntakarutimana, 2020 psychology, sociology and Lewis Honors College graduate, has been named a 2021 Marshall Scholar. 
And, for the first time in the program's 66-year history, 52 percent of the incoming class represents historically marginalized communities across the United States, including a record number of Black and Latinx scholars. A majority of the class are female scholars and six are first-generation college students.
I am proud to see the program expand to be more truly representative of the world in which we live — something this university is always striving to be.
It reminds me of the fundamental idea that we are a community that supports students from all backgrounds, regardless of perspective, identity, gender, creed, ethnicity or race.
But Chimene's success was not without overcoming trials and tragedy. For six years, she lived in a refugee camp after fleeing genocide in her home country of Burundi. It was this constant moving and resettlement process that led to her interest in the field of migration, as well as her undergraduate research at UK and abroad as a participant in the National Science Foundation Research Experience for Undergraduates program in Rwanda.
Her success further reinforces that the University of Kentucky is a place where students come to reach their full potential, to pursue their wildest ambitions.
I am eager to see what her future holds as she pursues graduate studies in migration.