Academics-Athletics Forum Will 'Hit The Books'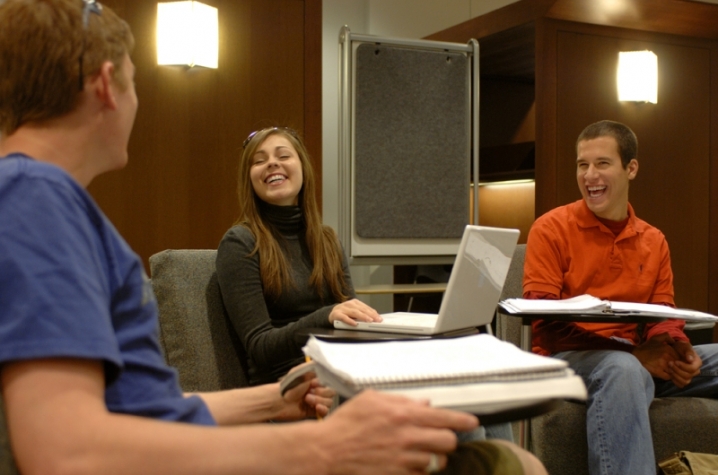 LEXINGTON, Ky. (Nov. 10, 2010) — While a small number of University of Kentucky student-athletes will go on to lucrative careers on the courts and playing fields of major professional sports teams, the vast majority will earn their living by more conventional means. Obtaining a college degree and the educational achievement it represents is the primary goal of most young men and women who compete for the Wildcats across the spectrum of 22 intercollegiate sports.
With that in mind, a forum in 106 White Hall Classroom Building on Tuesday, Nov. 16 at 3:30 p.m. will focus on support services for student-athletes at UK. This is the third in a series of forums initiated by Joseph L. Fink III, a faculty member in the College of Pharmacy who serves as UK's Faculty Athletics Representative to the Southeastern Conference and the National Collegiate Athletic Association.
The 90-minute, informal discussion will feature panelists from the Center for Academic and Tutorial Services (CATS), including Bob Bradley, Barb Deniston, Mike Haley, Tiffany Hayden, and Dustin Lewis. Nearly 30 years ago, UK Athletics became the first university athletics department in the nation to sponsor such a center. Entitled "Striving to Achieve Goals," the series of forums is designed to facilitate communication and understanding between academics and athletics on the UK campus. Previous forum panelists have included men's basketball coach John Calipari, baseball coach Gary Henderson, softball coach Rachel Lawson, and volleyball coach Craig Skinner. 
Fink will serve as moderator at Tuesday's forum. He said, "We encourage all interested persons to attend. There will be ample opportunity for audience members to ask questions of the panelists."
All of the forums are free and open to the entire campus community and the general public.
Fink is a member of the NCAA Division I Awards, Benefits, Expenses and Financial Aid Cabinet. He has taught at UK since 1981 and has served in a number of leadership positions for the university.