All Aboard for Fresh Taste at Farmers Market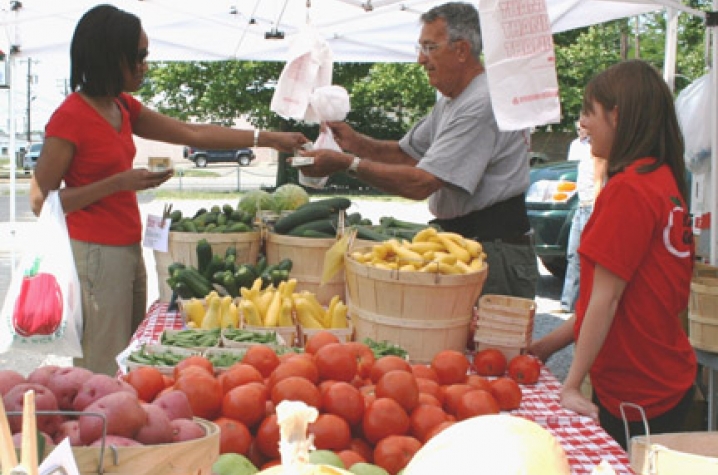 LEXINGTON, Ky. (Aug. 25, 2009) – Can't you just taste the fresh goodness as you bite into a fresh-from-the-tree peach and the cool, sweet juice trickles down your chin? Or maybe you prefer the tangy, sweet flavor of a fresh-from-the vine heirloom tomato, sliced over crispy bacon and covered with bright green lettuce.
Whatever your taste, whatever your preference in fresh foods, you can find it at Lexington's Farmers Market. It's getting there that's the problem for many students, faculty and staff, especially in the middle of a busy day.
But UK Health & Wellness has the solution – a bus ride from campus to downtown Lexington's Farmers Market and back again during lunch each Thursday in August and September. The bus ride is free, and no one can beat the market for the freshest fruits and vegetables, herbs and flowers in town. The Health & Wellness bus will pick you up, drive you to the market, wait 30 minutes while you shop, and get you back to work or class on time.
There are four pick-up spots to choose from: Garrigus Building "E" lot, Huguelet Drive, Medical Center and Administration Drive, however these locations and times for pick up and drop off are subject to change due to construction on and around campus. For the most recent updates, visit http://www.uky.edu/HR/wellness/farmersmarket.html.