Transition Underway to Enhanced UK Alert System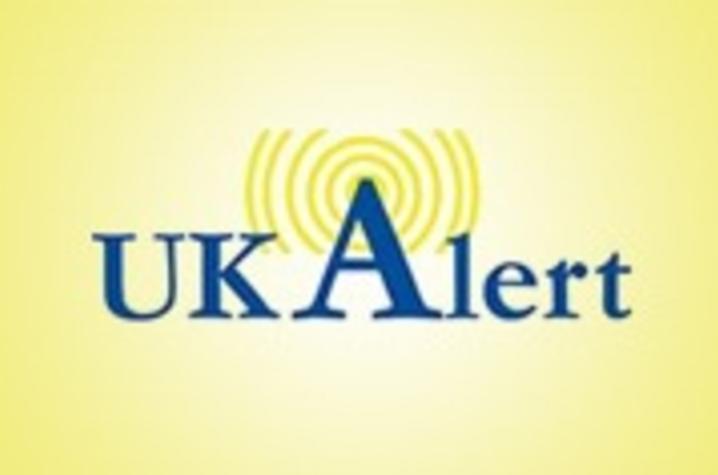 LEXINGTON, Ky. (Aug. 24, 2010) - The University of Kentucky emergency notification system, UK Alert, is undergoing several enhancements. As part of this process, registration on the UK Alert website is temporarily suspended but should be available again tomorrow at the latest.

The emergency notification portion of the UK Alert system continues to be operational. Only the registration site is affected.
 
The contract with the vendor that served UK Alert for the last three years ends on Aug. 27 and following a formal process of reviewing proposals from several companies, Rave Wireless, was chosen to provide the UK Alert system for the next three years. The interruption in registration is due to a transfer of data from the previous system to the updated one, and from UK's database to the newly updated UK Alert system.

"The enhanced system will provide a number of new features we hope will result in more people receiving UK Alerts in emergency and threatening situations on campus," said Christy Giles, director of Emergency Management at UK.
All UK students' and employees' UK e-mail addresses will now be automatically loaded into the UK Alert system from UK's database. Also, when names and e-mails were able to be completely matched, data of UK students and employees who were registered in the previous UK Alert system have been transferred to the new system.
Students and employees will be notified via their UK e-mail address of the change and asked to check their UK Alert registration page. Information will be provided about how to add other communications devices, such as a cell phone, landline phone and alternate e-mail addresses if they choose.
Easy access to the UK Alert registration site is available to students and employees through the MyUK portal, therefore allowing them to only have to deal with their UK login and password information.

For parents, neighbors and other interested non-UK parties who were signed up to receive UK Alerts under the former system, re-registration will be necessary by visiting https://www.getrave.com/login/uky.
UK Alert continues to be used as an emergency notification system only. It is used in the event of an immediate or potential threat to all or part of the campus community. UK Alerts will continue to be available via phone voice message, text message, and e-mail. RSS feeds are now available, as well. The university will continue to provide emergency notification messages on its website and via e-mail and Twitter in conjunction with the UK Alerts.