UK Creates Social Media Hub Online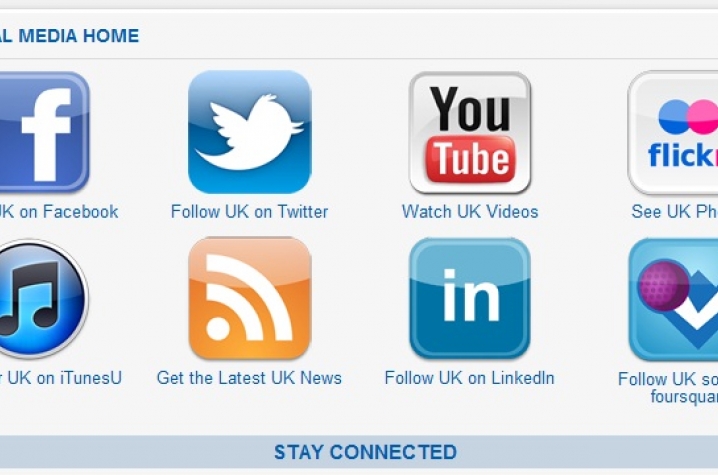 LEXINGTON, Ky. (Oct. 5, 2011) — The University of Kentucky announces the launch of a social media hub to provide information about UK-related social media accounts and best practices, allowing a better connection to all things UK online.
Through the creation of the social media hub on UK's website, visitors can find information about the official university accounts on social media outlets, including Twitter, Facebook, YouTube, Flickr, iTunes U and LinkedIn. Users can click and instantly access content tailored to their specific interests and needs.
"The easy accessibility of the hub page allows our community to stay more closely connected, ultimately creating better communication between students, the community and the university," said Jay Blanton, executive director of the UK Office of Public Relations and Marketing.
The hub also includes live Facebook and Twitter newsfeeds, the latest YouTube videos and photos on Flickr from the main university accounts.
"Our hope is that this hub will allow the UK community to better connect with one another, making events and news more readily available," Blanton said.
Visit UK's social media hub at www.uky.edu/socialmedia.
MEDIA CONTACT: Julie Meador (859) 323-2395 or Julie.Meador@uky.edu