With UPK Book Bourbon Gets its 'Just Desserts'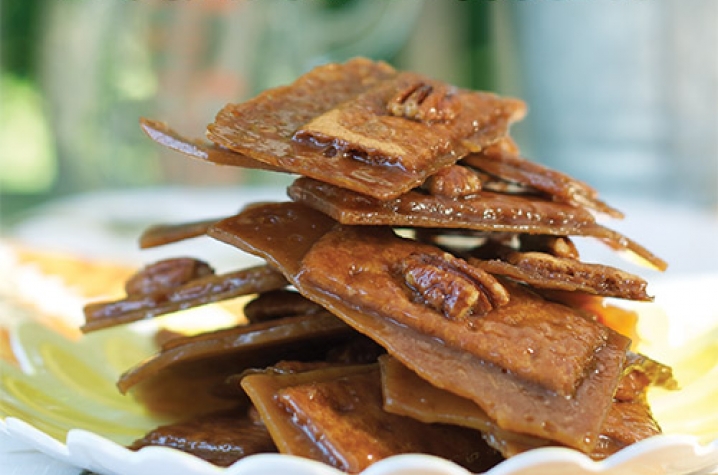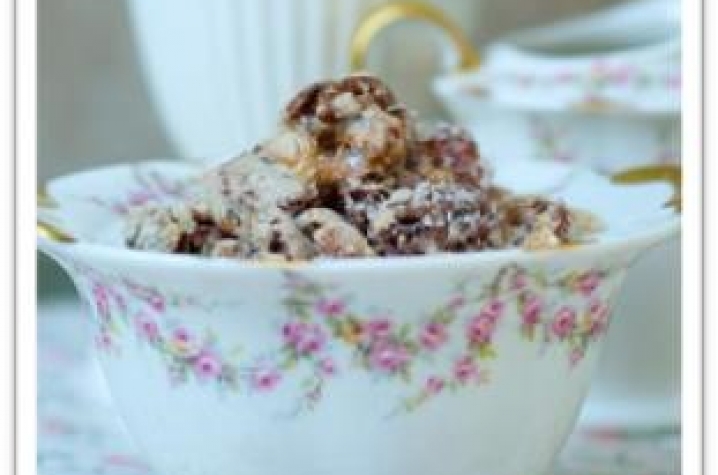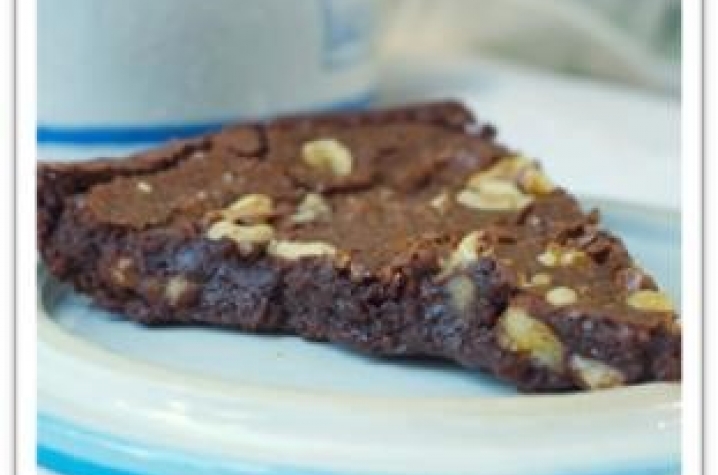 LEXINGTON, Ky. (Sept. 26, 2014) — France is famous for wine, and its cuisine makes excellent use of the nation's signature libation. From boeuf bourguignon and coq au vin to classic sauces, wine is an integral part of French cooking. Similarly, beer is at the center of German culture, and no Oktoberfest would be complete without bratwurst and onions cooked in beer. Bourbon holds a similar position in American culture. It is our nation's native spirit and the only one to be designated by congress as a "distinctive product of the United States." Why then, despite bourbon's complex and sophisticated flavor, is it not used more in cooking?
Food writer and journalist Lynn Marie Hulsman seeks to change that by showcasing how bourbon can be incorporated into confections and sweets in "Bourbon Desserts," published by University Press of Kentucky (UPK). With over 100 recipes ranging from cakes and candies to sauces and sorbets, this collection contains all the knowledge a home cook needs to whip up sophisticated and delectable desserts.
Anecdotes about Hulsman's own childhood in Kentucky and her relationship to bourbon make this cookbook a treat to read. Each recipe begins with her own insightful observations and comments on the dish. Her careful, step-by-step directions make complicated recipes easy to execute, and the fun bourbon facts and helpful cooking tips scattered throughout are both useful and entertaining.
Hulsman includes sections on cakes, cookies and bars, pies and tarts, puddings and custards, frozen dishes, syrups and sauces, candies, compotes and spreads, and dessert drinks. The breadth of dishes covered means there are multiple options for every occasion, like grilled bourbon-glazed peaches at summer cookouts and cooked and spiked eggnog custard for Christmas parties.
In addition, the recipes go beyond traditional desserts to encompass a broader variety of sweets. Breakfast can include bourbon-infused orange doughnuts or bourbon-flapjack coffee cake along with bourbon-cherry jam to spread on browned butter and bourbon biscuits.
Though designed for the amateur baker, "Bourbon Desserts" collects a broad range of dishes from the startlingly simple to complex, multi-stage recipes sure to wow even the most dedicated foodies. Something as basic as substituting bourbon for extracts can often create subtle and complex flavors in familiar recipes. Bourbon's spicy oaken flavors pair exceptionally well with the tang of cream cheese in frostings. Other recipes are more involved. Pumpkin gingerbread trifle with bourbon whipped cream requires multiple steps, though it will be the talk of a Thanksgiving feast in place of pumpkin pie.
With color photos to entice, "Bourbon Desserts" offers something for everyone from whiskey enthusiasts looking beyond rocks glasses to dedicated Southern cooks who enjoy putting news twists on traditional fare. Hulsman enables ambitious cooks to dazzle their cocktail party compatriots with bourbon trivia while serving up delectables tinged with the unique, unmistakable flavor of the whiskey that makes Kentucky famous.
Hulsman is a freelance food writer, journalist, and editor. She is the author of "Thornton Hall" and coauthor of "Make Your Own Soda" and "Irish Pantry: Traditional Breads, Preserves, and Goodies to Feed the Ones You Love."
UPK is the scholarly publisher for the Commonwealth of Kentucky, representing a consortium that now includes all of the state universities, five private colleges and two historical societies. Led by Director Stephen Wrinn, its editorial program focuses on the humanities and the social sciences. Offices for the administrative, editorial, production and marketing departments of the press are found at UK, which provides financial support toward the operating expenses of the publishing operation.