Apps That Will Have You Seeing Blue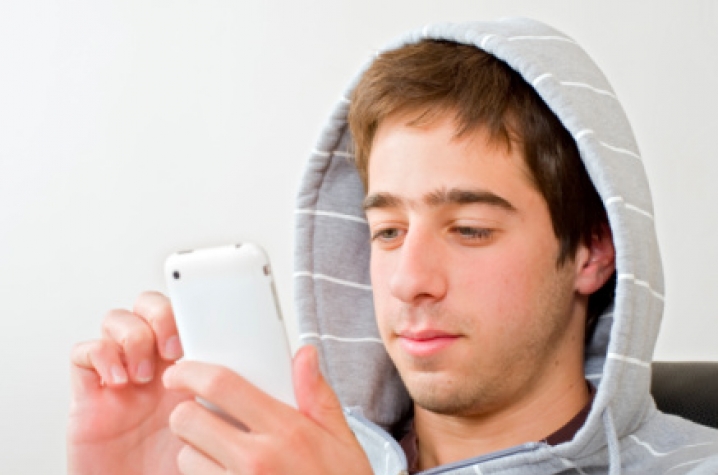 [IMAGE1]
LEXINGTON, Ky. (July 22, 2011) — Maybe you've been on the smartphone train from day one, or perhaps you're one of those who is just now converting to an Apple or an Android smartphone. Either way, there are some great University of Kentucky-related apps that have probably slipped under your radar. To make the most of several UK services, and your smartphone, The Study wants to bring to your attention these free apps you might consider installing.
1. UK Mobile
If you only install one app from this list, make it this one. With this app, all of the resources you would typically search for on uky.edu are a single click away. If you are trying to find your way around campus, this app has a Maps feature to guide you. Not sure in which office your professor is located? Check out the Directory feature. If you witness an emergency as you make your way through campus, just click on the Safety feature and a list of emergency contacts will be conveniently at your fingertips. In addition, this app allows you to access myUK, Blackboard, and the UK Libraries' catalog, as well as news from UKNow, sports information from UK Athletics, and iTunesU. This app is available on both iPhone and Android smartphones.
2. TransLoc
Do you ride the CATS bus on a regular basis? Would you ride it more often if you could know exactly when it would be at a particular stop? Then this app is for you. TransLoc is an app that tracks public transportation in various cities across the country, including on UK's campus. When you log on for the first time, select University of Kentucky and a campus map will pop up, showing you in real-time where each bus is and in which direction it is moving. The app also includes the UK Medical Center route and notifications of any bus-related announcements. This app is available on both iPhone and Android smartphones.
3. Kernel Mobile
There's a lot happening on campus. If you aren't on campus on a certain day to pick up the Kernel, you may feel out of the loop. Sure, you could check their website, but what if there's breaking news and you have no computer in sight? That's where this app comes in. The Kernel has launched Kernel Mobile to make sure that you are always up to date on the latest campus news. Never miss a headline again! This app is currently only available on the iPhone.
4. TipSubmit
When walking around campus, what is one of your top concerns? Besides running late or spotting your friends, you may also be concerned about safety. The TipSubmit app allows you to quickly submit a crime tip to the UK Police Department. This app is supported by Crimestoppers and endorsed by the UKPD, meaning your identity will be protected. Install this app and you are helping to do your part to keep our campus safe. This app is currently only available on the iPhone.
5. Take It Artside
This iPhone app has a unique Kentucky connection. Developed with the help of students and faculty from the UK Department of Art and the Gaines Center for the Humanities, this app allows you to quickly discover information about public works of art. From indoor to outdoor, from murals to sculptures, this app includes GPS locations, artist information, and a description of artworks all over central Kentucky. This app is available on both iPhone and Android smartphones.
Whether you're a smartphone expert or a novice, these are easy-to-use apps that will certainly help make your life at UK a little easier. 
Open to students, faculty and staff at the University of Kentucky, the Study provides a variety of services to promote Academic Enhancement across campus. With peer tutoring available in several courses, the Study offers students free, proactive academic assistance in a relaxed learning environment. The Study also offers several programs to the public, including ACT prep programs and placement testing for incoming undergraduate students. For more information on what's going on at the Study, follow The Study on twitter at @TheStudyScoop or friend "The Study" on Facebook.