Book Sheds New Light on Infamous Lexington Madam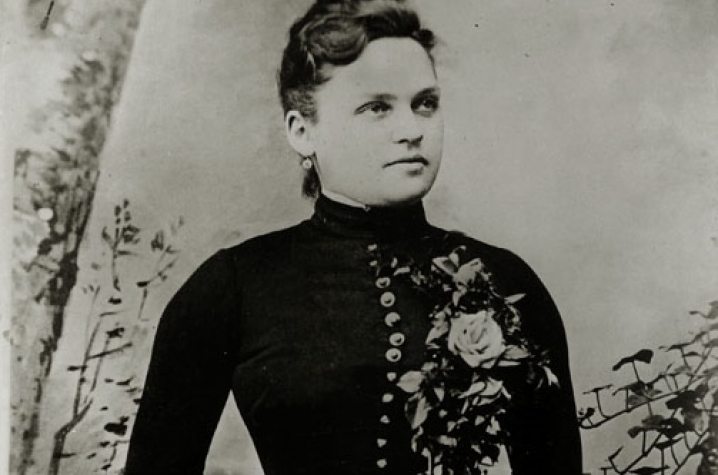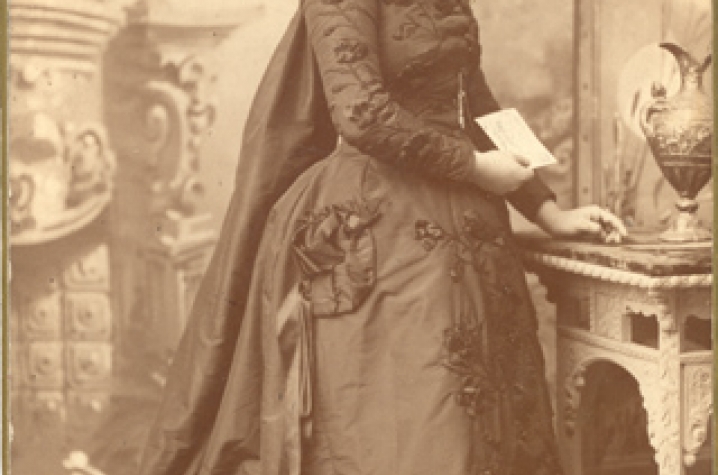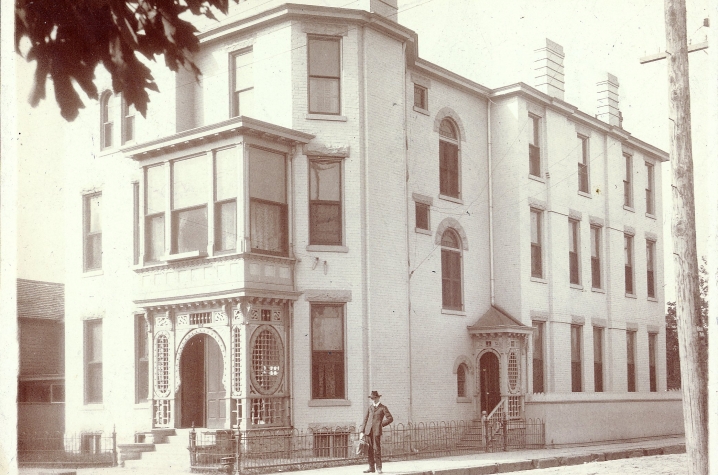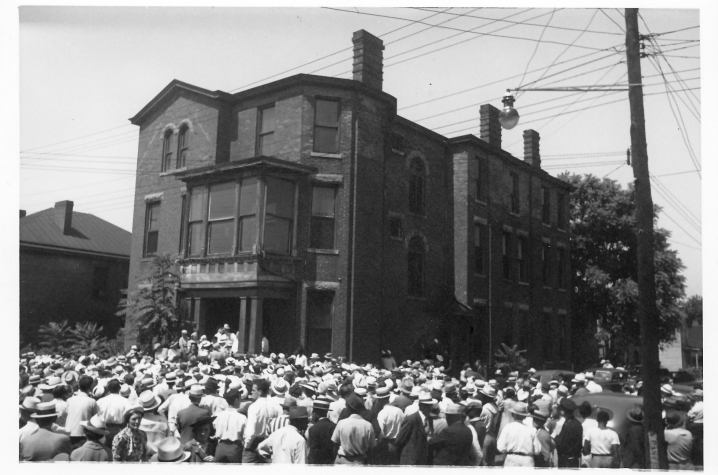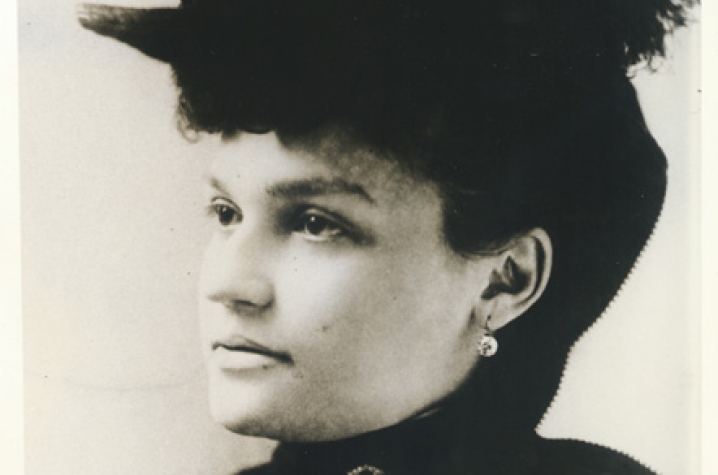 LEXINGTON, Ky. (Jan. 15, 2015) — Historian Thomas D. Clark often claimed that Lexington long entertained an "infatuation" with Belle Brezing. In truth, there is little known about this alluring and notorious brothel keeper. Secrecy was a moral code in her sequestered world of prostitution, even though the trade operated openly in the Lexington neighborhood surrounding what is now Eastern Street in downtown's east end. Today, that sense of allure continues to draw people into her fold just as it did over a century ago.
In University Press of Kentucky's "Madame Belle: Sex, Money, and Influence in a Southern Brothel," former Lexington Herald-Leader turf writer, University of Kentucky alumna and part-time instructor in the UK Department of History Maryjean Wall, sheds new light on the tantalizing true story of vice and power in the Gilded Age South as told through the life and times of the notorious Miss Belle. After years on the streets and in an upscale bordello run out of a former residence of Mary Todd Lincoln, Belle Brezing borrowed enough money to set up her own brothel. She leveraged that first house and her early connections with wealthy patrons to purchase the more suitably ostentatious 59 Megowan Street. Here, on any twilit evening in Lexington, it was common to see fashionable international travelers, horsemen, and civic leaders entering the elegant house.
The well-heeled nature of Brezing's establishment allowed it to become a social hangout for the men who controlled the economy, politics and horse industries of Kentucky. Her vaunted secrecy and discretion with such powerful figures often paid dividends, most notably when she was quietly pardoned by Kentucky Governor Luke Blackburn for keeping a "bawdy house."
By the end of the early 1900s, Lexington hardly resembled its former self. For Brezing the end was near as progressive movements sought to eliminate "all un-Godly activities," including gambling, alcohol and prostitution. Many of her competitors never believed anti-prostitution efforts would gain enough support to make a difference. Brezing, however, could see the writing on the wall and closed the doors on her operation for good in 1917.
From the time Brezing closed her business until her death in 1940, the once-enterprising madam lived out her retirement as a recluse in her crumbling, ivy-covered mansion. Upon her passing, though, evidence of Brezing's notoriety was made clear when the Lexington Herald's entire run of 19,000 newspaper copies containing its remembrance of Brezing sold out by 10 a.m. that Tuesday morning. News of her death also reached national levels with an obituary in Time magazine. Her renown was further secured for future generations when she was widely credited as Margaret Mitchell's inspiration for Madam Belle Watling in "Gone With the Wind."
Wall's account of Belle Brezing is more than a simple biography. It presents a case study in how concepts of morality — and the city of Lexington — have changed over time as well as a glimpse into the life of a remarkable woman whose shrewd sense of business allowed her to infiltrate the highest circles of power.
To this day, Brezing's notoriety lives on in the Bluegrass. "This is not a case of Lexington finally recognizing Belle. She has always been recognized as one of this community's memorable characters," Wall said. "People who recalled her in life continued to mention her after her death, recognizing her for the legendary character she was. Through subsequent decades, venues in this community have hosted a variety of events ranging from a Standardbred race named for Belle to a Belle Brezing bed race run for charity on downtown streets."
Maryjean Wall served as the turf writer for the Lexington Herald-Leader for 35 years. Wall, who earned her doctorate at UK, is also the author of "How Kentucky Became Southern: A Tale of Outlaws, Horse Thieves, Gamblers, and Breeders." Wall researched many materials related to Belle Brezing housed in the UK Special Collections Research Center.
UPK is the scholarly publisher for the Commonwealth of Kentucky, representing a consortium that now includes all of the state universities, five private colleges and two historical societies. Led by Director Stephen Wrinn, its editorial program focuses on the humanities and the social sciences. Offices for the administrative, editorial, production and marketing departments of the press are found at UK, which provides financial support toward the operating expenses of the publishing operation.
MEDIA CONTACT: Whitney Hale, 859-257-8716; whitney.hale@uky.edu