DOE Solar Decathlon Coming to National Mall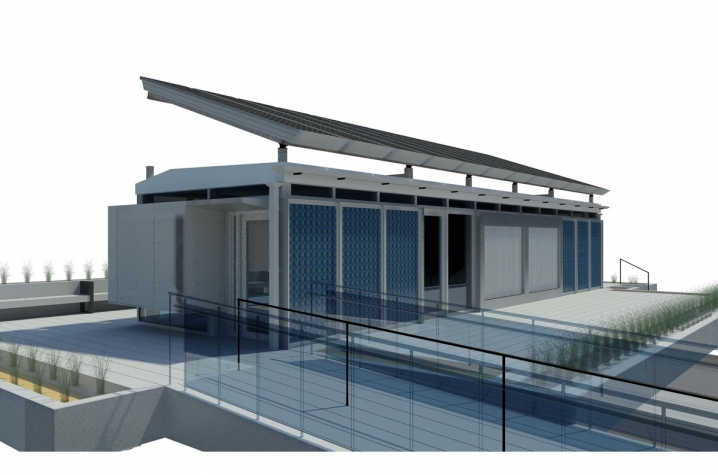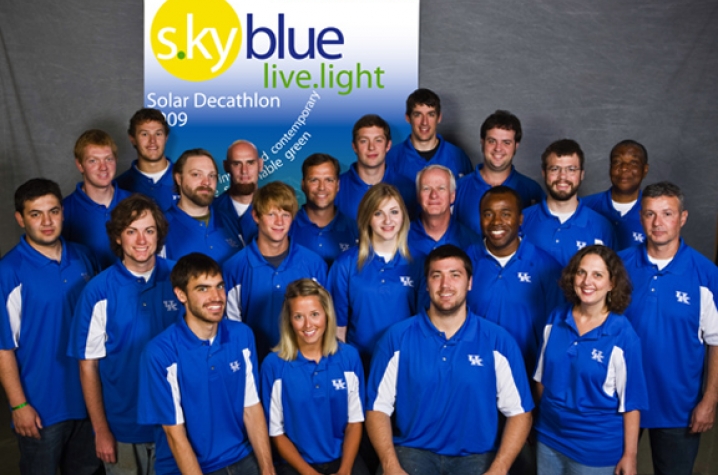 WASHINGTON, D.C. (Oct. 2, 2009) - Twenty university-led teams (including one from the University of Kentucky) have descended on the National Mall along with high-tech, high-efficiency solar-powered homes they have built for the 2009 U.S. Department of Energy Solar Decathlon. More than 800 student competitors from the United States, Canada, Spain and Germany will compete in the 2009 Solar Decathlon. 
The international competition takes place on the National Mall Oct. 8-18 and will showcase high-efficiency, solar-powered homes that include the latest high-tech solutions and money-saving features. The overall winner will be announced Friday, Oct. 16. This is the fourth time DOE has held the competition since 2002.
"More efficient buildings powered with renewable energy can and must play a major role in meeting the energy challenge, and these students will be at the forefront of that effort in the years ahead," said DOE Secretary Steven Chu. "They represent the next generation of clean energy pioneers and entrepreneurs, and are a great example of what American innovation can accomplish. If you're wondering what a clean energy future looks like, I invite you to come see it for yourself on the National Mall."
Homes will open to the public beginning Oct. 9 and will be open for tours through Oct. 18. The Solar Decathlon includes 10 contests that evaluate the architecture, engineering, comfort, marketability, appliances, lighting, and other aspects of the teams' houses. The teams will have to perform everyday tasks, including cooking, laundry, and washing dishes, to test the energy efficiency of their homes.


This year's 20 university-led teams were chosen two years ago through a competitive process. Since then, teams have gathered their combined interdisciplinary talents to design and build the homes, but also to raise funds, furnish, outfit, decorate, and optimize the homes' performance. The 20 university-led teams at the 2009 Solar Decathlon include:
- Cornell University (Ithaca, N.Y.);
 - The Ohio State University (Columbus, Ohio);
- Iowa State University (Ames, Iowa);
- The University of Arizona (Tucson, Ariz.);
- Penn State University (University Park, Pa.);
 - Universidad de Puerto Rico (San Juan, Puerto Rico);
- Rice University (Houston, Texas);
- Universidad Politécnica de Madrid (Madrid, Spain);
- Virginia Tech (Blacksburg, Va.);
- University of Louisiana at Lafayette (Lafayette, La.);
- University of Wisconsin-Milwaukee (Milwaukee, Wis.);
- University of Minnesota (Minneapolis, Minn.);
- University of Illinois at Urbana-Champaign (Champaign, Ill.);
- University of Kentucky (Lexington, Ky.);
- Team Boston (Boston Architectural College and Tufts University) (Boston, Mass.);
- Team California (Santa Clara University and California College of the Arts) (Santa Clara, Calif.);
- Technische Universität Darmstadt (Winner of the 2007 Solar Decathlon) (Darmstadt, Germany);
- Team Missouri (Missouri University of Science and Technology and University of Missouri) (Rolla, Mo.);
- Team Ontario/BC (University of Waterloo, Ryerson University and Simon Fraser University) (Ontario, Canada); and
- Team Alberta (University of Calgary, SAIT Polytechnic, Alberta College of Art + Design and Mount Royal College) (Alberta, Canada).

To learn more about the teams and their homes, visit: www.solardecathlon.org/teams.cfm.


Building efficiency is a major priority for the United States and the world. Residential buildings account for about 20 percent of U.S. energy use. The issue also has international dimensions, since China will build about as many square feet of building space in the next 15 years as exists in the entire United States today.
For full event information, daily results, and more information about the 20 teams visit www.solardecathlon.org.