Kentucky Book Fair Features UK, UPK Books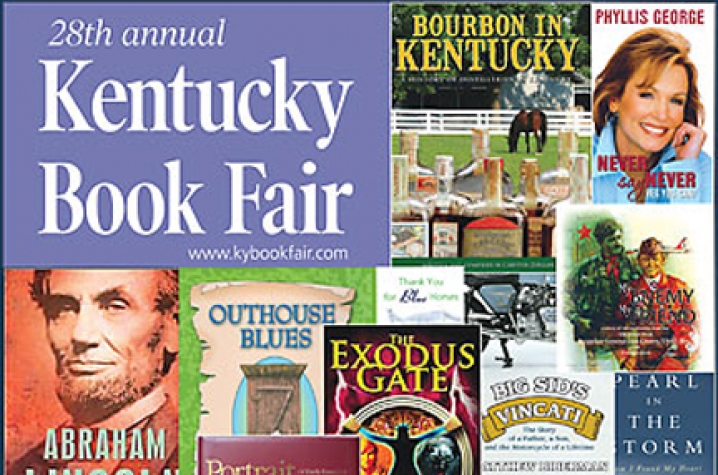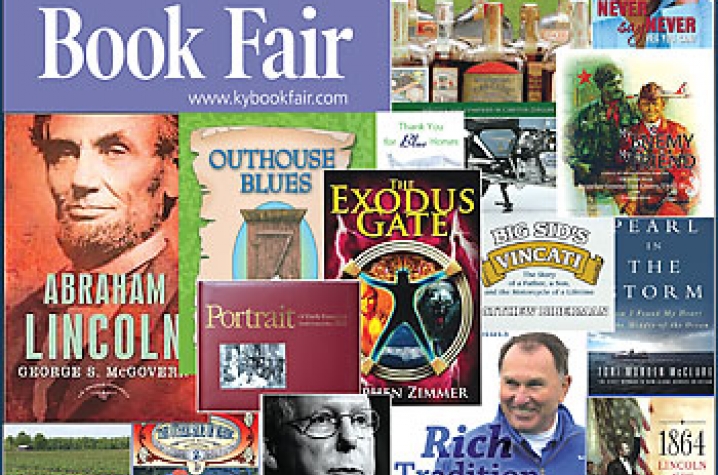 LEXINGTON, Ky. (Nov. 4, 2009) - A number of books featured at the 28th annual Kentucky Book Fair feature University of Kentucky connections or are from the University Press of Kentucky (UPK), located on the UK campus. The fair, co-sponsored by UPK, will be from 9 a.m. to 4:30 p.m. Saturday, Nov. 7, at the Frankfort Convention Center, in Frankfort, Ky. The Kentucky Book Fair is free and open to the public.
Founded in 1981, the Kentucky Book Fair is the state's leading literary event. Over the past 30 years, the fair has recognized outstanding Kentucky authors and editors. The largest and oldest event of its kind in the state, the Kentucky Book Fair will host more than 200 authors with recently published books.
Three members of UK's faculty and staff will take part in the Kentucky Book Fair. The UK authors and their corresponding publications are: Thomas G. Barnes, "Rare Wildflowers of Kentucky"; Daniel Blake Smith, with co-author Lorri Glover, "The Shipwreck that Saved Jamestown"; and Jeff Worley, "What Comes Down to Us: 25 Contemporary Kentucky Poets." Additionally authors from two books related to Coach Rich Brooks and Coach John Calipari will be in attendance. Tom Leach will be on hand representing the book he co-authored with Brooks, "'Rich' Tradition – How Rich Brooks revived the football fortunes of the Kentucky Wildcats," and David Scott will be in attendance for the book he co-authored with Calipari, "Bounce Back."
Authors and editors with recent publications from UPK participating in the fair and their corresponding books are: James C. Klotter and Freda C. Klotter, "A Concise History of Kentucky"; Kolan Morelock, "Taking the Town: Collegiate and Community Culture in the Bluegrass, 1880-1917"; James Archambeault, "James Archambeault's Historic Kentucky" and "Kentucky Horse Country: Images of the Bluegrass"; Silas House and Jason Howard, "Something's Rising: Appalachians Fighting Mountaintop Removal"; Jim Tomlinson, "Nothing Like an Ocean: Stories"; Mary Ann Taylor-Hall, "At The Breakers: A Novel" and "Come and Go, Molly Snow: A Novel"; Richard Taylor, "Sue Mundy: A Novel of the Civil War"; James E. "Ted" Bassett and Bill Mooney, "Keeneland's Ted Bassett: My Life"; Susan Reigler and Pam Spaulding, "The Complete Guide to Kentucky State Parks"; Joy Perrine and Reigler, "The Kentucky Bourbon Cocktail Book"; Linda Allison-Lewis, "Kentucky's Best: Fifty Years of Great Recipes" and "Kentucky Cooks: Favorite Recipes from Kentucky Living"; Nancy Disher Baird, "Josie Underwood's Civil War Diary"; Melba Porter Hay, "Madeline McDowell Breckinridge and the Battle for a New South"; Arwen Donahue and Rebecca Gayle Howell, "This is Home Now: Kentucky's Holocaust Survivors Speak"; Catherine Fosl, "Freedom on the Border: An Oral History of the Civil Rights Movement in Kentucky"; Paul A. Tenkotte and James C. Claypool, "The Encyclopedia of Northern Kentucky"; Worley, "What Comes Down to Us: 25 Contemporary Kentucky Poets"; Chris Holbrook, "Upheaval: Stories"; William Lynwood Montell, "Tales from Kentucky Funeral Homes"; James McCormick and Macy Wyatt, "Ghosts of the Bluegrass"; Linda Hager Pack and Pat Banks, "A is for Appalachia: The Alphabet Book of Appalachian Heritage"; Barnes, "Rare Wildflowers of Kentucky"; George Ella Lyon, "With a Hammer for My Heart: A Novel"; and Martha Layne Collins, "The Public Papers of Governor Martha Layne Collins, 1983-1987."
Offices for the administrative, editorial, production and marketing departments of UPK are found at UK, which provides financial support toward the operating expenses of the publishing operation.