Ky. High School Students Attend Health Career Camps at UK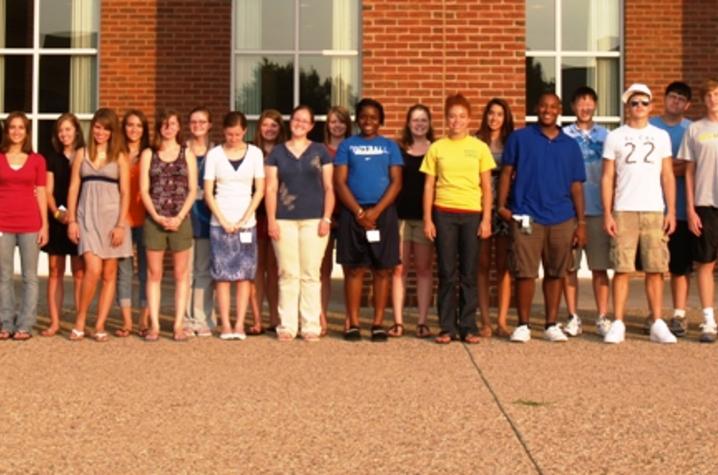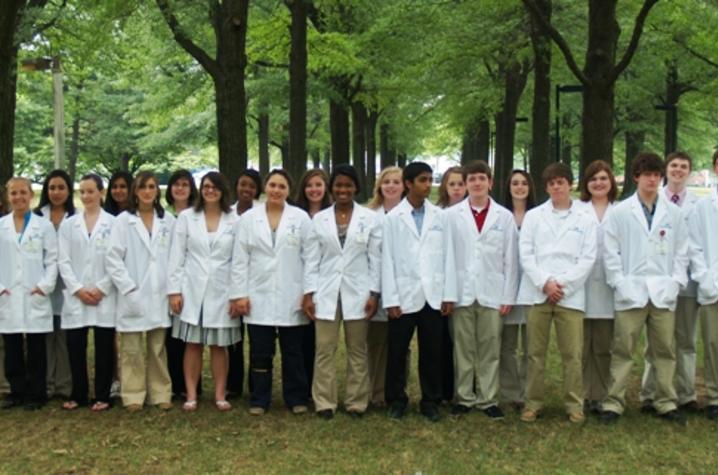 LEXINGTON, Ky. (July 28, 2010) – Fifty rising juniors and seniors from high schools across Kentucky have spent the past few weeks attending the summer health career camps hosted by the University of Kentucky Area Health Education Center (UK AHEC). Students attended classes, lectures, and shadowing opportunities to experience what a future in health care might entail.
The 25 juniors were part of the Summer Enrichment Camp and were on UK's campus for six weeks. The students took courses in areas such as chemistry, biology, and medical mathematics. They also completed clinical rotations, where they shadowed UK HealthCare professionals in various areas.
The 25 seniors made up the Health Researchers Youth Academy. This group spent two weeks on campus focusing on health science research. The students took a course in physiology, attended a series of lectures with various research professionals, and completed scholarly literature reviews.
"We believe these students are receiving a fantastic opportunity that will benefit them for years to come," said Carlos Marin, health careers coordinator of AHEC. "Using what they have learned here, they will be a step ahead of other students interested in health professions and hopefully be better prepared for their next school year."
The camps ended last week with a closing ceremony. Students attending the Health Researchers Youth Academy presented their research posters to students, families, and UK faculty.
Both programs are annual residential camps developed to increase the number of students from disadvantaged and under-represented backgrounds who successfully pursue educational programs and careers in the health professions. There is no cost for students to enroll and attend the summer camps and housing and meals are provided.
For more information contact Marin at (859) 323-8018 or cma223@uky.edu.