Mitch Barnhart VIDEO Part 2: Leadership at UK Based on People, Passion & Pride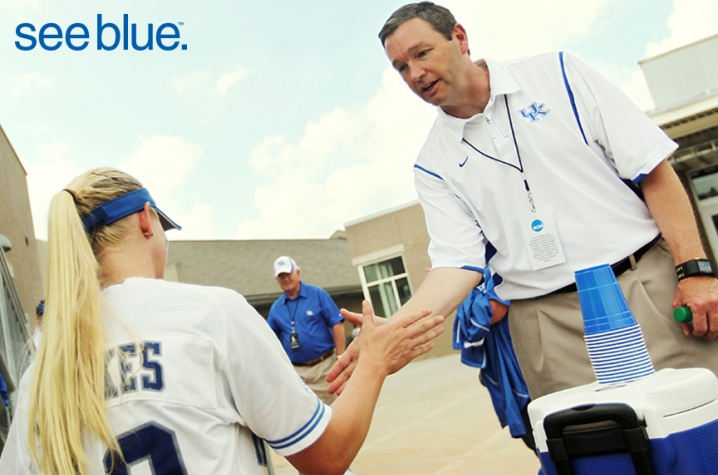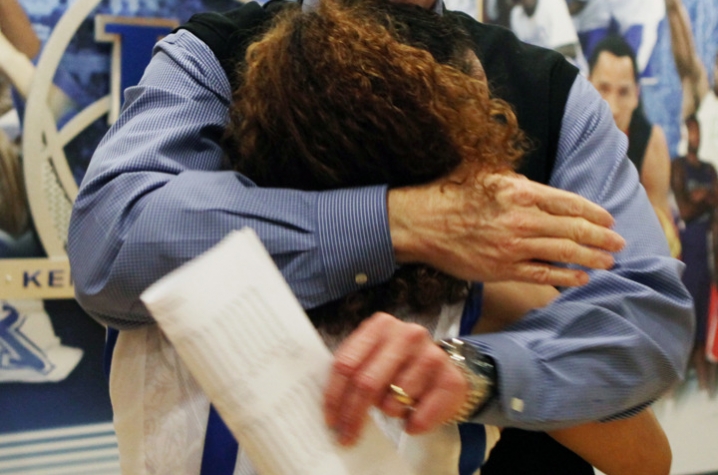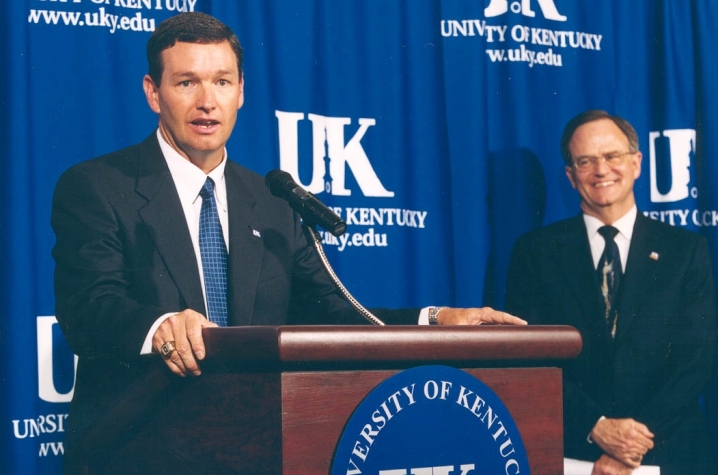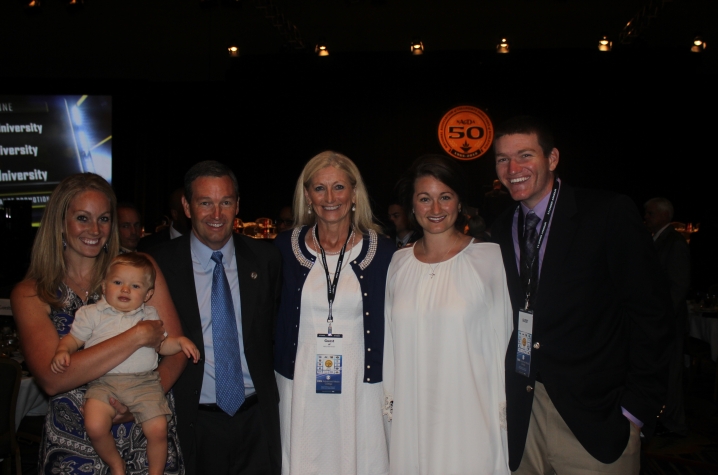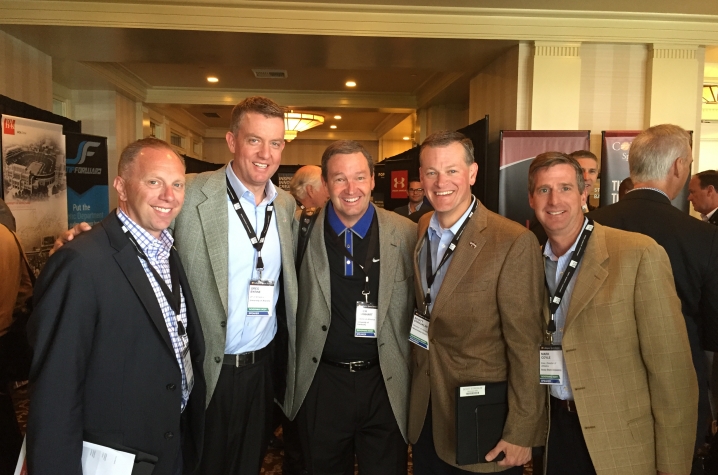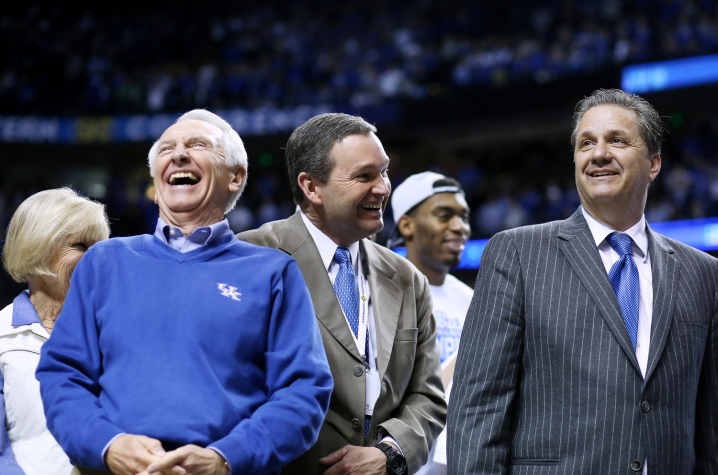 Video Produced by UK Public Relations and Marketing.  To view captions for this video, push play and click on the CC icon in the bottom right hand corner of the screen.  If using a mobile device, click the "thought bubble" icon in the same area. 
LEXINGTON, Ky. (Sept. 2, 2015) — University of Kentucky Director of Athletics Mitch Barnhart, recently named NCAA Division I Athletics Director of the Year, places passion and competitiveness into each of his academic plans, and he stresses that these standards cannot be achieved without a revamping of facilities among the broad range of athletic teams.  An improved Cliff Hagan Baseball Stadium, an expanded and enhanced Commonwealth Stadium for football, an expansion of  the Hilary J. Boone Tennis Center and the new outdoor track and field facility were a few of the most recent facility additions Barnhart initiated.
When he reflects on intercollegiate athletics he looks at the program as a whole, and a huge part of improvement is new facilities.  Not only will current athletes benefit from this but future ones as well.
"The facilities are so important when it comes to recruiting, competing and being able to have other schools come to your facilities rather than go to somebody else's, so I'm extremely proud of how he's done what he's done," said former UK President Lee T. Todd Jr., who hired Barnhart.
"What's great about these facilities is now, when I go, not only do they provide our players, families and fans a quality venue to experience competition, but I always like to linger after a game because you'll see those female soccer players lined up right outside the fence and you'll see the next generation 11 or 12-year old kids waiting to get that autographed poster," said current UK President, Eli Capilouto.
Much can be said when reflecting on the true identity of Mitch Barnhart — not only as an athletic director for the university, but as a man, father and leader.  
To those who know him well, the award underscores Barnhart's passion, competitiveness and genuine love for others — attributes that contribute to the growth of not only student-athletes and their successes on and off the field but the improvements and additions to multiple athletic facilities as well.
"You walk across campus with Mitch and you pass a student-athlete in any sport, and he's going to know their name, he's going to know what their major is, he's probably going to know what their test schedule was that week, and he's probably going to ask them how they did on it," said Scott Stricklin, Mississippi State University athletic director.
Barnhart exemplifies his competitiveness for athletics on the field, but he also pushes for competitiveness among student-athletes within the classroom as he encourages each one to actively pursue his or her academic degree.
"I want to compete for grade point averages as much as I want to compete for a championships on the basketball floor or football field," Barnhart said.  "I like competing."
Barnhart positively charges his competitive nature into the goals he sets for student-athletes.
"He has definitely set a standard of excellence and expected us to meet that standard," said UK quarterback Patrick Towles. "And when we have met the standard, he's raising the bar, which I think is the only logical thing to do."
People closest to Barnhart use integrity, genuine, respect and passion as identifiers when describing him.
Whether he is encouraging student-athletes to take part in service projects, excel academically and physically or getting to know each student-athlete on a personal basis, Barnhart is constantly bringing forth a sense of compassion and leadership to foster a relationship with each student-athlete.
"The fact that he interacts with everybody, I think, is key," said Raymond Dykstra, team captain for the men's and women's track team. "There will be days where the track team will be lifting in the weight room and Mr. Barnhart will just walk in, and he'll have his own workout.  Not a lot of people I know would actually train alongside the athletes. I think that's really cool."
The admirable qualities that Barnhart exemplifies on a day-to-day basis are also apparent to those around him.  
"I had no idea a lot of the stuff that he did: the Bible studies he is in, the different organizations he is associated with, the mountain climbing he does to raise money for some of the organizations," Todd said. "Most of our fans don't know that. That's important to me, that's important to the families that have their children here, and it will be very important to those athletes as they leave their sports field and get into their normal life."
If you missed Part 1 of this special UKNow series about Barnhart, click below to watch what the New Commonwealth Stadium means to UK Football players, UK Athletics and the entire campus.
Video Produced by UK Public Relations and Marketing.  To view captions for this video, push play and click on the CC icon in the bottom right hand corner of the screen.  If using a mobile device, click the "thought bubble" icon in the same area. 
MEDIA CONTACT: Rebecca Stratton, (859) 323-2395; rebecca.stratton@uky.edu
VIDEO CONTACTS:  Amy Jones-Timoney, 859-257-2940, amy.jones2@uky.edu or Kody Kiser, 859-257-5282, kody.kiser@uky.edu