New 3D Imaging Company Gets Its Start at UK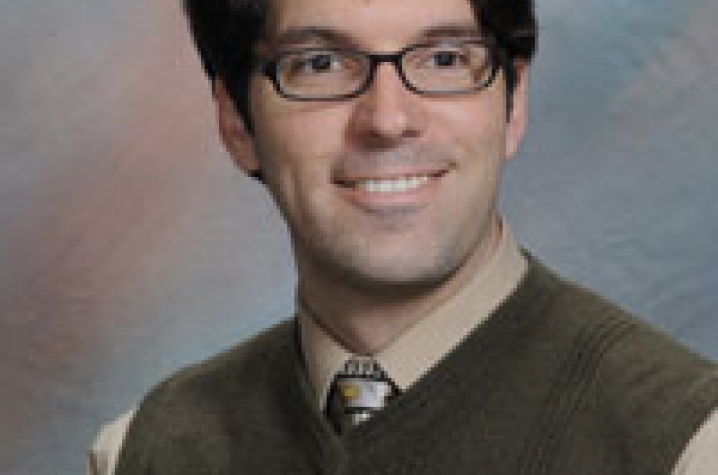 LEXINGTON, KY (May 2, 2011) — A new Lexington-based high-tech company, Seikowave Inc., wants to improve lives by making three-dimensional imaging faster, cheaper and more accessible. The company's 3D technology under development in Daniel Lau's University of Kentucky lab has multiple potential uses from improving medical practices to making cars safer to drive.
What makes Seikowave's technology different from current 3D imaging technology is the simple projection system that captures 3D images. Current systems typically use expensive optics and electronics, similar to the technology found in multi-function business projectors. And current systems often cost between $50,000 and several hundred thousand dollars. Seikowave uses optics similar to those found in digital cameras.
Seikowave co-founder, CEO and president, Matt Bellis, currently works full time with chief operating officer and co-founder Minoru Niimura at the Japan office location that gives the company access to suppliers, customers and some funding sources. "Japan provides us with great access to the cutting edge optics that we need in our 3D imaging systems," Bellis said. "But the cutting edge 3D imaging technology is in Lexington."
In their ASTeCC campus incubator lab, Lau, Seikowave co-founder and chief technology officer, and two software engineers are developing the software for the different applications of the technology, as well as maximizing the full performance of the 3D measurement module. What makes the Seikowave technology unique is its speed.
One of the first applications for this new technology is dentistry. Using the new system, dentists will be able to make immediate intra-oral 3D measurements of teeth versus the traditional method of making dental impressions and molds.
While other companies have 3D dental systems on the market, Bellis found that dental offices in Japan were not using those systems. "Intra-oral dental systems from other companies are too large," Bellis said. "They don't fit the needs of the Japanese market. We designed ours to be smaller than any others on the market."
Seikowave is working on several other applications for the technology. The company has partnered with a Japanese automobile manufacturer to adapt the technology for tire inspection. Seikowave has also partnered with another company to use 3D measurement to test lung function in infants, unconscious patients and other people who are unable to breathe into a tube.
"We are focused on improving lives through innovation," Bellis said. "Non-contact lung-function testing will provide doctors with a measurement tool that they have never had before. Car tire inspections using our technology will reduce cost and improve safety. Intra-oral dental measurements will enable dentists to deliver a high quality of patient care at a lower cost."
Seikowave is a client of UK's Von Allmen Center for Entrepreneurship. The Von Allmen Center introduced Seikowave to the Bluegrass Angels and the state's early-stage funding programs, and helped the company locate to ASTeCC, the UK campus incubator.
"Without the Von Allmen Center's support, we would have had difficulty raising the initial capital needed to get started," said Bellis. "Having our lab on UK's campus near Dr. Lau has helped us quickly pull together the technical team needed to complete the design of our products." Bellis has hired two UK graduates to work in the ASTeCC lab.
Dean Harvey, director of the Von Allmen Center for Entrepreneurship, said, "We knew when we first started talking with Matt and Dan that they had a novel and flexible technology with broad applications to many markets."