Parking Changes Take Effect Saturday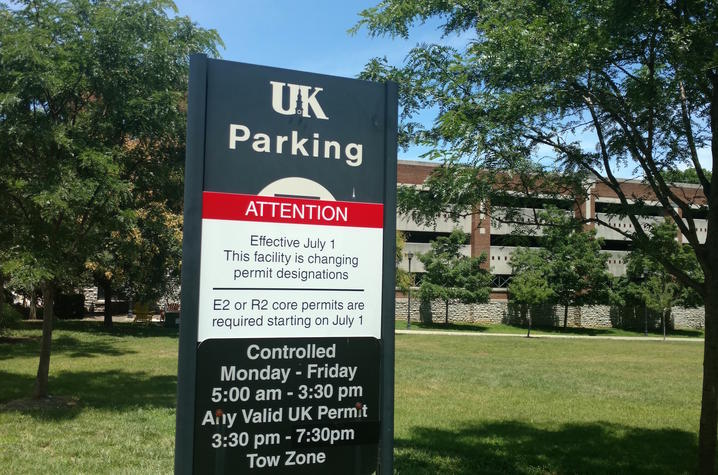 LEXINGTON, Ky. (June 29, 2017) — As announced in early April, University of Kentucky Transportation Services will implement the expanded tiered parking areas beginning Saturday, July 1.
Effective on Saturday, July 1, the Rose Street Garage will be limited to E2 and R2 core permits, the Sports Center Garage and Complex Drive will be restricted to E7 and R7 core permits, and the Prall Street Lot and Seminary Drive area will be controlled for E28 core permits. Please note that summer permits will no longer be valid on Complex Drive starting July 1.
The E2/R2 and E28 core areas will be controlled for their specific core permit only from 5 a.m. to 5 p.m. Monday through Friday; the E7/R7 core area will be restricted to that permit type only 24 hours a day, seven days a week.
The Woodland Avenue Lot is now an intermediate employee lot; the lot has 109 spaces. This change in designation occurred in May.
Employees interested in a core area may submit their name to the appropriate waitlist through the Transportation Services Customer Account Manager.
The 2017-2018 expanded tiered parking approach will undergo continual evaluation, with the outcomes informing decisions about options going forward. By introducing this approach on a small scale, university officials will be able to closely monitor the efficacy of the program and to evolve the system to best meet the needs of campus.