Safety Plan Again in Place for NCAA Final Four Games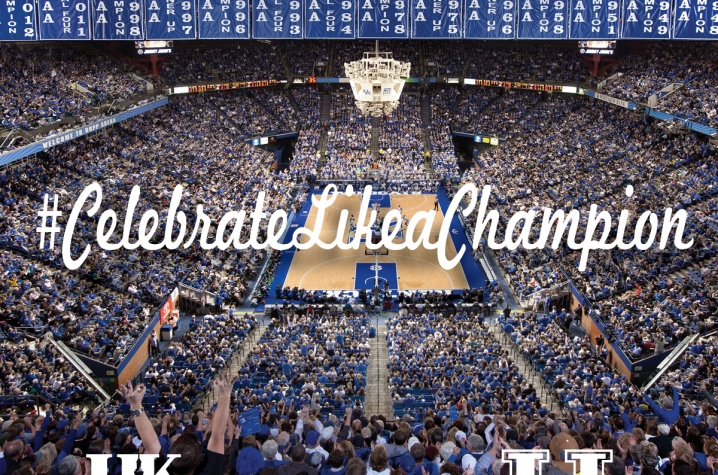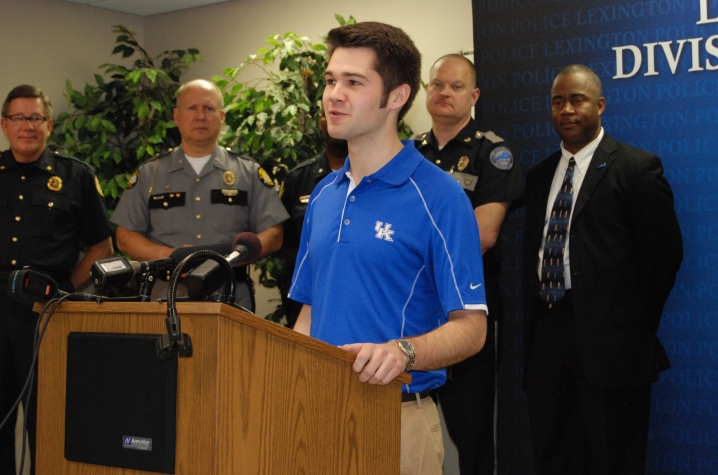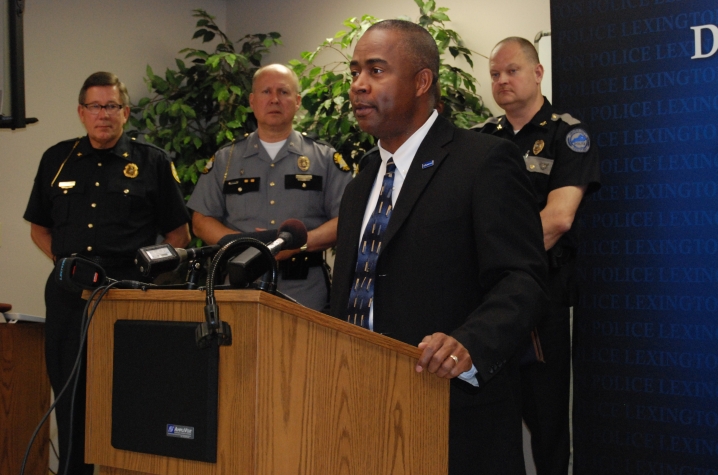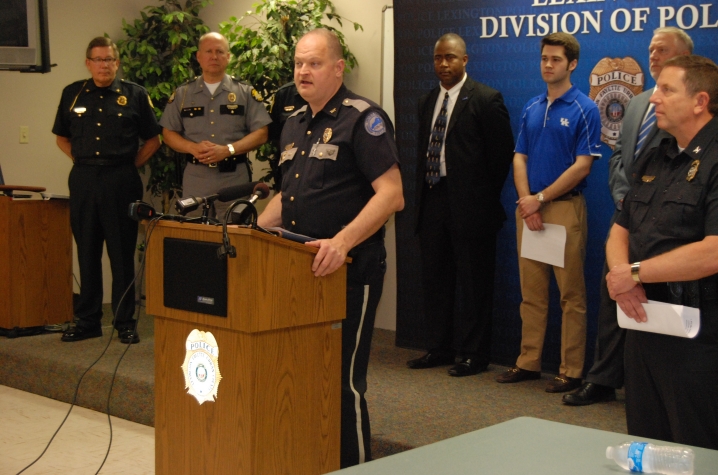 LEXINGTON, Ky. (April 4, 2014) — Law enforcement officials from the city and University of Kentucky will again monitor and respond to celebration activities Saturday night, as the University of Kentucky men's basketball team continues its run in the NCAA tournament. The Wildcats take on Wisconsin at 8:49 p.m. Saturday.
"The Big Blue Nation has a lot to celebrate," said Mayor Jim Gray. "I urge fans to keep being respectful of neighbors and property." 
Officers from the Lexington Division of Police and UK Police, along with firefighters, implemented a coordinated enforcement plan following the victories over Louisville, Wichita State, and Michigan.
"Our previous plan worked very well, thanks to the cooperation of our citizens," said Lexington Police Chief Ronnie Bastin. "The enforcement effort this time around will be very similar. We know the citizens want to celebrate and have a good time, and we will be there to make sure that the celebration stays safe and legal."
University of Kentucky Police will provide increased patrol of the campus and adjacent areas before, during and after the game. The police department also will employ its campus security system, which includes nearly 400 cameras that heighten surveillance of the area. The cameras have already proven to be an asset in investigating criminal acts on campus.
No students were arrested during last weekend's celebrations, and UK Police Chief Joe Monroe said he wants to keep it that way.
"Overall, I am pleased with the behavior of our students," Monroe said.  "And with Lexington and UK public safety officials working together with the fans, we hope to provide a safe and enjoyable experience for everyone."
"The best celebrations are ones in which nobody gets hurt," added Lexington Fire Chief Keith Jackson. "Setting fires – no matter how small – is not part of a safe celebration."
If UK students engage in criminal behavior, they could meet more than criminal charges.
"I encourage students to celebrate in a respectful, legal and appropriate manner that all of Big Blue Nation could be proud of and remember fondly," said Robert Mock, vice president for student affairs. "If there is dangerous or criminal behavior, the appropriate legal authorities could bring criminal charges and students could face the Student Code of Conduct judicial process and penalties from the university. I am, however, hopeful for a positive, safe and joyous outcome."
The university is encouraging safe celebratory behavior through communications with students, faculty and staff via email and social media.  After last week's successful #RespectTheRivalry Twitter campaign for the UK-UofL game, a new message was created to highlight responsible Final Four celebrations: #CelebrateLikeaChampion. Both campaigns were created by UK students.
Jake Ingram, UK Student Government vice president and president-elect, said this is an exciting time to be part of the Big Blue Nation — a time to be proud and let what our team does on the court take center stage.
"Experiencing three Final Four appearances in four years is something we have all dreamed about upon coming to UK," he said. "I am so proud of how the student body has rallied behind the team and shown how strongly we believe in them. This weekend, I encourage each and every student to celebrate like a champion and enjoy this moment in history safely and responsibly."
MEDIA CONTACT: Kathy Johnson, 859-257-3155; kathy.johnson@uky.edu