Scooter and Moped Parking Policies Changed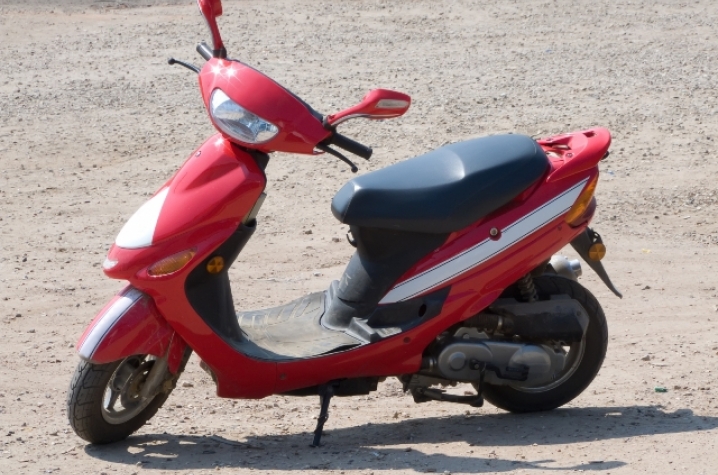 LEXINGTON, Ky. (Aug. 24, 2009) – Responding to the increased prevalence of alternative transportation on campus, the University of Kentucky Parking & Transportation Services (PTS) has changed its policies regarding all motorized scooters, mopeds and motorcycles.
All motorized scooters, mopeds and motorcycles will be treated identically in regards to rights and responsibilities. The change in policy was designed to encourage safe operating and parking procedures for these vehicles and to free bicycle parking areas for bicycle-only parking.
Scooters, mopeds and low-power motorcycles are no longer be permitted to park at bicycle racks. Instead, they are required to purchase an $8 per month parking permit and utilize motorcycle parking areas on campus. These areas are conveniently located throughout campus and marked by the presence of signage, green lines or both. Additionally, scooters, mopeds and motorcycles are not permitted to drive or travel on sidewalks, bike paths or lawns.
"With the volatility of gas prices, more members of the university are using a variety of alternative transportation methods to get around campus," said Don Thornton, director of Parking & Transportation Services. "We believe that these changes will clarify the expectations for those operating scooters, mopeds and motorcycles; enhance pedestrian safety; and reserve bicycle parking for bikes only."
Anyone wishing to park a motorcycle, scooter or moped on campus must register each vehicle with PTS. During the 2009-2010 permit year, employees and students with motor vehicle parking permits will be eligible for complimentary moped/motorcycle permits. The cost for those without motor vehicle permits is $8 per month.
Moped/motorcycle permits may be obtained at 721 Press Avenue (Parking Structure #6) or Parking Structure #5 (located next to Kennedy Book Store).
Visit http://www.uky.edu/Parking/parking-regulations.html for more information on the UK Parking & Permit Regulations.