Telecom Symposium to be Held Oct. 12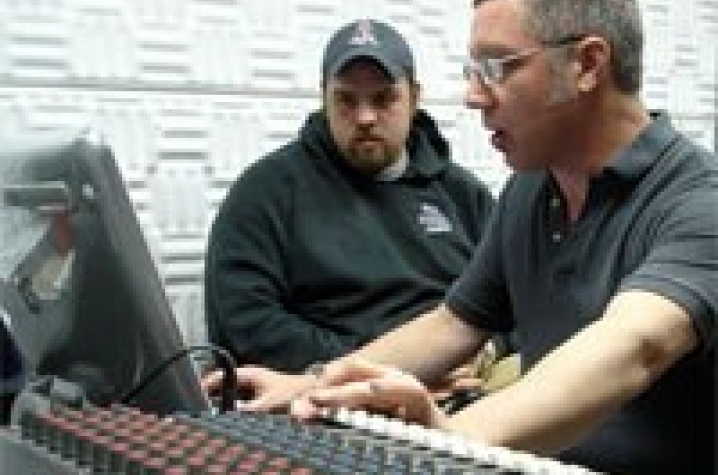 LEXINGTON, Ky. (Oct. 8, 2009) − A panel of four entrepreneurs, two of whom are graduates of the University of Kentucky School of Journalism and Telecommunications and two of whom are members of the school's advisory board, will share their views on "Entrepreneurship in the Digital Age" during the annual Richard G. Wilson Telecommunications Alumni Symposium.
"Entrepreneurship in the Digital Age, A Conversation with Practitioners" will be held at 5 p.m. Monday, Oct. 12, in the William T. Young Library auditorium.  The symposium is free and open to the public.
"Many graduates of the School of Journalism and Telecommunications have gone on to create their own business ventures," said Beth Barnes, director of the school. "This is a great opportunity for UK students to learn firsthand how to start a new company, as well as the qualities needed to be a successful entrepreneur."
The panel is comprised of:
Marilyn Clark, founder and owner of Worksmart LLC, a training and consulting firm located in Lexington. Worksmart was founded in 2002 and has the mission "to empower individuals and organizations to reach their full potential." The firm empowers its clients through an offering of employee and organizational assessments, business strategy and consulting, high performance training and personal coaching. Clark has more than 15 years of experience building and managing television stations in Dallas, Philadelphia, Birmingham and Lexington. She was the vice president and station manager of the NBC affiliate in Lexington before starting her own business. She has taught courses in UK's telecommunications program and serves on the advisory board for the School of Journalism and Telecommunications.
Chuck Creacy, co-founder and owner of Smily Pete Publishing, which publishes Business Lexington, Chevy Chaser and Southsider. Smiley Pete Publishing specializes in content that is locally focused and locally generated to serve reader needs and interests. Chevy Chaser Magazine is the longest-running neighborhood-based publication currently distributed in Lexington, reaching an estimated 15,000 households in select areas; Southsider serves an additional 15,000 homes in growing communities in southern Fayette County. Business Lexington is a news journal focused on the Central Kentucky business community. It is distributed every other week to 18,000 business leaders in a seven-county region in the Bluegrass. Creacy is a graduate of the UK telecommunications program.
Drew Curtis, founder and administrator of the news aggregator and edited social networking news site Fark.com. The site receives about 2,000 news submissions a day from its readers. The site's slogan is "It's not news, it's Fark." As explained on the site, "Fark is what fills space when mass media runs out of news. Fark is supposed to look like news... but it's not news. It's Fark." Fark.com attracts about four million unique visitors each month. Curtis is a member of the School of Journalism and Telecommunications advisory board.
Stepfan Jefferies, co-creator of the Tops in Lex social networking site and CEO of uHAPS entrepreneurial marketing group. At 21, Jefferies started the first of his many business ventures – a sports memorabilia company. One of his most successful ventures was Encite Commerce, which he created to build e-commerce sites for others, including the first site ever to enable the purchase of music while consumers listened to streaming audio online. In 2005, Jefferies and his partners joined forces with Keith Yarber to create TopsinLex.com, offering interactive Web sites that appeal to specific demographic targets. TopsinLex.com averages 200,000 daily page views and its magazine counterpart has a readership of 100,000. In 2008, Jefferies founded Lexington-based uHAPS.com, which provides guerrilla marketing services in major college markets. Jefferies is a graduate of the UK telecommunications program.
The discussion will be moderated by Dave Weller. Weller is a UK graduate and regional director at AT&T Kentucky. He is active in a number of community groups, particularly groups focused on leadership training. In addition to his work for AT&T Kentucky, he is the founder and CEO of Weller Communications, which works with businesses and nonprofits facilitating leadership skill development, increasing creativity and effective building of teams. He also provides executive coaching for corporate clients as well as political campaigns. Weller is a member of the School of Journalism and Telecommunications advisory board and has taught a number of courses for the school's telecommunications program, including media entrepreneurship.
For more information about the symposium, call (859) 257-1730.