UK Board Approves Purchase of Lexington Theological Seminary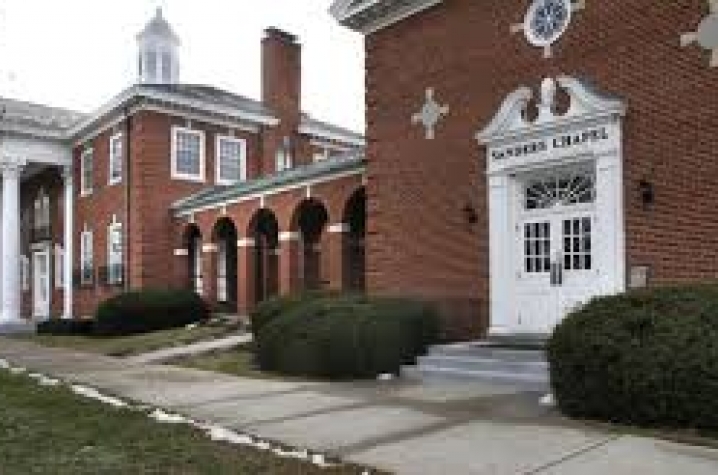 Lexington, Ky. (May 14, 2013) – The University of Kentucky Board of Trustees today approved the purchase of the current grounds and facilities of the Lexington Theological Seminary (LTS).
The seminary -- which has been undergoing an exciting transformation in how and where students are shaped for ministry -- is making plans to relocate its administration and educational operations to another location in Lexington.
At its meeting today, the UK BOT approved the purchase the 63-year-old campus for $13.5 million. The sale and stewardship of these resources "will provide for a sustainable business plan for the long-term future of the seminary," said LTS Board Chairman Gary Kidwell.
The LTS Board is actively considering the seminary's next location, which could include existing facility space or the construction of a new, right-sized campus in Lexington, Kidwell said.
"Just as we have transformed our curriculum, the board recognizes that we must also transform our site to better represent who we are and who we serve, now and in the future," LTS President Charisse L. Gillett said. "We honor the history of this place by continuing the spirit of what it represents – our mission to further God's work in the world by preparing our students to be the best ministry leaders they can be."
For the university, the space and facilities represent an opportunity to gain access to potential classroom space within the existing campus footprint at a critical time, said UK President Eli Capilouto. For example, with the pending renovation and expansion of the Gatton College of Business and Economics, there will be a pressing need for "swing" or transitional space for faculty, staff and students.
"When high-quality space adjacent to your campus becomes available, the responsible thing is to explore the possibilities," Capilouto said. "The Lexington Theological Seminary space represents great potential for the university as we grapple with how to grow and manage within our existing footprint."
"Opportunities to purchase high-quality property and buildings adjacent to our campus don't come along very often," said Britt Brockman, chair of UK's Board of Trustees. "As we are contemplating how we will grow and develop over the next several years, we should, in my judgment, take advantage of opportunities such as this one that will bolster our ability to provide for our students, faculty and staff."
LTS students, alumni, supporters and ministry partners were all considered with utmost care in making the decision to move, Kidwell said. "We will maintain and honor our historic presence in Lexington," he said.
Founded in 1865, LTS is the oldest seminary affiliated with the Christian Church (Disciples of Christ) and has been a part of the Lexington community since its early days at Bacon College. The seminary moved to the current campus on South Limestone in 1950. At the time, LTS was a residential seminary.
In recent years, however, the seminary has transformed its curriculum, focusing on congregation-based settings for theological formation of students, taking advantage of 21st century technology to connect students and faculty without requiring students to move to campus to pursue a master's degree, doctorate or certificate program. Students converge on campus twice a year for about two weeks at a time and maintain community through online communications, peer groups, mentorships and events throughout the year.
"We have recognized the changing demographics – especially with geography, age, and stage of life – and how to meet students where they are," said Leslie L. Geoghegan, chairwoman of the Advancement Committee. "We have embraced technology as a tool to transcend any barriers of the seminary's location or the perceived isolation of a student's location, as we focus on the importance of the relationship with the congregation in the life and educational process of the student."
Because of this shift, the LTS no longer needs to maintain its residential facilities as well as the large administration and classroom buildings. Geoghegan noted that the seminary needs facilities which support the institution's focus on four key areas: academic excellence and relevance; financial equilibrium and growth; sustaining pastors in ministry; and developing a quality place to study and work.
Under the agreement with UK, the seminary would relocate its administration offices by December, with the option to use the classroom space in January 2014. The library would be moved by August 2014.
Julie Richardson Brown, who earned a Master of Divinity degree from LTS in 2002, said that she believes relocation will not have an impact on the legacy of the seminary, which is looking forward to celebrating its 150th birthday in 2015.
"I think the spirit of a place can remain, even if moved elsewhere.  Always.  My love for that 'place' runs deep – and so if I can say, 'Let's move forward,' anyone can.  I can also say that I am fiercely proud to be a graduate," Richardson Brown said.
Updates about the move will be available at www.lextheo.edu/transformation.