UK College of Engineering Alumnus Shares Keys to Success in New UPK Memoir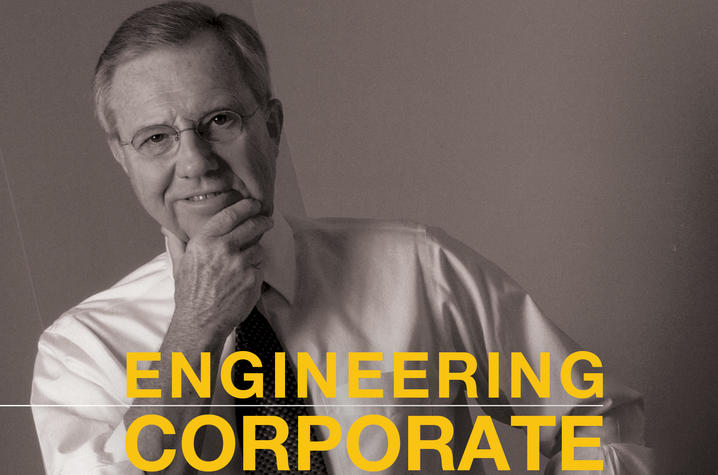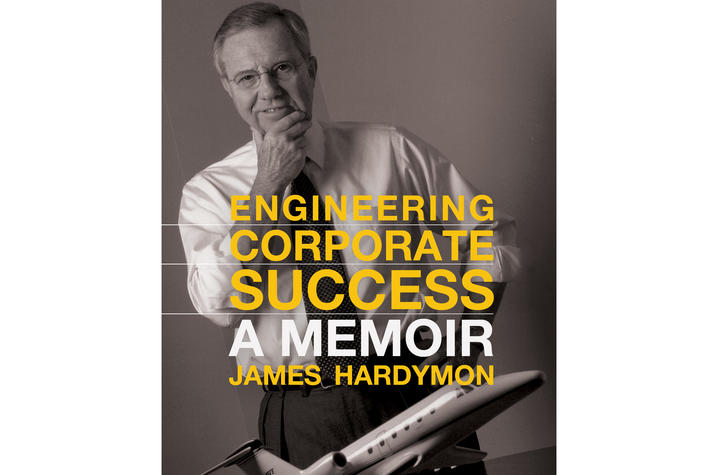 LEXINGTON, Ky. (Sept. 6, 2019) — From growing up on the banks of the Ohio River during the Great Depression to acquiring executive management roles at large international companies, University of Kentucky College of Engineering alumnus James Hardymon's life has been full of twists, turns, hard work and achievement.
Hardymon's new book, "Engineering Corporate Success: A Memoir," traces his personal story and career trajectory — including his childhood, college years at the University of Kentucky, service in the U.S. Army and his time employed in some of the highest-level executive positions in America. Based on a series of interviews conducted by Terry L. Birdwhistell for the Louie B. Nunn Center for Oral History, the book reveals Hardymon's maxims for success, experiences of rising through the corporate ranks and key insights into how business decisions are made in an increasingly international environment.
During his career, Hardymon helped build corporations as a CEO, learned the ropes of Wall Street and interacted with U.S. presidents and congressional leaders. As a result, he acquired a keen, firsthand understanding of corporate America, which propelled his reputation as a well-respected leader.
In the memoir, Hardymon also discusses the importance of philanthropy, his philosophy of giving back and his close relationship with the University of Kentucky. This well-rounded work provides a forthright description of the rewards and challenges that come with balancing a prosperous personal and professional life.
James Franklin Hardymon, born in Maysville, Kentucky, on Veterans Day 1934, earned bachelor's and master's degrees in engineering from the University of Kentucky. He began his career with the Browning Manufacturing Company in Maysville in 1961, following two tours of duty in the U.S. Army. He then served in various executive positions at Emerson Electric before becoming CEO of Textron Inc., a $10 billion global, multi-industry company with market-leading operations in aircraft, automotive, industrial and finance. He retired in 1999.
Terry L. Birdwhistell is senior oral historian in the Louie B. Nunn Center for Oral History at the University of Kentucky Libraries. He has also served as dean of UK Libraries, associate dean for Special Collections and Digital Programs, university archivist and is the founding director of the Louie B. Nunn Center for Oral History.
The University Press of Kentucky is the scholarly publisher for the Commonwealth of Kentucky, representing a consortium that includes all of the state universities, five private colleges and two historical societies. The press' editorial program focuses on the humanities and the social sciences. Offices for the administrative, editorial, production and marketing departments of the press are found at the University of Kentucky, which provides financial support toward the operating expenses of the publishing operation.