UK Community Asking How to Fund the Future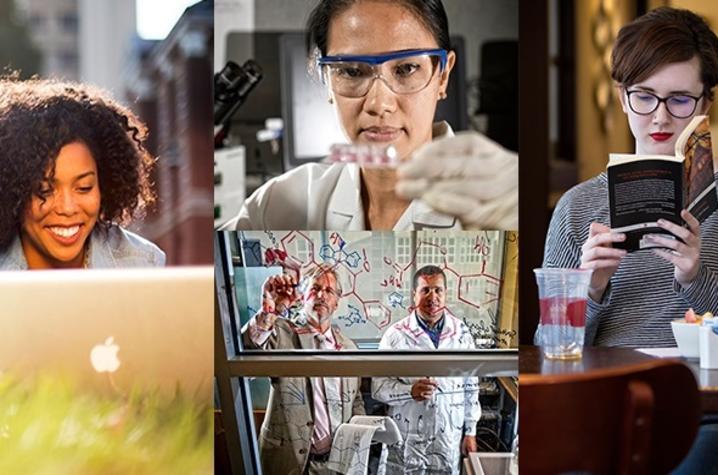 LEXINGTON, Ky. (Feb. 27, 2018) — How do we fund our future at the University of Kentucky?
That's essentially the question that UK President Eli Capilouto is asking the campus community and Board of Trustees to consider over the next several weeks as UK prepares its annual budget and looks out over the next several years.
"One of the things I was attracted to at the University of Kentucky was no one was ever satisfied," Capilouto told trustees last week as they discussed funding and business challenges confronting the university. "We're going to have to work harder to achieve all of our goals."
Specifically, over the next five years, there is a projected $200 million gap, or about $40 million annually, between projected revenues and needs the institution will have to fund its missions of education, research and service.
In response, Capilouto tasked Provost David Blackwell and Executive Vice President for Finance and Administration Eric N. Monday with analyzing potential concepts for both generating new revenues and for operating more efficiently.
Capilouto, Monday and Blackwell discussed the process — what is being called the "our path forward" initiative — with trustees at their regularly scheduled meeting last week.
Several concept teams have been formed to examine potential options for revenue and efficiencies. A website has been established to provide information and allow for feedback from the campus community. Already, more than 100 members of the campus community have provided feedback on the website alone.
The disruptions among traditional funding sources — and ways of doing business — are undeniable, Monday and Blackwell told trustees. Indeed, the "our path forward" initiative is informed by a dialogue Capilouto had with the Board of Trustees several months ago regarding disruptive forces shaping the higher education landscape nationally, including concerns about debt, declining state and federal support, and increasing scrutiny regarding the role of higher education.
That dialogue, in turn, led to conversations across campus among departments and units about disruptions.
Since 2008, state funding support for UK has been reduced by nearly $70 million, from a high of $335 million to $267 million this year. Federal support for research has been flat or declining in many of those years. And there are increased questions and scrutiny about costs for tuition and issues of debt for students and families.
Questions that concept teams are considering include:
Can UK grow enrollment strategically over the next five years to educate more students and generate new resources for reinvestment in the campus and the academic enterprise, while maintaining quality?
What other initiatives — whether through innovations in online learning; new graduate programs that meet specific workforce needs; or helping more students who are close to a degree complete their work — can UK implement to increase student success and generate new resources?
Where can the university generate more savings in our operations? Are there other sources of savings UK can find by working even smarter?
Is there important administrative work that can be shared or support that can be provided in ways that make the institution more productive?
How do these new initiatives align with UK's Strategic Plan?
Blackwell said concept papers are due to be completed by the end of the month. Teams are composed of administrators, deans, faculty, staff and students. Capilouto and his senior team will review the concepts.
The most feasible ones will begin an implementation process. The idea is for some to be implemented in the upcoming UK budget in July; others will unfold over the next five years.
UK is the University for Kentucky. At UK, we are educating more students, treating more patients with complex illnesses and conducting more research and service than at any time in our 150-year history. To read more about the UK story and how you can support continued investment in your university and the Commonwealth, go to: uky.edu/uk4ky. #uk4ky #seeblue