UK Dining Launches Two New Local Food Initiatives for 2018-19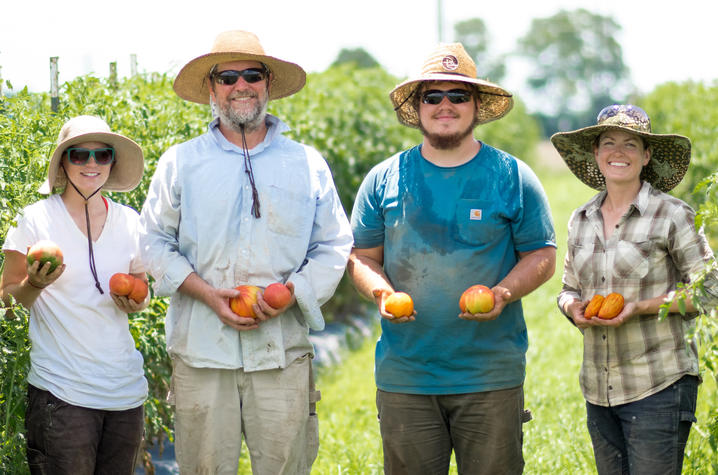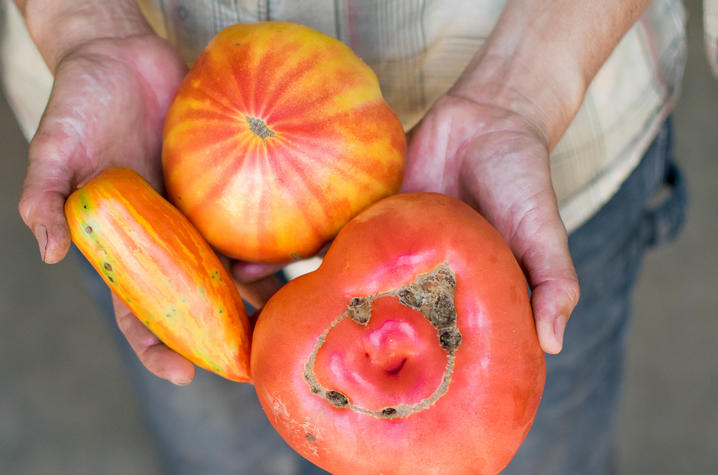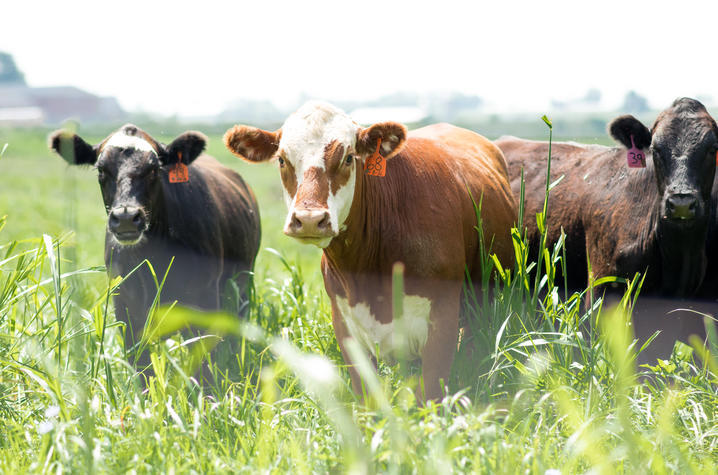 LEXINGTON, Ky. (Sept. 27, 2018) – The University of Kentucky, through its UK Dining operation, launched two new Kentucky farm impact-purchasing initiatives this semester, which are having a significant positive impact on the farm economy in Central Kentucky.
The Local Salad Bar Initiative and the Marksbury Farm Whole Animal Program are expected to provide a stable and predictable market for producers. In addition, locally owned and operated businesses are helping to facilitate the logistics and delivery associated with these two programs, expanding on the local economic impact of these initiatives.
"Both of these innovative, farm-to-table initiatives are significant in that UK Dining is making consistent volume commitments to farmers for the duration of the academic year," said Lilian Brislen, executive director of The Food Connection, a College of Agriculture, Food and Environment institute established through funding from the UK Dining contract.
"In light of the University of Kentucky being a major land grant institution, we are serious about playing a vital role in helping to grow a resilient and sustainable agro-food economy for the state," said UK Executive Vice President for Finance and Administration Eric Monday. "We want to leverage the university as a committed buyer of Kentucky sourced products to develop and expand wholesale value chains for local foods. These new programs are aimed at doing just that."
The Local Salad Bar is bringing fresh, colorful greens and toppings to the salad bars in two campus dining locations, the Fresh Food Company and Champions Kitchen. The six partner farms all are located within 80 miles of the UK campus and the product is being brought to campus by the Bluegrass Food Connection, a consortium of local farmers. This will result in 24,000 lbs. of produce being purchased by UK Dining from these farms for school year 2018-2019.
"We are honored to support UK's Local Salad Bar Initiative and help source and deliver an all-local selection from our partner farms to the UK campus," said Alice Chalmers, general manager of the Bluegrass Food Connection. "We harvest to order to bring students the freshest, tastiest and most nutritious greens and vegetables you can find."
The Marksbury Farm Whole Animal Program will source Kentucky raised beef and pork for use in both of the major residential dining hall facilities. UK Dining is purchasing three cattle and five hogs each week from Marksbury Farm, a food hub and USDA inspected processing plant located in Lancaster, Kentucky. Over the course of the school year, UK Dining will purchase 37,000 lbs. of beef and 20,000 lbs. of pork.
"Marksbury Farm is proud to be a part of UK's initiative to provide high quality, healthy food to its students," said Cliff Swaim, partner and wholesale director for Marksbury Farm. "Beyond that, the fact that they have chosen to source animals raised and finished on Kentucky pastures proves that this is not a shallow commitment. Clearly they see the importance of purchasing clean, locally grown protein, and its benefit to the land, the farmer and the consumer. 
                                                                                                                                           ADDITIONAL FACTS ON THESE LOCAL FOOD INITIATIVES:
The Local Salad Bar Initiative:
Bluegrass Food Connection provides the critical aggregation infrastructure needed to connect farmers and wholesale buyers, like UK Dining.
Transparency/sourcing — only work with local producers
Pick to order system — ensures peak freshness
Online ordering system/transportation/delivery
For buyer — one point of contact = multiple local producers
Salad greens and toppings will be sourced from at least six farms in five counties:
UK South Farm (Fayette Co.)                   
Salad Days Farm (Woodford Co.)
Elmwood Stock Farm (Scott Co.)
Crooked Row Farm (Fayette Co.)
Rain and Suns Hilltop Farm (Kenton Co.)
Courtney Farms (Shelby Co.)
As a result of this commitment, UK's senior extension associate in conjunction with the Cultivate Kentucky partnership, assisted in getting 13 new producers GAP (Good Agricultural Practices) certified so they could sell on the institutional level. Cultivate Kentucky is a collaborative initiative with funding from the Kentucky Horticultural Council and other partners.
Marksbury Farm Whole Animal Program:
UK Dining has created menus around this program to accommodate the wide variety of cuts received each week.
Marksbury Farm's partner farmers are committed to extremely high standards of land stewardship, animal welfare and quality standards.
Selling whole animals works best for Kentucky farmers because then they do not have to hold inventory and try to market the less desirable cuts.
UK is the University for Kentucky. At UK, we are educating more students, treating more patients with complex illnesses and conducting more research and service than at any time in our 150-year history. To read more about the UK story and how you can support continued investment in your university and the Commonwealth, go to: uky.edu/uk4ky. #uk4ky #seeblue