UK Presidential Search Committee Selected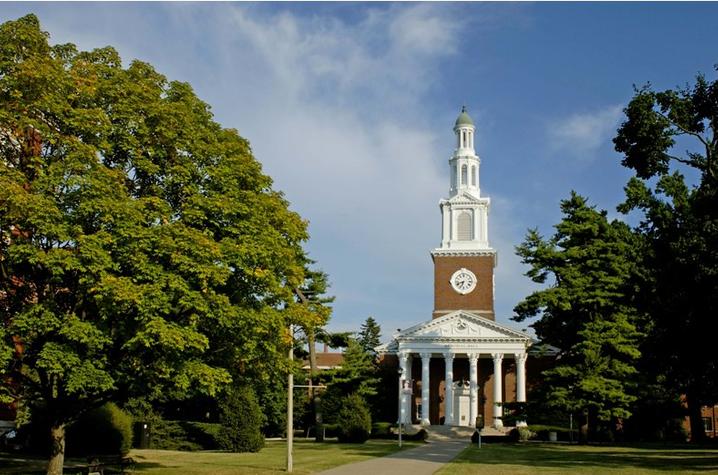 LEXINGTON, Ky. (Oct. 12, 2010) – University of Kentucky Board of Trustees Chairman Britt Brockman today announced the members of a Presidential Search Committee along with what he characterized as an "ambitious timeline" for selecting UK's 12th President.
"This is a critically important undertaking -- for the University of Kentucky and for the Commonwealth, which we all serve," Brockman said. "That's why I am so pleased by the broad diversity of people who have agreed to serve on this important committee -- faculty, students, staff, alumni and board members. All of them – representing every area of our campus and state -- have come together in this important undertaking on behalf of the university they love."
Brockman also unveiled a timeline, which is aimed at extending an offer to a new president by May 1 with on-campus interviews of three to five finalists in April. Other key target dates include the selection of a search firm and national advertising in December and the selection of semi-finalists and off-campus interviews in February and March.
 "This is an incredibly ambitious timeline. We all realize that," Brockman said. "But the most important thing is ensuring that we do this search right. So, while we will move expeditiously, this committee is committed to finding the right person for this critically important position, regardless of any timelines."
The search committee members announced today include:
Board of Trustee Members
·         Jim Stuckert, chair of the search committee
·         Jo Hern Curris
·         Pamela May
·         Everett McCorvey
·         Billy Joe Miles
·         Terry Mobley
Alumni Representative
·         Myra Tobin
Faculty Members
·         Sheldon Steiner, Department of Biology, College of Arts and Sciences
·         Hollie Swanson, Department of Molecular and Biomedical Pharmacology, College of Medicine and University Senate chair
·         Lee Meyer, Department of Agricultural Economics, College of Agriculture
Students
·         Ben Taylor Cox, undergraduate
·         Ryan Smith, graduate student and Student Government president
Brockman said university staff is in the process of naming a representative, who will join the search committee as soon as possible. The university is developing a website – www.uky.edu/presidentialsearch -- that will contain information about the committee and the search process.
Brockman stressed that the board is committed to finding a UK president who will continue the work toward becoming a Top 20 public research institution as mandated by the state.
"Under President Lee Todd, we have made important and undeniable strides toward the goal of becoming a Top 20 public research institution," he said. "It's a goal the leaders of our state have mandated for us. And it's a goal that is critical for the future vibrancy and development of our state. Our next president will continue to develop a vision and a plan to reach Top 20. Our board is steadfastly committed to that. And nothing will deter us in moving forward."