UK's Coldstream Research Campus Receives Tax Increment Financing Approvals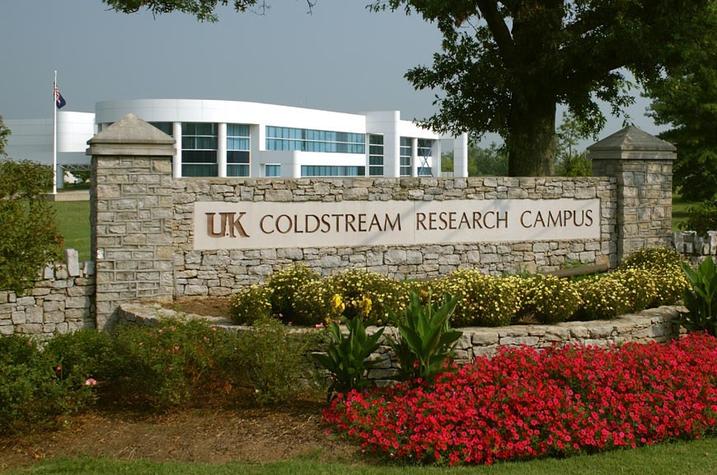 LEXINGTON, Ky. (April 4, 2018) — The University of Kentucky received unanimous approval from the Lexington-Fayette Urban County Council on March 22, 2018, and then received unanimous preliminary state approval from the Kentucky Economic Development Finance Authority (KEDFA) on March 29, 2018, to establish a tax increment financing (TIF) district within the Coldstream Research Campus.
As a Kentucky public university research park, the Coldstream Research Campus qualifies under state statute for a mixed-use TIF. To be eligible, office, laboratory, residential, and hospitality developments are planned at Coldstream. UK is seeking a private developer to build a new multifamily residential complex and has already negotiated with a separate developer to build a new hotel. Developers for new office and laboratory buildings, including a high-tech incubator, are also being sought.
Coldstream's development plan in the TIF district calls for $33 million in infrastructure needs, including roads, sidewalks, expansion of utility lines, and shared public areas including meeting spaces, pedestrian trails and parks. Final state approval from the KEDFA board will determine how much of this public infrastructure can be funded with incremental tax proceeds.
In recent months, Coldstream has worked with Lexington-Fayette Urban County Government (LFUCG) to change the zoning definition for the its P-2 zoning, including the name change to the University Research Campus Zone. The new zone definition allows for an increase to the size of buildings and the removal of the former minimum 5-acre lots. Buildings no longer need to be set back 50 feet from interior Coldstream roads. Placing buildings closer to sidewalks will make Coldstream more pedestrian friendly. In addition, large green spaces are no longer required around every building, but can be aggregated into larger, usable public park areas. The new definition also allows for development of multifamily housing which will help Coldstream create the live-work-play-learn environment desired by today's high-tech workforce.
The university has also been in talks with LFUCG on a land swap that will convey approximately 250 acres to LFUCG that will be sold for economic development/job producing users. Two hundred of these acres are farmland adjacent to Coldstream and the remainder of the acreage is "shovel ready" within the boundaries of the research campus. A memorandum of understanding is in its final form and will go through the LFUCG council in the coming weeks for approval. State and UK Board of Trustees approval has already been received.
"Everything we've been doing, from the zoning changes to the land swap and now the TIF district is to accelerate the growth of Coldstream," said George Ward, executive director of the research park. "These recent changes will provide the social and physical infrastructure needed to attract and grow more businesses in Lexington."
"The number one reason companies locate on research campuses is to have access to university talent including the students we are training for high-tech jobs and the world class researchers at UK. We believe the university as a partner to assist with infrastructure only adds to the attractiveness of the Coldstream development," Ward said. "The TIF provides the university with the ability to give a developer a shovel-ready site with built-in amenities, as well as ensuring that the cost of infrastructure is kept at a minimum. That enables a developer to build a more dense project than they would have otherwise. It's all for job growth."