UK Study Finds Kentucky Ag Development Investments Good for Farmers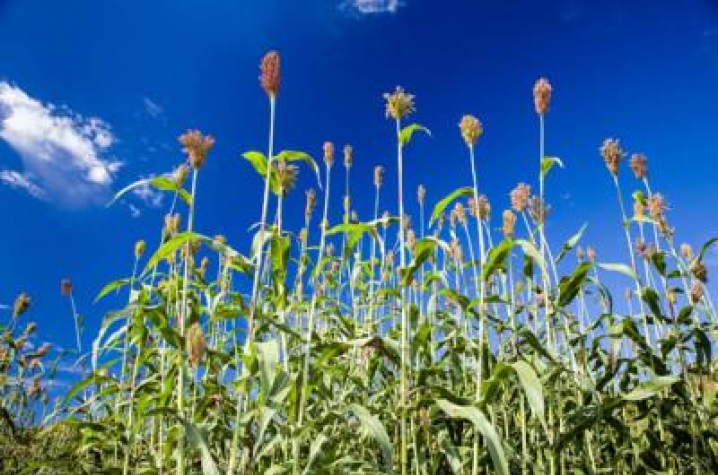 LEXINGTON, Ky. (Nov. 25, 2015) — Kentucky Agricultural Development Fund investments from 2007 through 2014 have positively and significantly impacted agriculture and agribusiness in Kentucky according to a report released Nov. 20. Researchers from the University of Kentucky College of Agriculture, Food and Environment estimated $2.03 in farm income was generated for every dollar invested in KADF projects.
In November 2014, the Governor's Office of Agricultural Policy and the Kentucky Agricultural Development Board commissioned UK to evaluate the effectiveness and impact of the Kentucky Agricultural Development Board's investments in agriculture, agribusiness, leadership development, county agricultural investment programs and Kentucky Agricultural Finance Corporation loan programs. Evaluation criteria focused on measuring the performance of projects that reinforce the board's overall investment philosophy. The philosophy includes priorities for increasing net-farm income, stimulating new markets, affecting tobacco growers and tobacco-impacted communities, adding value to Kentucky agricultural products and exploring new opportunities for Kentucky farms.
"We found convincing evidence that the investments made by the board were successful in diversifying agricultural opportunities for tobacco-dependent farmers and tobacco-impacted communities across Kentucky," said Alison Davis, director of UK's Community Economic Development Initiative of Kentucky and a professor in the Department of Agricultural Economics. "The success of these investments is vital to many of the local communities where agriculture is an important component of economic activity. It's important to recognize the rich history of agricultural production in Kentucky, and these investments allow local communities to continue the tradition."
The Kentucky Agricultural Development Board invested $198 million in programs and projects from 2007 through 2014. This resulted in 465 products being created and the creation or expansion of 77 markets. The board invested $42 million in state and county projects, an investment that has resulted in an estimated $86 million in additional farm income. In addition, approximately 708 new jobs were created by the board's investments.
"The evaluation highlights many successful projects that have directly contributed to the growth in income for farmers as well as exciting new Kentucky-based products and companies that have emerged as a result of KADB investments," Davis said.
Additional highlights include:
33,958 farmers were estimated to have been affected by KADF projects, of which approximately 17,617 were estimated to be current or former tobacco growers.
For every dollar the Kentucky Agricultural Development Fund invested, return on investment was highest for marketing and promotion ($3.07), followed by livestock ($2.81) and horticulture ($1.20).
County Agricultural Investment Programs, designed to increase net-farm income, add value to products and diversify operations, accounted for an investment of more than $100 million with over 61,000 participants.
The Kentucky Agricultural Finance Corporation's Beginning Farmer Loan program was found to be highly regarded. It was a critical component to accessing financing for recipients purchasing land to develop, expand or buy into a farm enterprise. The finance corporation completed 198 loans between January 2007 and June 2015.
"Program evaluation is a critical tool in helping the KADB guide the direction of future programming," said Roger Thomas, executive director of the Governor's Office of Agricultural Policy. "Knowing what works and learning where there is room for improvement will help drive the evolution of the KADF to meet the future needs of our farmers and the agriculture industry. I am proud of the accomplishments that these investments have made in positively affecting Kentucky's agricultural and rural economy over the last eight years."
The study was co-authored by Davis, Rick Maurer, extension professor in the UK Department of Community and Leadership Development; James Mansfield, CEDIK extension associate; Chandler Purdom, graduate research assistant in the Department of Agricultural Economics; Karen Fawcett, CEDIK program associate; and James Allen IV, CEDIK research director.
The executive summary of the study is available on the Governor's Office of Agricultural Policy's website, http://agpolicy.ky.gov. The complete study will be available in mid-December.
MEDIA CONTACTS: Angela Blank, 502-564-4627; Carol Lea Spence, 859-257-8324.