UPK Holiday Sale Offers Wide Selection of Books for Every Reader on Your Shopping List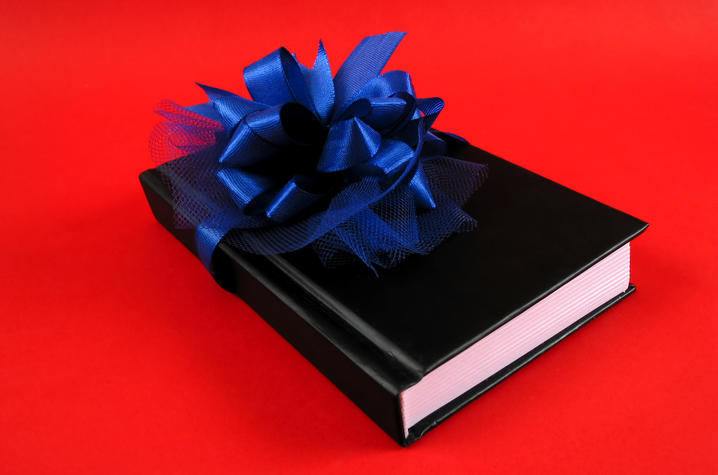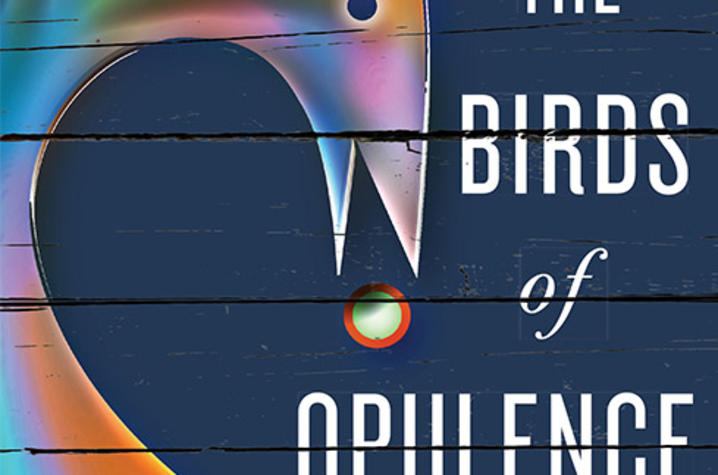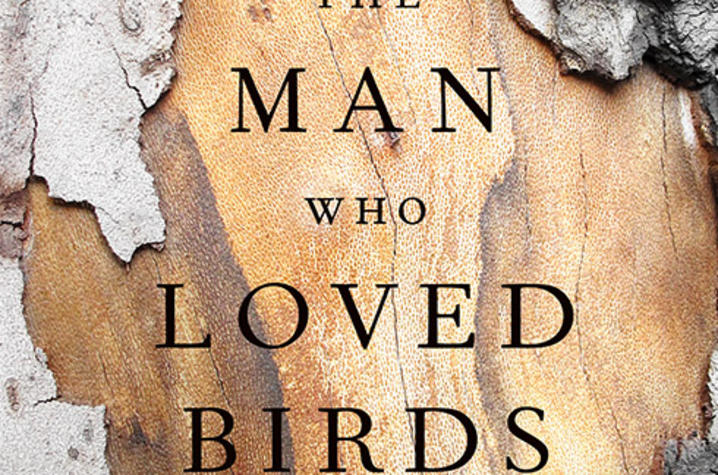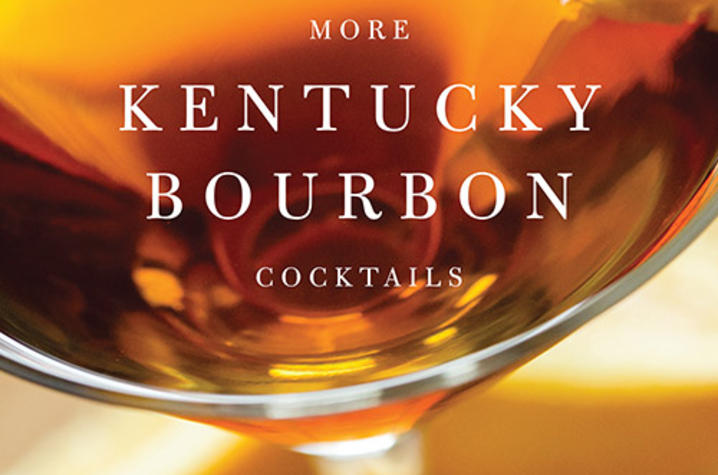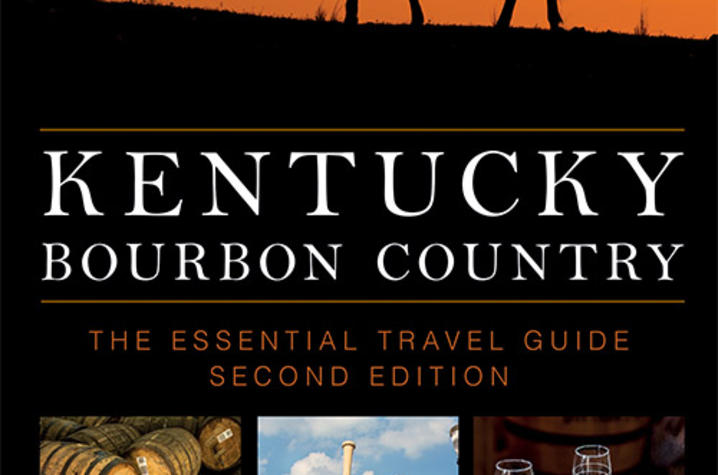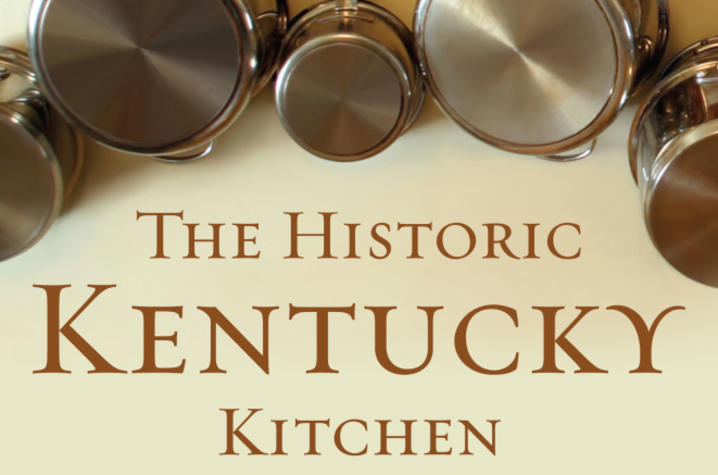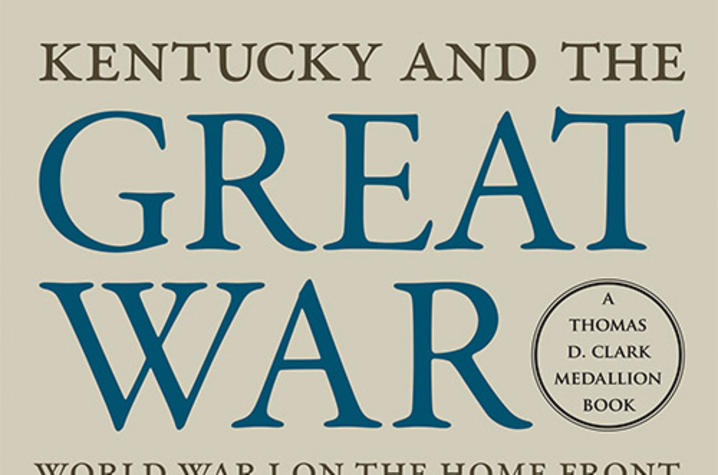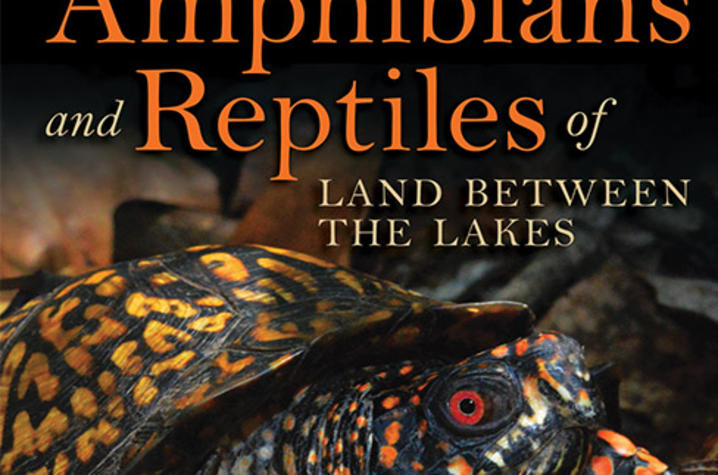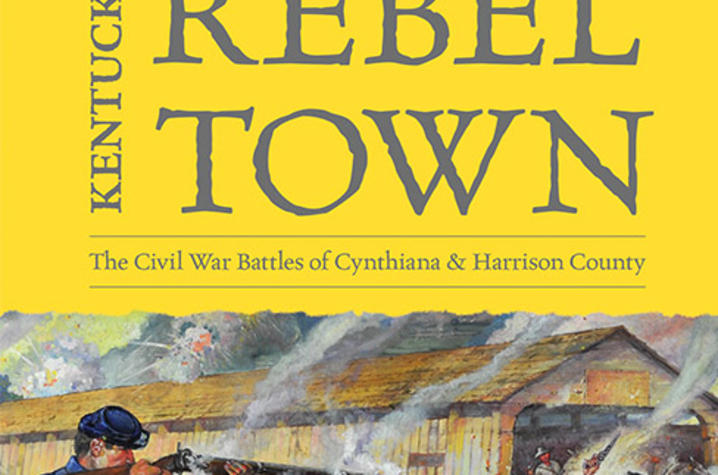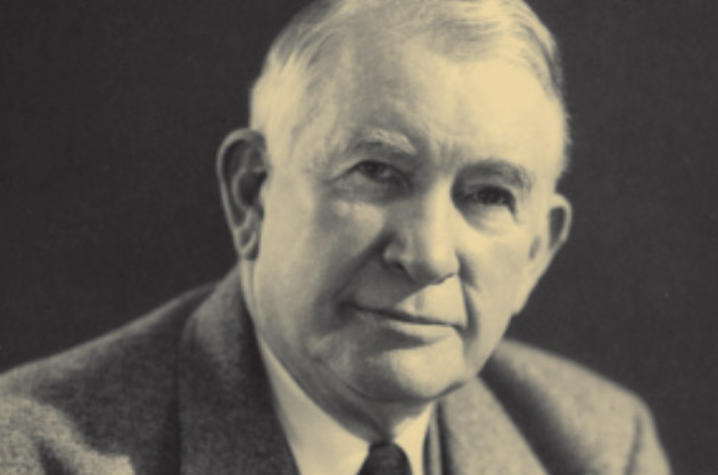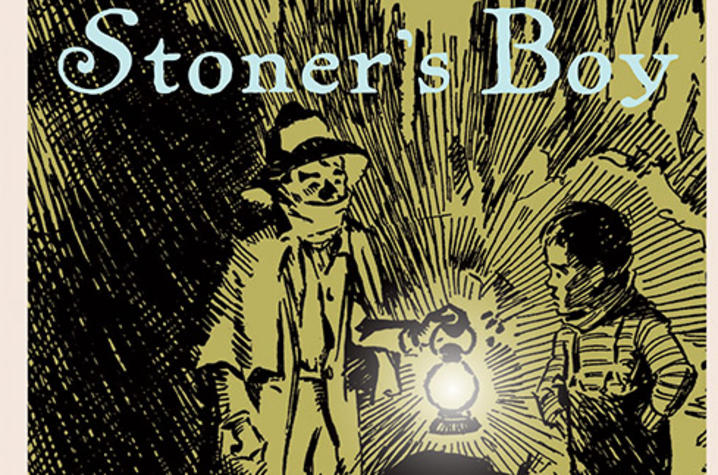 LEXINGTON, Ky. (Dec. 5, 2016) — With the University Press of Kentucky (UPK) 2016 Holiday Sale going on now, there is no better time to fill your online shopping cart with gifts for the book lovers in your life. Currently offering over 1,800 titles at a discount of up to 80 percent, the sale has books in all different genres from which to choose. From historic novels and new fiction to cocktail and cookbooks, UPK has something for almost every reader.
For the readers with a keen interest in fiction, UPK offers Kentucky writer Crystal Wilkinson's first novel, "The Birds of Opulence," winner of the 2016 Ernest J. Gaines Award for Literary Excellence. In "The Birds of Opulence," Wilkinson tells the story of several generations of women living in the rural southern black township of Opulence as they experience and sometimes surrender to madness. The Goode-Brown family, led by matriarch and pillar of the community Minnie Mae, is plagued by old secrets and embarrassment over mental illness and illegitimacy. Meanwhile, single mother Francine Clark is haunted by her dead husband and forced to fight against both the moral judgment of the community and her own rebellious daughter, Mona. The residents of Opulence struggle with vexing relationships to the land, to one another and to their own sexuality. As the members of the youngest generation watch their mothers and grandmothers pass away, they live with the fear of going mad themselves and must fight to survive. At once tragic and then hopeful, this captivating novel is a story about another time, rendered for our own.
Fenton Johnson, another celebrated Kentucky writer, has returned with his first new novel in over a decade, "The Man Who Loved Birds," a story inspired by the real-life state police kidnapping and murder of a legendary storyteller and petty criminal. Johnson engages pressing contemporary issues through a timeless narrative of ill-fated romance. Having taken great risks — to immigrate to America, to take monastic vows — Bengali physician Meena Chatterjee and Brother Flavian are each seeking safety and security when they encounter Johnny Faye, a Vietnam vet, free spirit and expert marijuana farmer. Amid the fields and forests of a Trappist monastery, Johnny Faye patiently cultivates Meena's and Flavian's capacity for faith, transforming all they thought they knew about duty and desire. In turn they offer him an experience of civilization other than war and chaos.
For bourbon aficionados, UPK offers two new titles, "More Kentucky Bourbon Cocktails," by Joy Perrine and Susan Reigler, and the second edition of "Kentucky Bourbon Country: The Essential Travel Guide," by Reigler. Following up on their best-selling "The Kentucky Bourbon Cocktail Book," Perrine and Reigler return with more reasons to appreciate bourbon whiskey. This mouthwatering volume features more than 50 delicious new concoctions — including variations on classics such as the old fashioned and the Manhattan — and even adds a splash of Kentucky flavor to mojitos, sangria, lemonade and coffee. It also serves up recipes from leading bartenders, prize-winning drinks from cocktail competitions, and a bourbon-inspired buffet featuring edibles that will be a feast for aficionados. The useful bourbon glossary and bibliography will appeal to professional or at-home bartenders eager to experiment, invent and savor their own recipes.
In "Kentucky Bourbon Country," Reigler offers essential information and practical advice to anyone considering a trip to the state's distilleries or to the restaurants and bars on the Urban Bourbon Trail. Featuring 200 full-color photographs and a bourbon glossary, the book is organized by region and provides valuable details about the Bluegrass — including attractions near each distillery and notes on restaurants, lodging, shopping and seasonal events in Kentucky's beautiful historic towns. Reigler weaves in little-known facts about the region's best-kept secrets, such as the historic distillery used as a set in the movie "Stripes" and the fates of used bourbon barrels. Whether you're interested in visiting the place where your favorite bourbon is made or hoping to discover exciting new varieties, this handy and practical guide is the key to enjoying the best of bourbon.
For the home cook with an interest in history, "The Historic Kentucky Kitchen: Traditional Recipes for Today's Cook," by University of Kentucky Libraries Associate Dean Deirdre A. Scaggs and Andrew W. McGraw, has been released in paperback. In it, the authors have assembled more than 100 dishes from 19th and 20th century Kentucky cooks, collected from handwritten books, diaries, scrapbook clippings, and out-of-print cookbooks from the UK Special Collections Research Center. This assemblage brings together a variety of classic dishes, complete with descriptions of each recipe's origin and helpful tips for the modern chef. The authors, who carefully tested each dish, provide recipe modifications and substitutions for rare and hard-to-find ingredients.
For fans of the history of Kentucky and/or the history of wars, author and former UK administrator David J. Bettez's "Kentucky and the Great War: World War I on the Home Front" makes a great gift. It provides the first comprehensive analysis of the impact of World War I on Bluegrass society, politics, economy and culture, contextualizing the state's involvement within the national experience. Bettez exhaustively researched study examines the Kentucky Council of Defense — which sponsored local war-effort activities — military mobilization and preparation, opposition and dissent, and the role of religion and higher education in shaping the state's response to the war. The Thomas D. Clark Medallion winner, also describes the efforts of Kentuckians who served abroad in military and civilian capacities, and post-war memorialization of their contributions, making it the perfect companion to commemorate the 100th anniversary of U.S. entry into the war.
For the outdoor enthusiast or backyard naturalist, "Amphibians and Reptiles of Land Between the Lakes," by David H. Snyder, A. Floyd Scott, Edmund J. Zimmerer and David F. Frymire, is a definitive guide to the amphibians and reptiles of a unique region applicable to the wider ecosystem of Western and Central Kentucky and Tennessee. The book offers detailed descriptions and stunning color photographs of the salamanders, frogs, toads, turtles, lizards and snakes found in the region. Each entry includes the species' scientific and common names as well as information on its distribution, habitat and natural history. This handy reference illustrates the collective ecological effect that these under-appreciated species have on the habitats in which they thrive.
For readers from Central Kentucky or those interested in Civil War history, "Kentucky Rebel Town: The Civil War Battles of Cynthiana and Harrison County," by UK alumnus William A. Penn, provides a detailed account of the military action that took place in this Kentucky region during the war. Because of its political leanings and strategic position along the Kentucky Central Railroad, Harrison County became the target of multiple raids by Confederate general John Hunt Morgan. Conflict in the area culminated in the Second Battle of Cynthiana, in which Morgan's men clashed with Union troops led by Maj. Gen. Stephen G. Burbridge (the "Butcher of Kentucky"), resulting in the destruction of much of the town by fire. Featuring new maps that clearly illustrate the combat strategies in the various engagements, this book provides an illuminating look at divided loyalties and dissent in Union Kentucky.
Of specific interest in Western Kentucky is a biography of one of the state's favorite sons. In "Alben Barkley: A Life in Politics," historian James K. Libbey offers the first full-length biography of this larger-than-life personality, following Barkley in his transition from local politician to congressman, then senator, senate majority leader, vice president, and senator once again. Born to poor tenant farmers in a log cabin in Graves County, Barkley rose to achieve a national political stature equaled by few of his contemporaries. Libbey also reveals Barkley's human side, from his extremely humble beginnings to his dramatic and chilling final speech at Washington and Lee University in 1956, when he said, "I would rather be a servant in the house of the Lord than to sit in the seats of the mighty," delivering the legendary quote moments before succumbing to a massive heart attack. A significant contribution to American history, this definitive biography offers a long overdue look at the "Iron Man" of politics.
Of specific interest in Cincinnati and Northern Kentucky are a pair of newly reissued Secketary Hawkins novels by Robert F. Schulkers. Long before Nancy Drew and the Hardy boys, Secketary Hawkins and his gang of "Fair and Square" boys were solving mysteries and stopping crimes along the riverbanks of the Ohio River. Beginning in 1918, the members of the Fair and Square Club captured the imagination of thousands of children and adults alike, as they explored the diverse Kentucky landscape in pursuit of adventure, mystery and doing good. For over three decades, Schulkers' creation provided inspiration to many young readers, including Harper Lee, who references his work in her iconic novel "To Kill a Mockingbird." Schulkers' stories made their debut in The Cincinnati Enquirer, taking the nation by storm with weekly installments of "Stoner's Boy" and "The Gray Ghost." Now both novels are available once again.
Place orders by Dec. 9 to guarantee holiday delivery from the sale. For those worried about delivery deadlines, many UPK books can be found at bookstores throughout the state. Sale runs through Jan. 31, 2017.
UPK is the scholarly publisher for the Commonwealth of Kentucky, representing a consortium that includes all of the state universities, five private colleges, and two historical societies. The press' editorial program focuses on the humanities and the social sciences. Offices for the administrative, editorial, production and marketing departments of the press are found at University of Kentucky, which provides financial support toward the operating expenses of the publishing operation through the UK Libraries.