Experience the Fantastical at UK Art Museum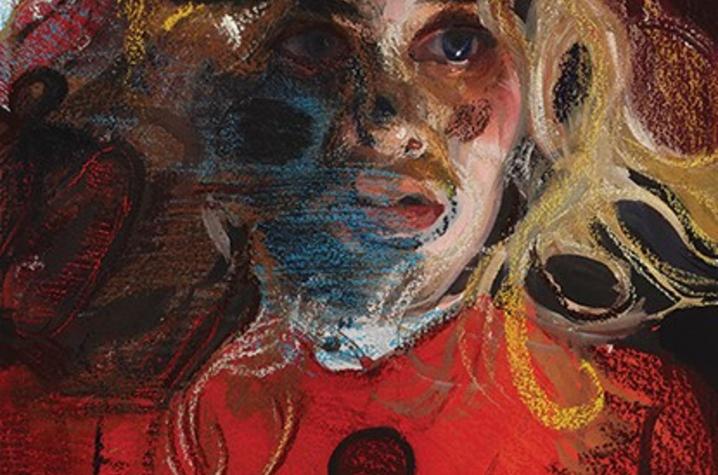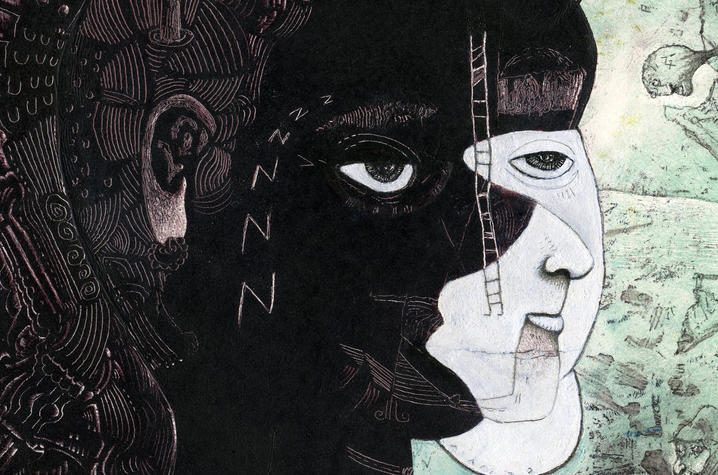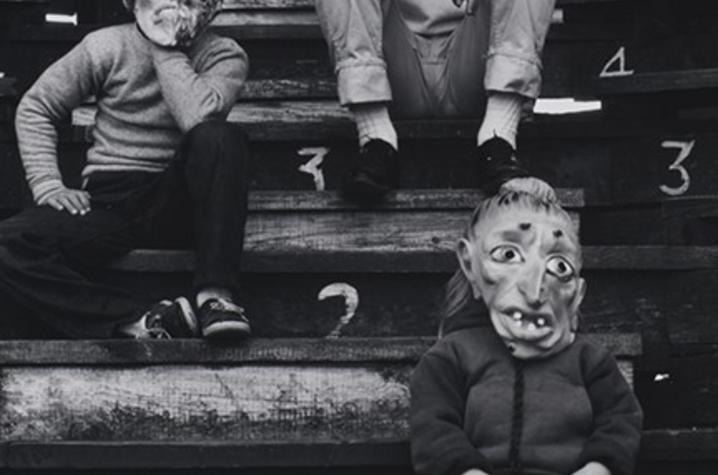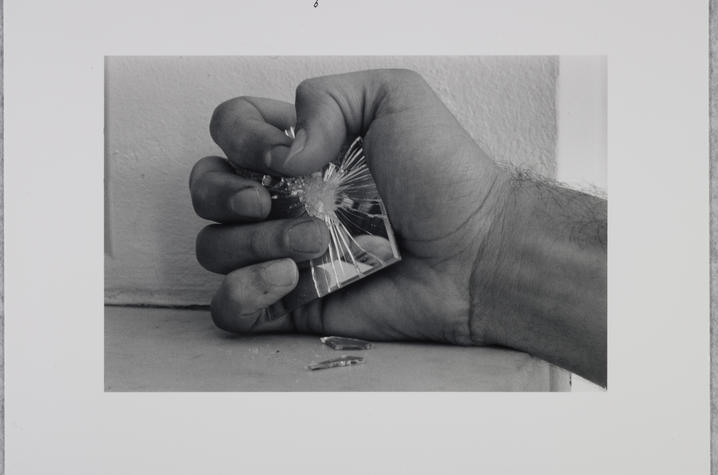 LEXINGTON, Ky. (May 11, 2016) — For those looking for art with a sense of fantasy or an other-worldly feel, three new exhibitions at the University of Kentucky Art Museum featuring national and popular regional artists may scratch that itch. "Natalie Frank: The Brothers Grimm," "Lawrence Tarpey: Figures & Grounds" and "Ralph Eugene Meatyard & Duane Michals: Camera Drama" are on display now through July 31. All the exhibitions are free and open to the public.
"All three shows have a combination of realistic representation combined with elements of fantasy, sometimes combining beauty with the grotesque," said UK Art Museum Director Stuart Horodner. "Natalie Frank is a celebrated contemporary artist from New York and Lawrence Tarpey is a beloved local artist, Duane Michals and Ralph Eugene Meatyard are represented in our museum's collection. We are excited to show this range of work, stressing the ways that artists confront the human body and stories of desire, violence, mystery, transformation and dream. All the artists use specific media in masterful ways — they are skillful and visionary in very precise ways, all connecting with the art of the past as well as classic literature."
A 'Grimm' Approach
Natalie Frank talks about her "Brothers Grimm" exhibition on display at UK Art Museum. Natalie_Frank_Interview_Full from UK Art Museum on Vimeo.
Between 2011 and 2014, artist Natalie Frank created 75 drawings based on 36 of the original fairy tales written by the Brothers Grimm, Jacob (1785-1863) and Wilhelm (1786-1859) which were initially intended for adult audiences who could intuit the moral lessons embedded in the narratives.
Frank regularly manipulates the human form in her provocative and vivid paintings, and so the Grimms' stories were a natural continuation. Like figurative forebears, including Max Beckmann, James Ensor, Käthe Kollwitz, Odilon Redon and Paula Rego, she affirms the connection between painting and flesh, using the intimacy of drawing to conjure complex images that combine realism and dream, beauty and grotesquery.
She does not simply illustrate "Cinderella," "Rapunzel," "Hansel and Gretel" and "Snow White," or the lesser known adventures of "The Stubborn Child" and "The Maiden Without Hands," but she uses them as departure points for a contemporary take on desire, identity, taboo and transformation. Her deft use of gouache and chalk pastel helps to situate the protagonists between the flatness of the page and the dimensionality of conjured worlds. Women, men and various animals interact with each other in densely patterned spaces and are often seen in revelatory close-ups. Eyes abound — haunted, watery and watchful.
These colorful compositions serve as touchstones and mirrors, allowing the artist to use the Grimm brothers' accounts of vengeful protagonists, transgressive caretakers and rampant abuse to address our own age of public and private dramas. Presented in the context of a university, the works speak to the disciplines of art, literature and theater, as well as addressing young adults with warning, instruction and humor.
"Natalie Frank: The Brothers Grimm" was curated by Claire Gilman, senior curator at the Drawing Center in New York and presented there from April 10-June 28, 2015. It was later shown at the Blanton Museum of Art at the University of Texas in Austin from July 11-Nov. 15, 2015.
A Grounds for Dreaming
To call Lexington-based artist Lawrence Tarpey a painter is a bit misleading because he combines a range of techniques to call forth the human and animal imagery that populates his works on paper, panel and canvas. Tarpey often puts down a ground of ink or paint and then disturbs it with sponges and scrapers during the drying process. This provides him with indications of figures and landscape formations that he can further articulate in distinct acts of drawing and erasing, a process he calls "etching."
This is not surprising since qualities associated with traditional printmaking inform much of Tarpey's work. Color is kept to a minimum, with an overall monochrome palette establishing his pictorial spaces. Occasionally, a rich hue will help focus the viewer on a detail or establish a compositional rhythm.
There is a dreamlike quality to Tarpey's intimate worlds that harkens back to surrealist practitioners like Marc Chagall, Max Ernst and Joan Miró. He is playful when he depicts heads and other disparate body parts experiencing humorous encounters or confronting minor quandaries. There are also potential nightmares, such as when his orchestration of countless bodies is overwhelming and an air of apocalypse hovers.
Tarpey works slowly, and his studio is filled with numerous works in progress. He waits and watches for the next move to become clear, a tonal shift here or a biomorphic shape redefined there. Recurring motifs and procedural obsessions make his work immediately recognizable, and he revels in conjuring likable characters and elusive personages.
"I'm not interested in storytelling," Tarpey said recently. Distinct moods define his horror vacui — anxious, whimsical and elegiac. "Lawrence Tarpey: Figures & Grounds" demands viewers' time and concentrated looking.
Drama Caught on Camera
"Ralph Eugene Meatyard & Duane Michals: Camera Drama," an installation of photographs from the UK Art Museum's permanent collection, was chosen to accompany the Natalie Frank and Lawrence Tarpey exhibitions. Ralph Eugene Meatyard and Duane Michals are each known for creating distinctive narratives using staged photography, often pushing their image-making toward other genres, including film, theater and literature.
A Lexington optician, Meatyard was an avid reader whose fascination with Zen philosophy informed his photographic practice. Rejecting the idea of photography as a mirror of nature, he experimented with multiple exposures and blurred images and employed a wide variety of props, including masks. He often worked in abandoned farmhouses, posing family and friends in mysterious and sometimes troubling tableaux that explore the ephemeral nature of life.
Michals, a native of McKeesport, Pennsylvania, is known for his use of sequential images, often with handwritten texts that add another layer of interpretive data to the visual experience. He claims William Blake, Lewis Carroll and René Magritte as influences on his work, which is not surprising given the altered reality and confessional aspects of his production.
The UK Art Museum will also present several educational programs developed in conjunction with these exhibitions in the next couple months, including the following free public events:
Exhibition Tour 6:30-7:30 p.m. Friday, June 3
Director Stuart Horodner discusses the connections between the three current exhibitions, focusing on representations of reality and fantasy.
Family Day Workshop
Noon-1:30 p.m. Saturday, June 11 Join Lexington artist and educator Georgia Henkel, known for her confrontational art depicting humans and animals, for a spirited workshop that focuses on aspects of "the eye," prompted by the "Natalie Frank: The Brothers Grimm" exhibition. Adults and children of all ages are welcome; materials will be provided.
Family Day Workshop
Noon-1:30 p.m. Saturday, July 9 Art Museum Director Stuart Horodner and special guest artists lead a monoprint workshop inspired by the Lawrence Tarpey exhibition. Adults and children of all ages are welcome; materials will be provided.
Curator Tour
6:30-7:30 p.m. Friday, July 15
Art Museum Curator Janie Welker discusses the current exhibitions and related works in the permanent collection galleries.
Reading Fairy Tales 6:30-7:30 p.m. Friday, July 29 Join us for a special reading of select fairy tales from the Brothers Grimm. Guests from the Lexington arts and culture scene lend their voices, attitudes and interpretive skills for this event in conjunction with the Natalie Frank exhibition.
The mission of the UK Art Museum, part of the UK College of Fine Arts, is to promote the understanding and appreciation of art to enhance the quality of life for people of Kentucky through collecting, exhibiting, preserving and interpreting outstanding works of visual art from all cultures. Home to a collection of more than 4,800 objects including American and European paintings, drawings, photographs, prints and sculpture, the Art Museum at UK presents both special exhibitions and shows of work from its permanent collection. 
The UK Art Museum, located in the Singletary Center for the Arts at Rose Street and Euclid Avenue, is open 10 a.m. to 5 p.m. Tuesday through Thursday, 10 a.m. to 8 p.m. on Friday, and noon to 5 p.m. on Saturday and Sunday. Admission is free but donations are encouraged. For more information on membership, contact Lyndi VanDeursen at 859-257-8164 or lyndi.vandeursen@uky.edu. 
UK is the University for Kentucky. At UK, we are educating more students, treating more patients with complex illnesses and conducting more research and service than at any time in our 150-year history. To read more about the UK story and how you can support continued investment in your university and the Commonwealth, go to: uky.edu/uk4ky. #uk4ky #seeblue
MEDIA CONTACT: Whitney Hale, 859-257-8716; whitney.hale@uky.edu