See Cuba "Through the Eyes of Children" With UK Arts in HealthCare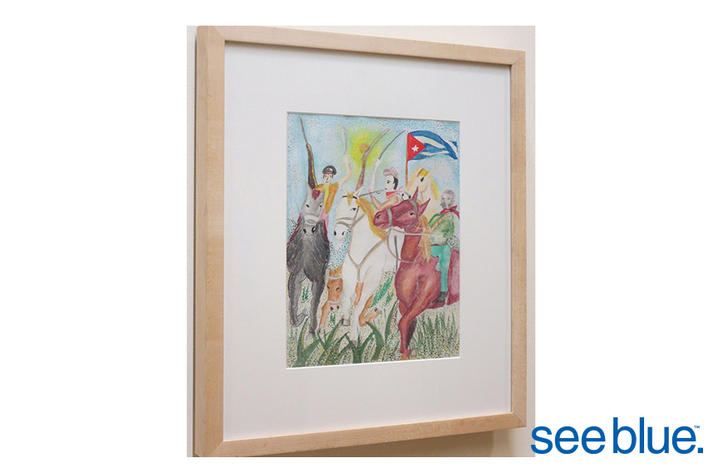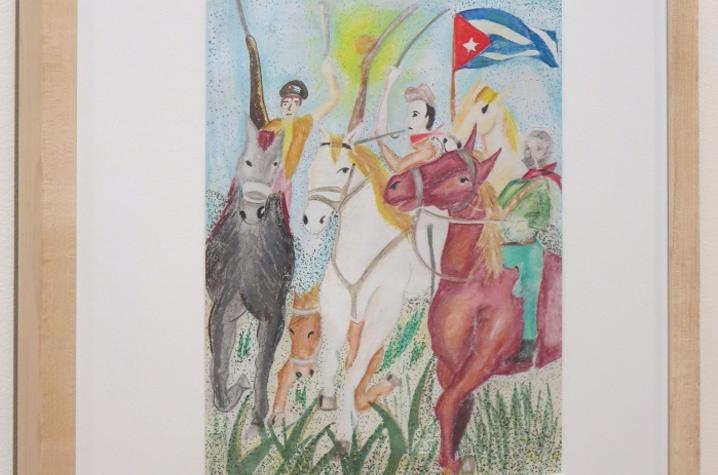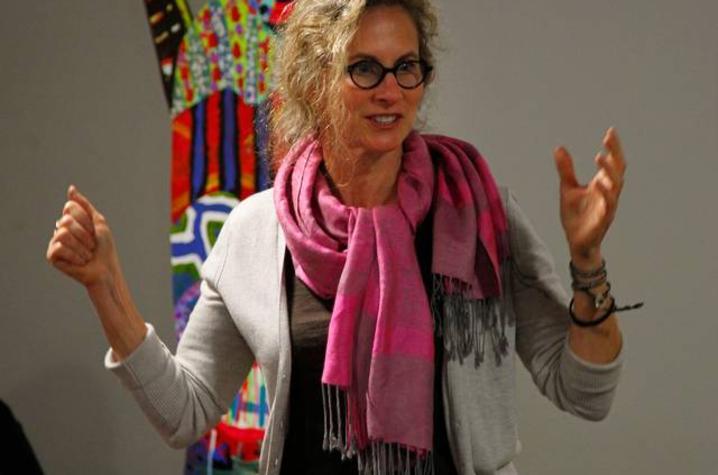 LEXINGTON, Ky. (March 21, 2016) – To Americans, Cuba has largely remained a mystery. Though it is less than 500 miles from the Florida coast, travel has been restricted since the 1960s. A shift in policies regarding travel to the island nation is beginning and soon many may be able to experience the country for themselves. Until then, Georgia Henkel wanted to give those walking through UK Chandler Hospital the opportunity to experience Cuba "Through the Eyes of Children."
Henkel, arts instructor for the lower school at Sayre School, hopes this exhibit will "share the different pedagogy in art education." The education in Cuba differs immensely from the United States. Since citizens earn the same income there is no push for students to focus on lucrative fields. At the age of 12, students' education focuses on an area in which they show aptitude and they are trained in that field. While students are encouraged to explore a variety of mediums the content of their work is heavily restricted. Visitors of the exhibit won't find images of animals and beautiful scenes; students are only allowed to create images of revolutionary leaders like Jose Martí, Che Guevera and Fidel Castro or works from literature. The work created by these students is even more impressive considering their limited access to supplies.
Henkel has done art exchanges before, including an exchange in Guatemala; but the exchange with Cuba presented challenges she had not expected. Communication was difficult throughout the process. Cuban citizens do not have access to internet in their homes and an internet café costs about $10 an hour. With an average monthly household income of $20, that is an extravagance they cannot afford.
Coordination was made even more difficult by Cuba's lack of a mail system. After arriving in Cuba, Henkel found few people spoke English and translators cost about $10 per day. The final hurdle, which Henkel is currently working to overcome, is paying the students for their work. Citizens of this Communist country cannot accept money to subsidize what is given to them by the government. Instead, the students will be paid in a year's worth of art supplies. However, transporting brushes, paint, canvas and more is incredibly difficult due to concerns items will be sold on the black market. Henkel is working with The Friendship Association to navigate these uncharted waters and deliver on the promise made to these young artists.
"Through the Eyes of Children" is currently on display in the Albert B. Chandler Hospital near the Myra Leigh Tobin Chapel in Pavilion A.
UK is the University for Kentucky. At UK, we are educating more students, treating more patients with complex illnesses and conducting more research and service than at any time in our 150-year history. To read more about the UK story and how you can support continued investment in your university and the Commonwealth, go to: uky.edu/uk4ky. #uk4ky #seeblue
Media Contact: Olivia McCoy, olivia.mccoy1@uky.edu, 859-257-1076