Six New Members to be Inducted Into UK Engineering's Hall of Distinction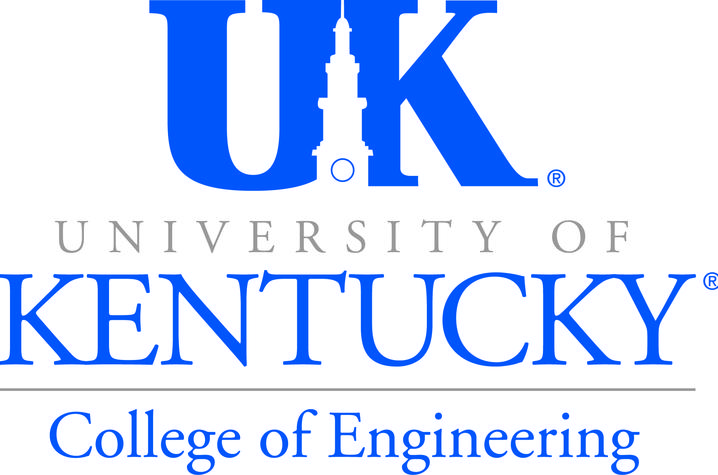 LEXINGTON, Ky. (April 15, 2016) — Honoring alumni who have demonstrated distinguished professional accomplishments, outstanding character and commitment to community service, the University of Kentucky College of Engineering will induct six new members into its Hall of Distinction today, Friday, April 15.
Initiated in 1992, the Hall of Distinction not only recognizes notable engineering alumni, but also serves to encourage exemplary achievements by current students and others.
The class of 2016 includes:
Jackie J. Bryant
M.S. in Computer Science, 1990
Retired Col. Jackie J. Bryant is strategic communications officer for the 7th Signal Command of the United States Army. Since 1990, Bryant has played a significant role in all facets of the Army's communications. As chief of staff for the Signal Center, Bryant's expertise enabled him to manage an annual budget of $125 million, including $85 million in contracts. Prior to that role, he served as chief of the Joint Warfighter Division, where he directed four branches responsible for providing C4 support to U.S. Army Forces Command units consisting of 85 percent of the total Army force and identified signal resources for Operation Enduring Freedom and Operation Iraqi Freedom. Bryant earned 14 different honors and accolades during his distinguished military career.
Gregory R. Carmichael
M.S. in Chemical Engineering, 1976; Ph.D. in Chemical Engineering, 1979
Gregory R. Carmichael is the Karl Kammermeyer Professor of Chemical and Biochemical Engineering at the University of Iowa. In his 37-year career at the University of Iowa, Carmichael has become a leading authority in the areas of environmental engineering, atmospheric science and air quality through numerous research initiatives, publications and awards. A prolific author whose reputation has led to over 12,000 citations, Carmichael's curriculum vitae boasts approximately 340 career publications, as well as six books and monographs. In addition to his own writing, Carmichael has been a longtime editorial board member of four academic journals. Carmichael is a fellow of AIChE (American Institute of Chemical Engineers) and was the 2012 recipient of the AIChE Lawrence K. Cecil Award.
C. Gregory Harper
B.S. in Mechanical Engineering, 1987
C. Gregory Harper has spent his entire 29-year career in the energy sector. Currently president of gas pipelines and processing for Enbridge Inc., operator of the world's longest and most sophisticated crude oil and liquids transportation system, Harper is responsible for all natural gas and natural gas liquids activities in North America including its significant presence in the deepwaters offshore in the Gulf of Mexico. In addition, he is principal executive officer for Midcoast Energy Partners, which serves as Enbridge's primary vehicle for growing its natural gas and natural gas liquids midstream business in the United States, and is president of Midcoast Holdings LLC. Prior to joining Enbridge, Harper spent 20 years with Duke Energy; then, as group president of CenterPoint Energy.
Lisa Marie Maxson
B.S. in Computer Science, 1989
Lisa Marie Maxson is the founder and managing partner of 10x People, a company that specializes in software development of products and services as well as training in 10x methodology. Maxson's first company, Telecom Software, became a key player in phone number portability and her original industry interface specification is still in use today. In 2004, Maxson founded Transydian, which provided custom software development of telecommunications systems. Eighty percent of all production systems to date utilize Transydian software for communication of ported number routing data. In 2013, Maxson spun Transydian into 10x People, which provides software development framework and test tools products that support continuous repeatable automated testing.
David B. Ratterman
B.S. in Mechanical Engineering, 1968
David B. Ratterman is a member of the Construction Service Group at Stites & Harbison PLLC. A general construction law expert specializing in the fabricated structural steel industry, Ratterman has developed a national legal practice and advanced the study and practice of construction law in the United States. He has also become an internationally recognized writer and speaker on a wide variety of legal and engineering topics. Ratterman has been lead trial counsel for numerous contractors, design professionals, material suppliers and construction owners involved in complex matters of litigation, arbitration and construction mediation. He is a life fellow of the American Bar Foundation, and a fellow and former governor of the American College of Construction Lawyers.
Robert E. Shaver (Posthumous Induction)
B.S. in Civil Engineering, 1927; M.S. in Civil Engineering, 1931
Over 37 years as professor, program director and dean, Robert E. Shaver made immeasurable contributions to the University of Kentucky College of Engineering. After serving as a professor from 1931-1957, Shaver became dean of the UK College of Engineering in 1957. During his nine-year tenure, Shaver made numerous improvements to the college's infrastructure and quality of education. He took steps to rebuild the curricula and upgrade the academic standards of the college. He introduced new scholarships as well as a course in nuclear engineering for upperclassmen. Shaver also initiated the construction of the $2.25 million F. Paul Anderson Tower, which essentially doubled the capacity of the college through new classrooms, laboratories, offices and a library.
UK is the University for Kentucky. At UK, we are educating more students, treating more patients with complex illnesses and conducting more research and service than at any time in our 150-year history. To read more about the UK story and how you can support continued investment in your university and the Commonwealth, go to: uky.edu/uk4ky. #uk4ky #seeblue
MEDIA CONTACT: Whitney Harder, 859-323-2396, whitney.harder@uky.edu