UK Big Blue Family VIDEO: Colleagues in Liver Disease Research, and in Life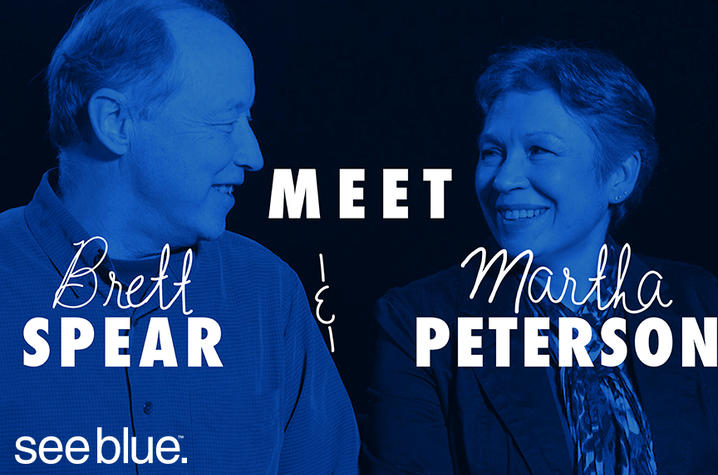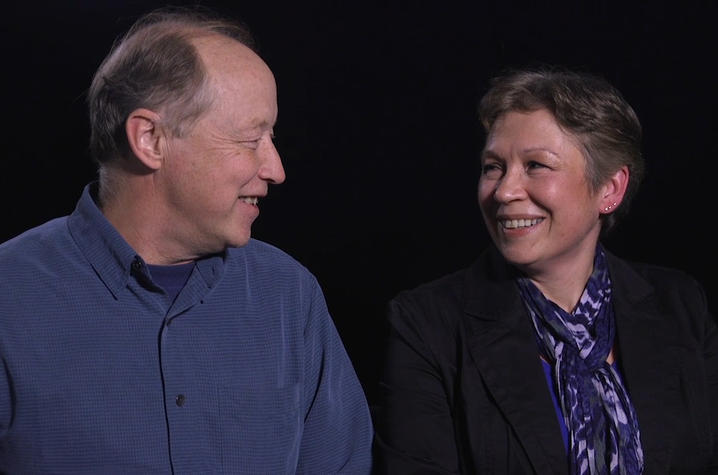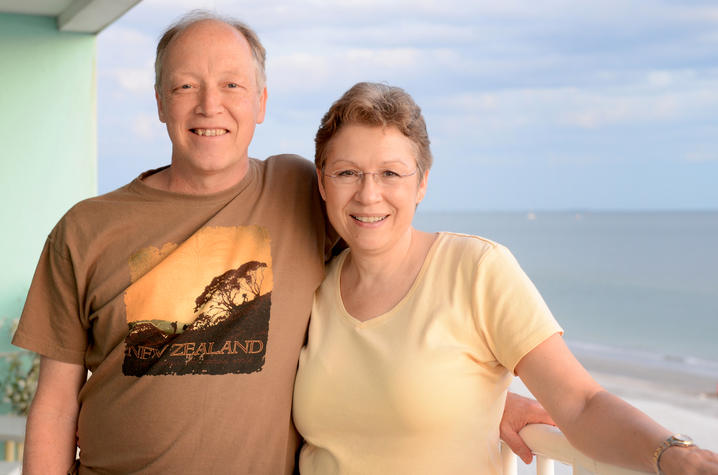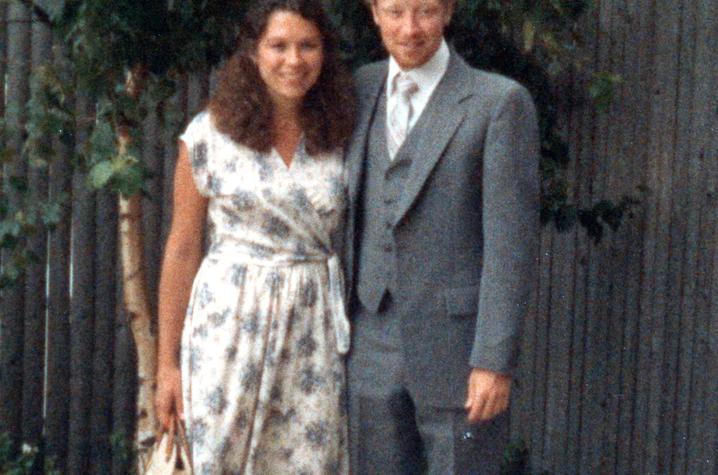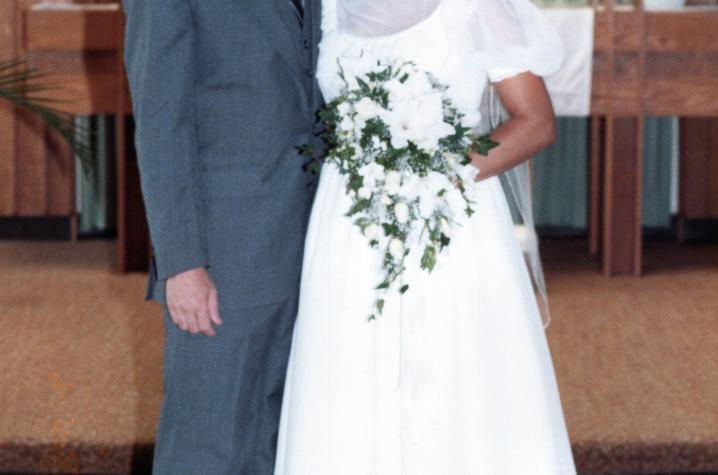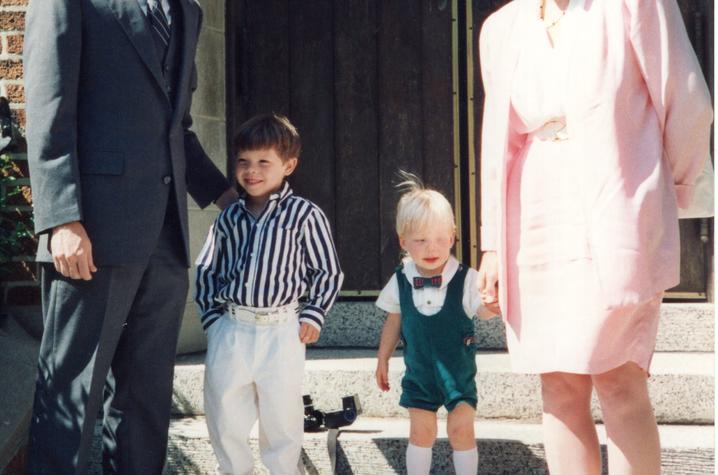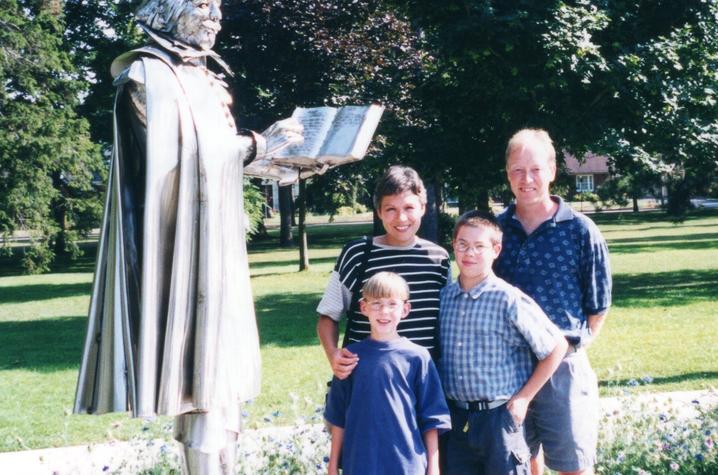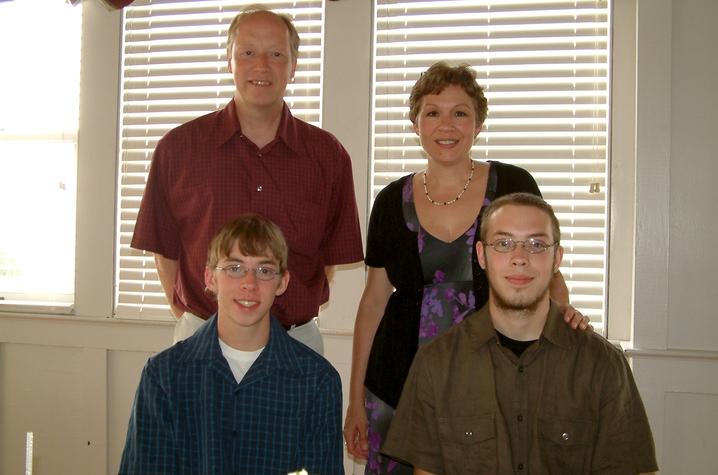 Video Produced by UK Public Relations & Marketing. To view captions for this video, push play and click on the CC icon in the bottom right hand corner of the screen.  If using a mobile device, click on the "thought bubble" in the same area.
LEXINGTON, Ky. (March 25, 2016) — When you ask Brett Spear about what he most admires in his wife and colleague, Martha Peterson, a smile instantly appears on his face.
The pair, both professors in the University of Kentucky College of Medicine Department of Microbiology, Immunology and Molecular Genetics, has been married for 32 years and has two sons. Yet, because they have different last names, not everyone on campus recognizes their connection. 
"When I meet people on campus, and they talk about how, 'oh I just love Dr. Peterson,' or 'Martha's great, I was on a committee with her,' and they'll say this and they don't know I'm her husband," Spear said. "So it's really fun when I can hear that and I can say, 'oh I know, she's my wife!'"
Peterson, who also serves as senior associate vice president for research at the University of Kentucky, most admires the passion and creativity in her husband. 
"Brett is so passionate about a number of different things," Peterson said. "He's very passionate about the graduate students and he's the creative one. He's the one most likely to think outside the box when it comes to trying to approach a problem a slightly different way." 
Spear and Peterson met in graduate school at the University of Wisconsin-Madison. Once they graduated and ultimately completed post-doctoral training, they knew it would be a challenge finding two positions in the same general field at the same institution. 
"I was actually six months pregnant when I came to interview so I didn't have a whole lot of time," Peterson said. "But Kentucky had more than one position in molecular biology, a really broad area that we were both qualified for, and they did a really good job to recruit the both of us."
"It was our first time in Lexington or Kentucky," Spear said. "We didn't know a lot about the university, but we really enjoyed talking to the faculty and so I think both of us thought this would be a good group of people to work with, both professionally, but personally, as well."
"When we moved here in 1989 our son was six months old and we got the labs going and we've been here ever since," Peterson said. 
Each professor has slightly different research interests. Spear studies liver disease and liver cancer, while Peterson looks at gene regulation, calling RNA her "favorite molecule." But the two came together 12 years ago for a research project related to liver disease.
"Martha's experience really was relevant to this project so we actually started working together on that project," Spear said. "Fortunately for us the project really took off, it's been very successful, so we've continued to collaborate since that time."
Their collaboration led to a successful cloning of a gene related to liver cancer. Though they celebrated the feat, the discovery led to more questions.
"We've learned a lot of new things but we've also learned that it's a lot more complicated than we thought," Spear said. "That's the challenge of basic research, you make a discovery and you think you've made some progress, and you have but it just leads to more and more questions."
"That's why we love it," Peterson added. 
The couple is committed to continue working together in hopes of fighting an illness that more and more Kentuckians are facing. 
"Ultimately, I think that it will have an impact, and this is an important area," Spear siad. "Liver disease is a growing disease in Kentucky so we have to figure out what causes the problems. We know that what we do may not have an impact for a long time, because going from understanding the molecular aspect of the disease to treatment is a long road."
"But it's a necessary first step," Peterson said. "I like to think that this is fundamental knowledge that we need to have in order to help somebody else solve those problems."
"These are complex diseases and we are learning more every day, but I still think we have a way to go," Spear said.
Yet, they are determined to keep working to solve these lingering questions, together, as a team.
"In some ways we complement each other, the different ways we think," Spear said. "We work together well, not only in marriage but as colleagues as well!"
"I think there are plenty of married couples who could not work together very well, but it works for us," Peterson said. 
Click on the video above to discover how these two researchers met in the first place and watch their "Big Blue Family" story.
This video feature is part of a special series produced by UKNow focusing on families who help make up the University of Kentucky community. There are many couples, brothers and sisters, mothers and sons and fathers and daughters who serve at UK in various fields. The idea is to show how UK is part of so many families' lives and how so many families are focused on helping the university succeed each and every day. 
Since the "Big Blue Family" series is a monthly feature on UKNow, we invite you to submit future ideas. If you know of a family who you think should be featured, please email us. Who knows? We might just choose your suggestion for our next feature!
UK is the University for Kentucky. At UK, we are educating more students, treating more patients with complex illnesses and conducting more research and service than at any time in our 150-year history. To read more about the UK story and how you can support continued investment in your university and the Commonwealth, go to: uky.edu/uk4ky. #uk4ky #seeblue
VIDEO CONTACTS:  Amy Jones-Timoney, 859-257-2940, amy.jones2@uky.edu or Kody Kiser, 859-257-5282, kody.kiser@uky.edu