UK HealthCare Celebrates 500th Pediatric Heart Surgery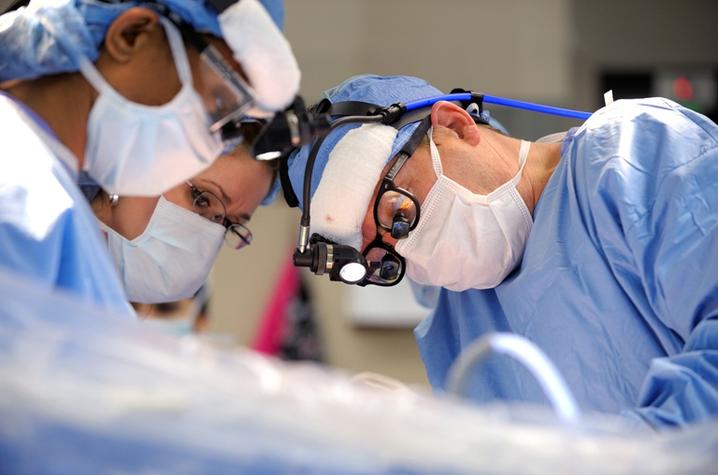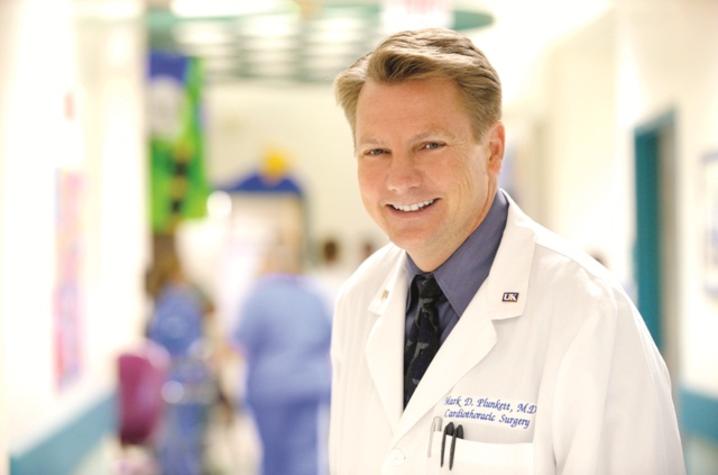 LEXINGTON, Ky. (March 2, 2011) — UK HealthCare announces a significant milestone for the Kentucky Children's Heart Center at Kentucky Children's Hospital and UK Albert B. Chandler Medical Center. Dr. Mark Plunkett, the pediatric heart surgeon who helped establish the Kentucky Children's Heart Center at the University of Kentucky in July of 2008, performed the 500th heart surgery on Feb. 15, 2011. 
 "We have come a long way in a relatively short time, and this milestone just highlights our progress in delivering excellent health care to the children of Kentucky," said Dr. Plunkett, the UK HealthCare's chief of cardiothoracic surgery, and co-director of the Kentucky Children's Heart Center. "We have assembled an outstanding team dedicated to covering all aspects of care for these children with heart defects, and we look forward to future growth of the program."
The 500th patient, Elijah Chaney of Richmond, Ky., was two weeks old and weighed five pounds when he underwent surgery to repair his severely narrowed aorta.  The surgery was performed by Dr. Plunkett and his colleague, Dr. Deborah Kozik. He was cared for by members of the Kentucky Children's Heart Center and was discharged to home five days later.
"The team at the Kentucky Children's Heart Center collaborate every day to repair the heart defects of central Kentucky's Children, and it was a special privilege to take care of baby Elijah in the first few days of his life," said Korrine Callihan, R.N., pediatric clinical nurse coordinator. "We were able to see him progress from a fragile newborn to a thriving infant as he overcame a number of early challenges after birth. Five hundred  is a big number, but it's seeing these parents doting on their now healthy baby boy that really makes us celebrate!"
Heart center patients also include a growing number of adults with congenital heart disease, providing the consistency of comprehensive care important to positive long-term outcomes.
"Reaching 500 surgeries would not have been possible without the dedication and collaboration of the entire team and I am extremely proud and grateful to be a part of this group," said Dr. Lou Bezold, the UK HealthCare chief of pediatric cardiology and co-director of the Kentucky Children's Heart Center. "I anticipate a bright future for our program, as well as the children and families we serve." 
About Kentucky Children's Heart Center
The Kentucky Children's Heart Center is comprised of a multidisciplinary group of physicians and specialists focused on delivering state of the art comprehensive care for children with congenital heart disease. This full-service pediatric heart program provides inpatient and outpatient diagnostic services including fetal echocardiography, and treatment therapies ranging from catheter-based interventions and hybrid procedures to complex open heart surgery.