UPK Pop Culture Author Wins 2016 John G. Cawelti Award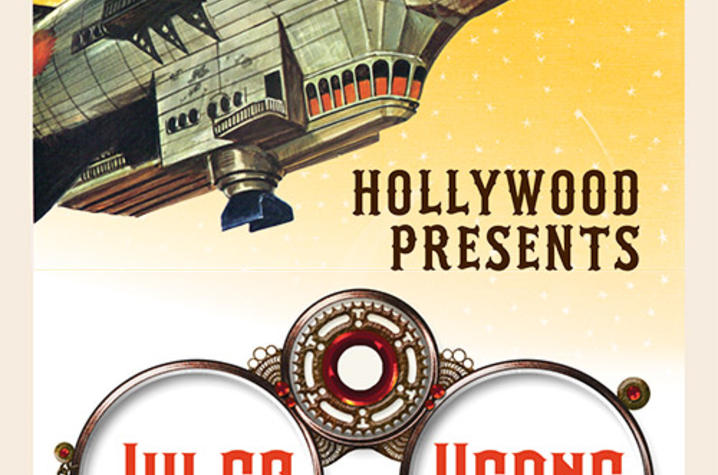 LEXINGTON, Ky. (Feb. 10, 2016) — University Press of Kentucky (UPK) author Brian Taves has been named one of the winners of the Popular Culture Association/American Culture Association's 2016 John G. Cawelti Award for the Best Textbook/Primer in Popular Culture for his book "Hollywood Presents Jules Verne: The Father of Science Fiction on Screen." The award will be presented to the author at the 2016 PCA/ACA National Conference, which will be held March 23, in Seattle, Washington.
Taves' book shares this year's award with "Seeing Green: The Use and Abuse of American Environmental Images" by Finis Dunaway. The PCA/ACA is a group of scholars and enthusiasts who study popular culture. The PCA/ACA offers a venue to come together and share ideas and interests about the field or about a particular subject within the field.
In "Hollywood Presents Jules Verne," Brian Taves investigates the indelible mark that the author has left on English-language cinema. Adaptations of Verne's tales have taken many forms — early movie shorts, serials, feature films, miniseries and television shows — and have been produced as both animated and live-action films. Taves illuminates how, as these stories have been made and remade over the years, each new adaptation looks back not only to Verne's words but also to previous screen incarnations.
Taves also examines how generations of actors have portrayed iconic characters such as Phileas Fogg and Captain Nemo, and how these figures are treated in pastiches such as "Journey 2: The Mysterious Island" (2012). Investigating the biggest box-office hits as well as lower-budget productions, this comprehensive study broadens our understanding of this seminal figure in science fiction film.
The John G. Cawelti Award was established to honor the work of the retired University of Kentucky English professor who has been a pioneer in the study of popular and American culture. His books such as "The Six-Gun Mystique" and "The Spy Story" helped establish popular culture as a subject worthy of academic study.
Taves is the second UPK author to win the Cawelti Award. Joseph J. Foy received the award in 2008 for his book "Homer Simpson Goes to Washington: American Politics through Popular Culture."
Brian Taves is a film archivist with the Library of Congress. He is the author of more than 100 articles and six books, including "The Romance of Adventure: The Genre of Historical Adventure Movies" and "Thomas Ince: Hollywood's Independent Pioneer."
UPK is the scholarly publisher for the Commonwealth of Kentucky, representing a consortium that now includes all of the state universities, five private colleges and two historical societies. The editorial program of the press focuses on the humanities and the social sciences. Offices for the administrative, editorial, production and marketing departments of the press are found at UK, which provides financial support toward the operating expenses of the publishing operation.
MEDIA CONTACT: Whitney Hale, 859-257-8716; whitney.hale@uky.edu