"seeing blue." in Western Kentucky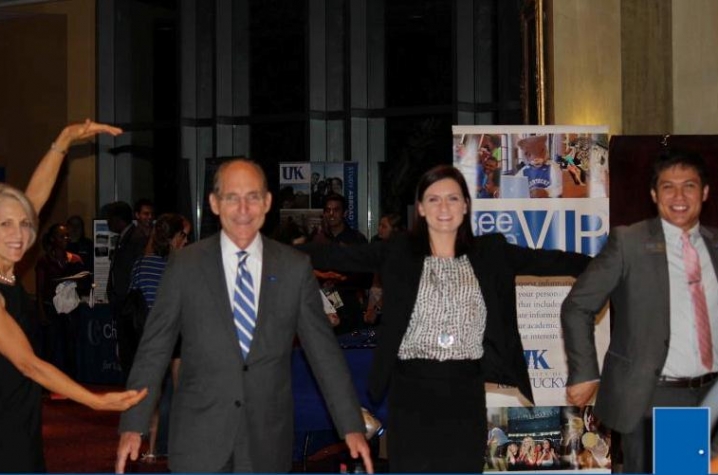 This week, I am traveling throughout Western Kentucky, meeting with local editorial boards, community and business leaders, alumni and prospective students to share with them what we are doing at UK to fulfill the Kentucky Promise – a nearly 150-year-old promise to students, to our faculty and staff and to the Commonwealth we serve every day.
As part of my travels, I am excited to be a part of another tour that is visiting 21 cities over the next few weeks – UK's "see blue." Preview Nights. Preview Nights are a one-stop-shop for all things UK; all of our undergraduate academic colleges participate as well as representatives from admissions, financial aid, scholarships, student involvement, the Honors Program, education abroad and many others.
Learn more about our Preview Nights and the complete Preview Nights schedule on UKNow.
And remember, always "see blue."