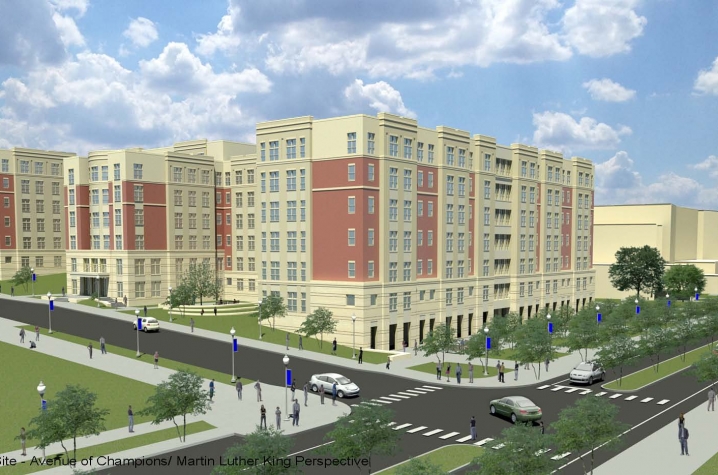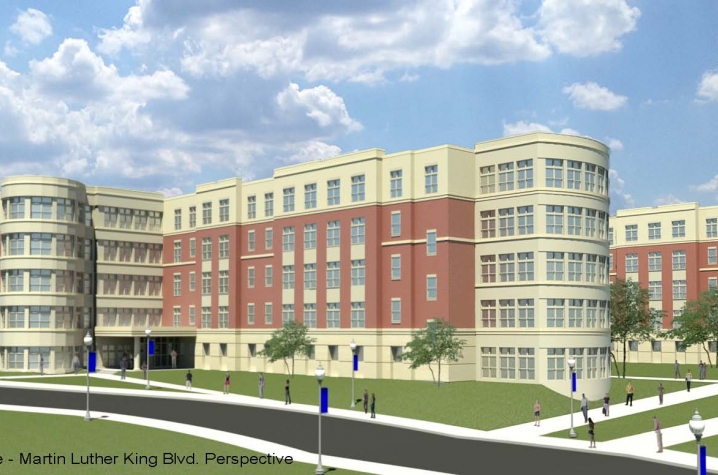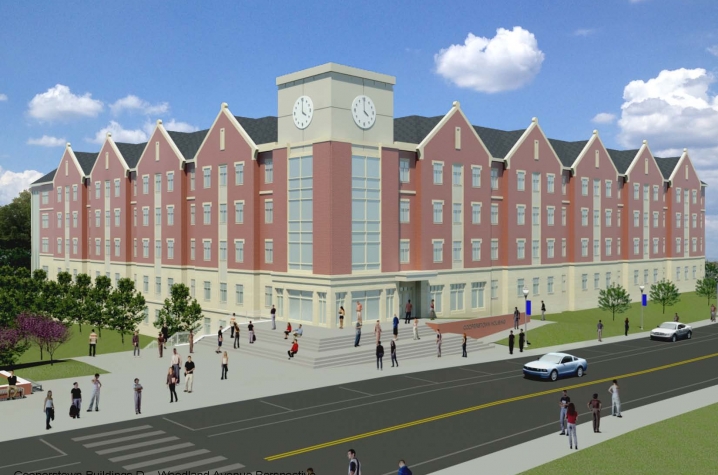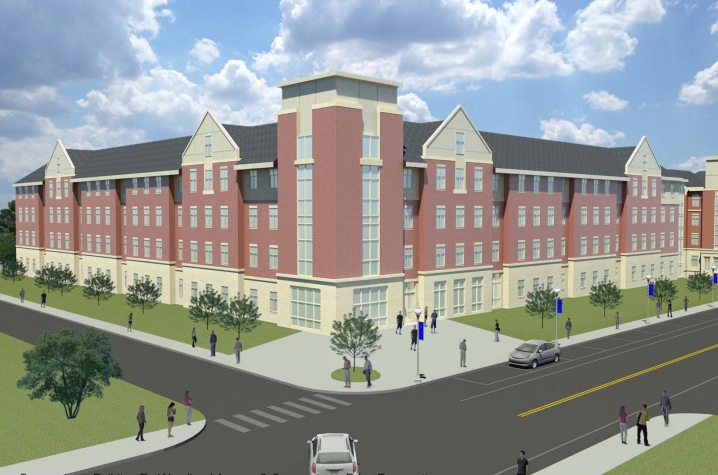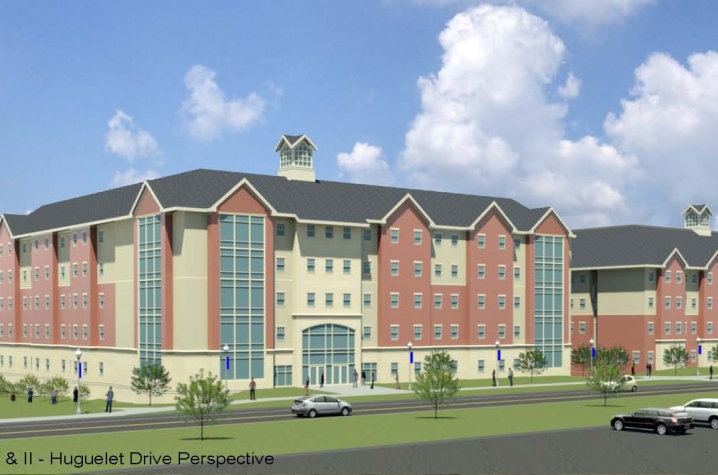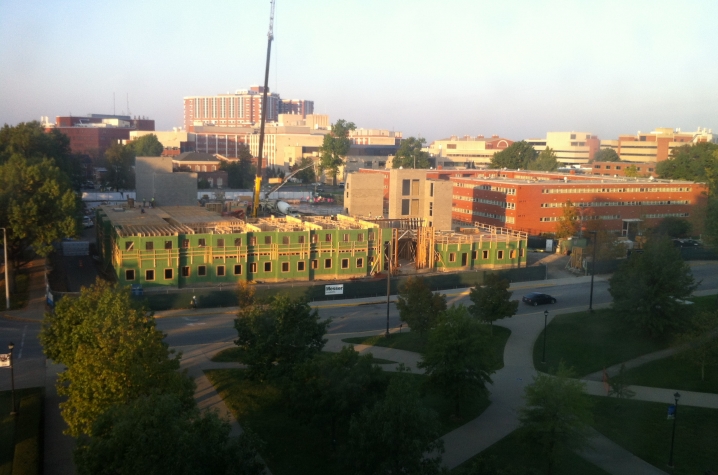 Colleagues and Students,
This past weekend, our Board of Trustees completed two days of a retreat and meetings, focused on some of the critical questions confronting higher education and our university.
I wanted you to know from me about some of the exciting developments and challenges discussed and addressed:
First, perhaps most significantly, the board on Sunday approved the next phase of our ambitious, public private partnership to revitalize residence halls across our campus. Specifically, the board approved plans to construct some 2,300 beds – five residence halls on four sites. That construction will start in November.
Combined with the ongoing construction of the 601-bed New Central residence hall, scheduled to open in August, we will be building more than 2,900 beds over the next two years – perhaps the largest and quickest expansion of campus housing in our history. Our ultimate goal is to be able to house up to 9,000 undergraduates on our campus in modern, living and learning space.
The need is clear. The timing is one of fierce, but determined urgency.
Our existing housing stock for students is, on average, nearly 50 years old. Most of our residence halls are not equipped with the kind of modern technology or learning and collaborative space that students want and need to thrive in today's complex world. Moreover, we know that students are much more likely to succeed and graduate, if they live on campus, engaging with faculty and our UK community.
As importantly, by working with a private company – EdR, which is providing 100 percent of the equity financing for this project – we will ensure that we maintain the university's debt capacity to help finance other critical building needs, the classrooms and research spaces our superb faculty and staff need to do their work.
With this project – which is unlike any other in higher education today – we are moving rapidly, but deliberately, to change that. A news release with more detail about this important initiative can be read at: http://uknow.uky.edu/content/board-approves-continued-housing-transformation.
Second, after more than a day of retreat, the Board also enthusiastically adopted a series of "guiding principles" as we continue to focus over the next year on our critical work together.
Board members asked us to continue our emphasis from this past year on enhancing undergraduate education, revitalizing our campus infrastructure, and important work-life issues for our faculty and staff such as competitive compensation.
In addition, in the coming year, the Board wants us to plan and make progress on issues and key questions such as:
How to foster a strong environment for research, creative scholarship and graduate and professional education?
How to develop and introduce a values-based financial model that better aligns our revenues and expenses as we strive to meet our mission as an institution?
At the same time, how do we ensure that a level of strategic planning – in concert with this financial model  – occurs at both the university and unit levels?
How do we integrate technology-rich content into the delivery of education and the research process against the backdrop of a constantly changing learning environment?
 
Finally, how do we ensure the development of a campus master plan that creates the 21st century living and learning environment we all want while also being sensitive to community and neighborhood concerns?
These issues – from learning to research to how and where we grow – are ones confronting all of higher education in the 21st century. They convey a fundamental notion: We are challenged by both tremendous opportunity and significant economic constraint.
Balancing those daunting but tantalizing realities -- while maintaining an eye fixed firmly and resolutely on our mission and our aspirations as an institution – is the process we must undertake together.
The presentations and resolution from this weekend will be available on-line this week at http://www.uky.edu/Trustees.
I pledged to the board -- and I make the same solemn pledge to each of you -- that we will engage in these challenges and questions together. We will consult and confer. We will listen and respond. And, ultimately, we will act – in a manner that honors our tradition and heritage, while moving this incredible institution forward.
We remain guided by a promise – the Kentucky Promise, which says we are the beacon for the Commonwealth through the education we provide, the research we conduct and the service we render.
In the past 15 months, as I've worked alongside you, I've become more convinced of the enduring and durable nature of that Promise.
I remain convinced because of you.
Thank you.
Eli Capilouto,
President