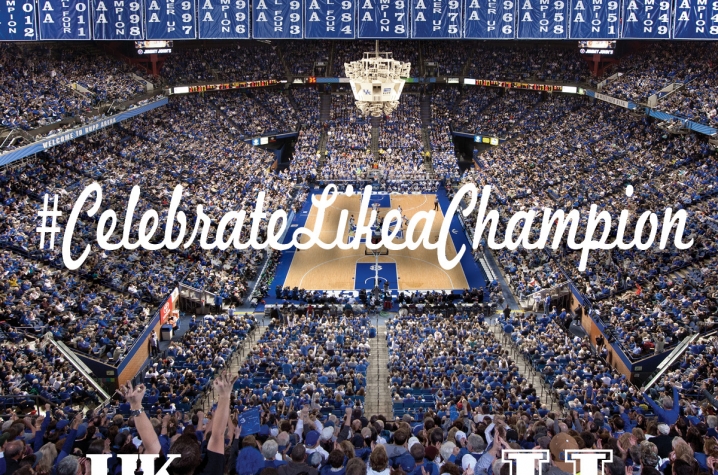 Dear Colleagues and Students,
The intensity of our team and dedication of the Big Blue Nation has carried the University of Kentucky to the Final Four once again. For students and fans remaining in Lexington, I want to remind you to cheer loud and be proud, but to #CelebrateLikeAChampion and honor our program's tradition of excellence. Please be respectful and courteous to each other, your neighbors and to our city.
We share a deep pride for the way this team has represented the University. They have gelled as the Commonwealth's Team and are proudly extending the greatest tradition in the history of college basketball.
Thank you for your cooperation with campus and local officials during the Sweet Sixteen and the Elite Eight. Please continue to keep your celebrations respectful and safe. We want everyone talking about our team and their accomplishments, not about events happening in our streets.
Like I shared last weekend, we know you will gather. We know you will celebrate. But remember you are representing the University of Kentucky and let your actions this weekend be reflective of the pride you have for your team and your university.
Please be safe and respectful in your celebrations. Watch out for one another. Keep each other safe. Be smart and careful. Have fun.
For our fans traveling to Dallas, please remember that our team is tending to business this weekend, the serious business of pursuing another national championship.
We are embarking on another great weekend for Big Blue Nation – let's enjoy the ride.
Go Cats!
Eli Capilouto
President