Kentucky's Best and Brightest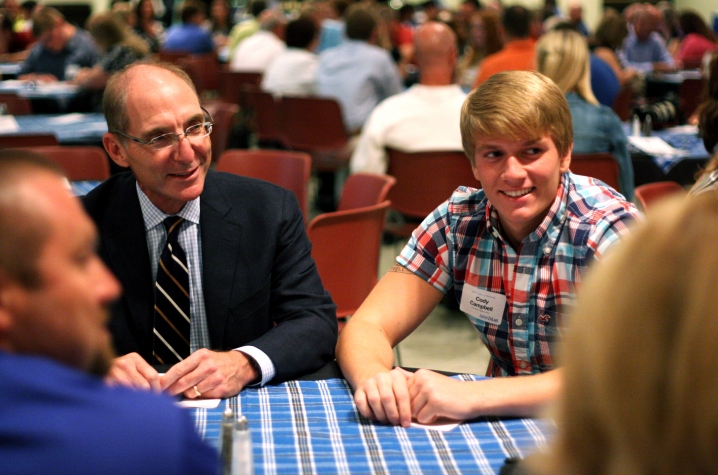 Last month, I had the pleasure of greeting 205 of the best and brightest students from high schools across Kentucky. On July 15th, the eighth Class of Kentucky spent the day seeing blue and enjoying all that UK has to offer. They stood out among nearly 50,000 rising juniors because of their stellar academic performance, commitment to community service and by exhibiting superior leadership skills. They are the best example of what our students can achieve today and the hope they bring for our Commonwealth's future.
A student and her mother approached me before lunch to praise the University on our impressive program and welcoming campus atmosphere. It is a point of personal pride when students and parents go out of their way to compliment the University. It is not surprising that this is a regular occurrence at UK and is one example of the great things our institution is doing for current and prospective students.
Part of the program included remarks from UK Alumnus and current Indianapolis Colt, Jacob Tamme, who shared his philosophy on dreaming big dreams. Tamme told students, "If your dreams are your focus, you'll never get there. Focus on each step, each moment, and do your absolute best and you'll get there." Jacob is an incredible example for our state's best and brightest; he was a high performer on the field and in the classroom.
I look forward to future opportunities to interact with high school students around Kentucky. The Class of Kentucky honorees are the best students in Kentucky and the best hope for Kentucky's future. It is imperative that we make every effort to recruit these students to the University and provide fulfilling opportunities for them to succeed.