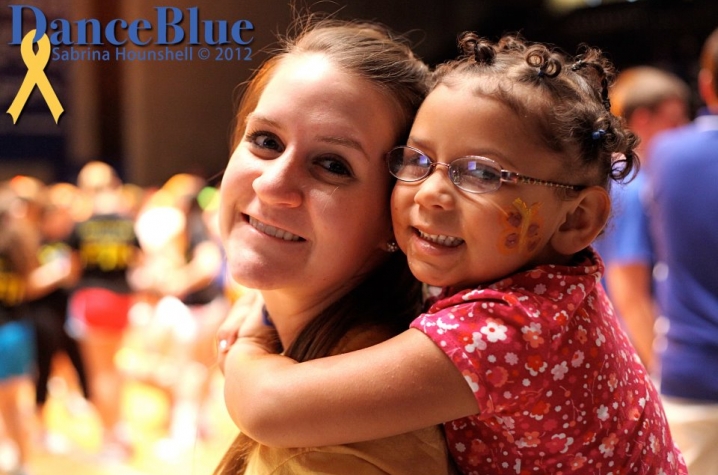 From time to time, I invite faculty, staff and students to this space to share their story. Abby Peck, a senior nursing major, is from Newtown, Conn. As the nation remembers the tragedy that occurred in the quiet Connecticut town one year ago this week, I asked Peck to share with the UK community what she would like us to know about her hometown. Our thoughts are with Newtown on this solemn anniversary.
There is one thing everyone from Newtown, Conn., wishes the world would know. We wish they had the joy of experiencing our little slice of heaven before Dec. 14, 2012. As a 2010 graduate of Newtown High School, I was lucky enough to grow up in what, I thought, was the most boring town in America.
My days consisted of visiting our old general store on Main Street for "The Flagpole" (a sandwich I must eat on every college break), getting the best bagels you'll ever eat from Eunice's Bagel Delight and spending late nights with friends at The Diner. If you couldn't tell, all there is to do in Newtown is eat.
I had a wonderful, challenging and rewarding high school experience with teachers that I still keep in contact with; my friends from Newtown will be in my wedding. And while I'm sitting in traffic on Nicholasville Road, all I can do is crave the 60 square miles of open winding roads that I call home. I lived a charmed life that I wouldn't change for anything.
On Dec. 14, 2012, a tragedy happened. My slice of heaven was changed forever. While the world was heartbroken over what happened, the community of Newtown was shattered. The effects of this day so profound, words cannot do it justice. But in the words of Emilie Parker's mother, "evil did not win." Kindness from across the world has supported my hometown, and for that, we are all thankful.
Recently, someone made a comment, "Newtown has become the poster town for how to correctly handle this type of situation." While I agree, it comes by no surprise to me. Everyone played a role in how we moved forward. The people of Newtown are resilient and strong, but there are three people in particular that come to my mind, three unsung heroes of our recovery.
When I was in fourth grade, I remember when my "other mother" went back to work. She started working at the Newtown Florist, she was artistic and had a talent for making arrangements. For the days following December 14, the florist didn't close. When the rest of us were taking time to heal and mourn, she was busy at all hours. While everyone was sending gifts to other people, no one was recognizing the hard work being done by the women and men making the gifts, and delivering a little bit of joy all over town. The sadness the florist faced those next couple of weeks was constant, and they pushed through. For this, they are my heroes.
Another unsung hero of Newtown is one of my closest friend's father. He works for the town municipal center doing building inspections and working with the influx of town mail during this time. My friend would go to work with her father to lend an extra hand in the mailroom, sorting gifts of all shapes and sizes into piles. The things sent to Newtown from all over the world were immense and someone had to do the job of sorting through it all, so he did it. Someone from Missouri sent 26 handmade Noah's arcs, other people sent letters and teddy bears and boxes of toys. The generosity was beautiful to see but every box needed to be inspected before opening, every letter sorted and this was an exhausting job. Sleep was a rare thing for this hero.
The third hero was my "Monday Night mom." I've been going to her house every Monday to watch The Bachelor for the years. She is a busy woman who works in human resources for the Newtown Board of Education. When December 14 rolled around, she had no choice but kick into high gear. She would come home from long days, clearly stressed, but continued to work nights and weekends constantly until she finally got a break for Christmas.