Anderson Receives AAPS Wurster Research Award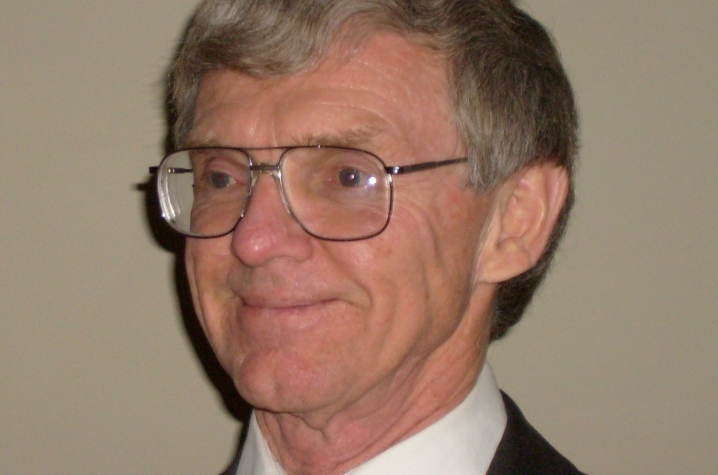 LEXINGTON, Ky. (Oct. 22, 2012) − Brad Anderson, interim chair of the University of Kentucky College of Pharmacy's Department of Pharmaceutical Sciences, received the Dale E. Wurster Research Award in Pharmaceutics at the American Association of Pharmaceutical Scientists (AAPS) Annual Meeting and Exposition in Chicago.
The award recognizes individuals who have made significant research contributions to the pharmaceutical sciences in the specific field of pharmaceutics. Pharmaceutics includes such research areas as physical pharmacy, preformulation, dosage form design, formulations, biopharmaceutics, and pharmacokinetics.
Anderson serves as the H.B. Kostenbauder Professor in Pharmaceutical Sciences at UK. His research is aimed at optimizing drug formulations and delivery systems to enable pharmaceutical products that are more effective in treating disease. Many promising new drug molecules also exhibit undesirable physical or chemical properties that may hinder their development into useful products for patients. For example, some compounds lack sufficient solubility, stability, or membrane penetration to be active when taken orally. Other drugs may not reach their intended site of action in sufficient amounts or within a proper time frame to be sufficiently safe and effective.
Anderson's laboratory combines experimental studies, computer simulations, and mathematical model development founded on physical and physical organic chemistry to understand and optimize drug developability, formulation quality, and delivery system performance.
Media Contact: Ann Blackford at  (859) 312-3587 or ann.blackford@uky.edu