Education Professor's Book Earns A+ from Publishing Industry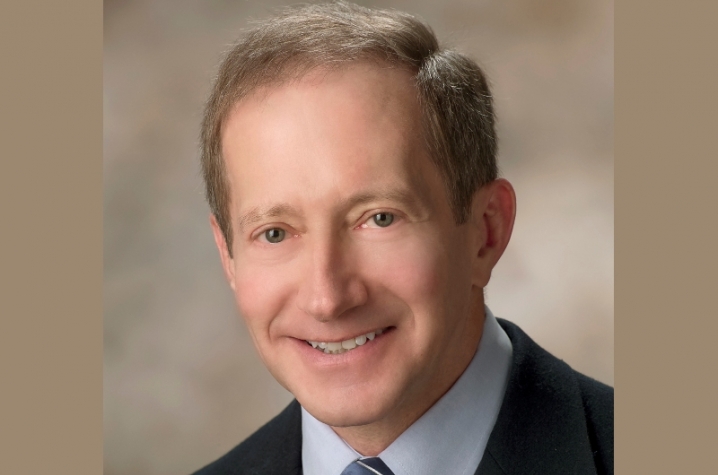 LEXINGTON, Ky. (June 30, 2010) - A leading industry group for educational publishers has named "Developing Standards-Based Report Cards" by Thomas Guskey, professor of educational psychology in the University of Kentucky College of Education, and Jane Bailey, one of the year's top educational products.
The book, which was published by Corwin, earned the publisher the Association of Educational Publishers' (AEP) 2010 Distinguished Achievement Award for best professional development tool in assessment.
"Educators throughout North America have been struggling to develop appropriate and meaningful standards-based report cards," says Guskey. "This book offers them the practical and tested guidance they need to succeed in their efforts."
The book outlines how schools can transition from traditional to standards-based report cards so that grading and reporting practices are aligned with state education standards. Under the new report cards, instead of receiving a single letter grade in each subject area, students would receive multiple number grades that represent their progress toward meeting specific learning goals within each subject.
Entries were judged by a panel of educational publishing professionals based on quality of writing, educational value, originality, and audience interest.
"This is my sixth book with Corwin, and I have enjoyed a wonderful relationship with Corwin for many years," says Guskey.
Guskey is a graduate of the University of Chicago's renowned Measurement, Evaluation, and Statistical Analysis (MESA) program. He also served as director of research and development for the Chicago Public Schools and was the first director of the Center for the Improvement of Teaching and Learning, a national research center. Guskey served on the Policy Research Team of the National Commission on Teaching & America's Future and on the task force to develop the National Standards for Staff Development, and he recently was named a fellow in the American Educational Research Association, one of the association's highest honors.
Bailey was curriculum and staff development coordinator for the Public Schools of Petoskey in northwest Michigan. She passed away in 2009 during the writing of "Developing Standards-Based Report Cards," and the book is dedicated in her memory.
Guskey's book "The Principal as Assessment Leader," was nominated for the award as well, which made Guskey the only author to have two books nominated among the three finalists.
This is Guskey's third national book award. His book "Professional Development in Education" (1996) and "Evaluating Professional Development" (2000) were named the "Book of the Year" by the National Staff Development Council.
Corwin was established in 1990 to provide solutions for PreK–12 educators. An affiliate of SAGE, an international publications company, Corwin produces books and multimedia resources that range from very practical, experience-based resources to more reflective or research-based titles, and are written for a diverse set of professionals, including principals, administrators, specialists, teachers, counselors, consultants, teacher educators, and collegiate-level students.
For more information about the book or to request review copies or author interviews, please contact Charline Wu, at 805-410-7750 or charline.wu@corwin.com.