Kuhn Named National Pharmacy Foundation's Preceptor of the Year Award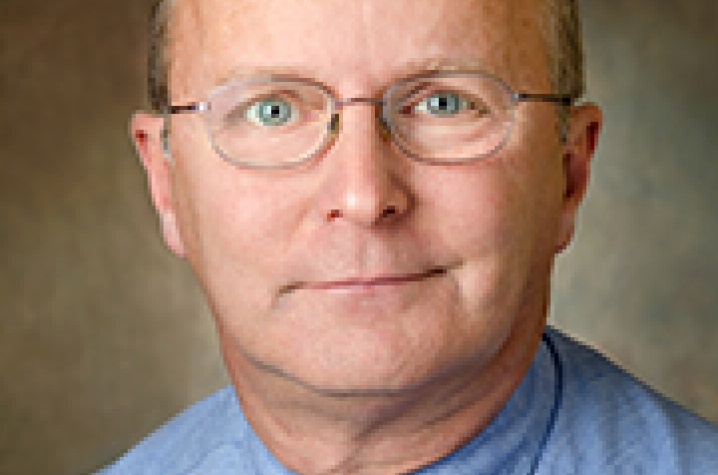 LEXINGTON, Ky. (Nov. 4, 2014) -- The University of Kentucky's Robert J. Kuhn, the Kentucky Hospital Association Professor in the College of Pharmacy's Department of Pharmacy Practice and Science, has been selected by the American Society of Health-System Pharmacists Research and Education Foundation to receive the 2014 Preceptor Award.
The ASHP Research and Education Foundation will recognize recipients of the 2014 Pharmacy Residency Excellence Awards at a special reception held during the ASHP 2014 Midyear Clinical Meeting in Anaheim, California. This awards program, supported by an educational donation provided from Amgen, Inc., recognizes excellence in pharmacy residency training through recognition of residency programs, preceptors and new preceptors. The recipients of this award have demonstrated excellence and innovation in training pharmacy residents and serve as models for other residency programs and preceptors.
"I feel incredibly blessed to be recognized with such an honor," Kuhn said. "As an educator, having the opportunity to train the next generation of pharmacy leaders and innovators is a thrill. To be recognized for those efforts is humbling, as I feel I learn as much from working with the residents as do the trainees. We often begin a lifelong relationship and it is a joy to see their professional development after they leave UK."
Kuhn is one of the nation's foremost leaders in pediatric pharmacy. He began his educational journey at The Ohio State University, where he received a Bachelor's degree. He received his Pharm D. from the University of Texas before completing his pediatric pharmacy fellowship at Nationwide Children's Hospital in Columbus, Ohio.
He has been a member of the Colleges of Pharmacy and Medicine at the University of Kentucky and a faculty member and clinical specialist in pediatrics at Kentucky Children's Hospital since 1985. He is currently the program director of the PGY2 Pediatric Pharmacy Specialty Residency at UK and has helped train more than 40 residents in this area since its inception. His research has focused on drug use in various areas of pediatrics and cystic fibrosis. He has been instrumental in establishing the role of the pharmacist in the care of patients with cystic fibrosis and has mentored many colleagues in this area.
During the last 29 years, Kuhn has served as a pediatric preceptor for more than 150 PGY1 residents at UK as well as over 75 specialty residents. He is known for his enthusiasm for pediatrics and how to develop that in other residents. He is especially honored to have worked with so many excellent young professionals who have distinguished themselves with their careers since their training. In particular, his pediatric residents are leaders in clinical practice and academics across the country as well as leaders in pediatric professional organizations. Several trainees now direct PGY2 pediatric pharmacy specialty residency programs.
Kuhn will be formally recognized with this award at a reception on Dec. 6, 2014 at the ASHP Midyear in Anaheim, California.