UPK Author Receives Special Weatherford Award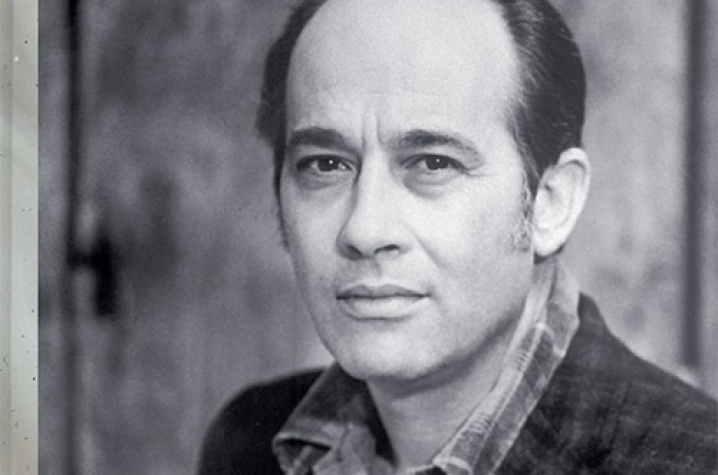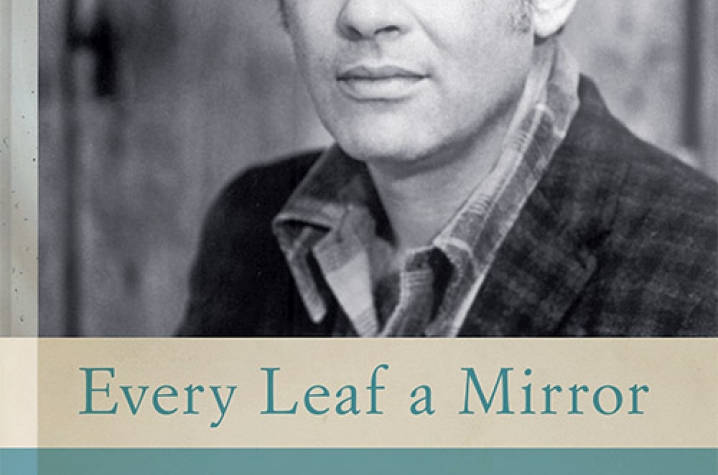 LEXINGTON, Ky. (April 9, 2015) — University Press of Kentucky (UPK) author Jim Wayne Miller (1936–1996) has been named the recipient of the 2014 Special Weatherford Award for his book "Every Leaf a Mirror: A Jim Wayne Miller Reader," edited by his wife and Mary Ellen Miller and University of Kentucky Graduate School Assistant Dean Morris Allen Grubbs. The Weatherford Award is presented by Berea College and the Appalachian Studies Association annually to honor books in fiction, nonfiction and poetry that highlight different characteristics of Appalachian culture.
Established in 1970, the Weatherford Awards commemorate the lives of W.D. Weatherford Sr., a prominent Appalachian leader, and his son Willis D. Weatherford Jr., late president of Berea College. The award was presented March 27, at the 38th Annual Appalachian Studies Conference held at East Tennessee State University.Grubbs was there to accept the award.
Chris Green, director of Berea College's Loyal Jones Appalachian Center, credits Miller for continuing "to help us see how words are a living, transformative force between people — in our homes, libraries, schools, publishing houses, universities and hearts — throughout and beyond the mountains." 
Jim Wayne Miller was a prolific writer, a revered teacher and scholar, and a pioneer in the field of Appalachian studies. He helped build programs in the discipline in Kentucky, Tennessee and Ohio, and worked tirelessly to promote regional voices by presenting the work of others as often as he did his own. Miller was one of the founding fathers and animating spirits of the Appalachian renaissance.
In "Every Leaf a Mirror," Grubbs and Mary Ellen Miller, UK alumni, gathered essential selections from the beloved author's oeuvre. Highlights from the volume include touchstone poems; seminal articles; a rare autobiographical essay; a commencement address; and an excerpt from the previously unpublished short story "Truth and Fiction." Revealing the scope and significance of Miller's contributions as an artist and cultural scholar, this reader captures the excitement that surrounded the birth of modern Appalachian literature.
Recent UPK authors who have received the Weatherford Award include Ronald D Eller in 2008 for "Uneven Ground: Appalachia since 1945," Emily Satterwhite in 2011 for "Dear Appalachia: Readers, Identity, and Popular Fiction since 1978" and T.R.C. Hutton in 2014 for "Bloody Breathitt: Politics and Violence in the Appalachian South."
This is the first Special Weatherford presented since 1999. UPK authors such as Jesse Stuart (1975), James Still (1977) and Harriette Simpson Arnow (1978) have also received the Special Weatherford Award for their remarkable contributions to Appalachian culture.
Jim Wayne Miller was a professor at Western Kentucky University and the author of numerous poems, essays and short stories.
UPK is the scholarly publisher for the Commonwealth of Kentucky, representing a consortium that now includes all of the state universities, five private colleges and two historical societies. Led by Director Stephen Wrinn, its editorial program focuses on the humanities and the social sciences. Offices for the administrative, editorial, production and marketing departments of the press are found at UK, which provides financial support toward the operating expenses of the publishing operation.
MEDIA CONTACT: Whitney Hale, 859-257-8716; whitney.hale@uky.edu