UPK Book Named Best Civil War-Era Re-issue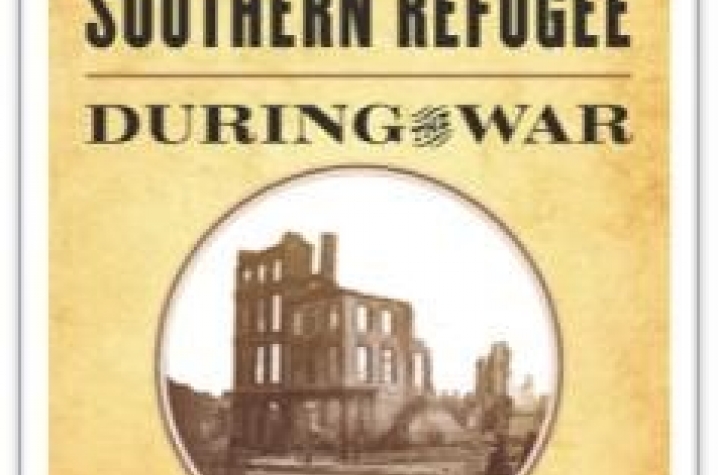 LEXINGTON, Ky. (Aug. 6, 2014) — The Military Order of the Star and Bars recently announced the winners of their annual literary awards. Among the recipients was University Press of Kentucky's new book "Diary of a Southern Refugee during the War," by Judith Brockenbrough McGuire, edited by James I. Robertson Jr. The publication was named the winner of the General Basil W. Duke Literary Award, which is given "to encourage the re-issuance of out-of-print books that accurately present history of the War for Southern Independence."
Initially appearing in 1867, "Diary of a Southern Refugee during the War" was among the first of such works published after the Civil War. Although it is one of the most-quoted memoirs by a Confederate woman, Robertson's edition is the first to present vital details not given in the original text. His meticulous annotations furnish references for poems and quotations, supply the names of individuals whom McGuire identifies by their initials alone, and provide an in-depth account of McGuire's extraordinary life.
Throughout the war years, McGuire made poignant entries in her diary. She wrote incisive commentaries on society, ruminated on past glories, and detailed her hardships. Her entries are a highly personal and revealing mixture of family activities, military reports and rumors, conditions behind the battle lines, and her observations on life, faith and the future. In providing illuminating background and references that significantly enhance the text, Robertson's edition adds considerably to our understanding of this important work and, by extension, the war itself.
This announcement marks the fourth time UPK has won the Duke Literary Award. UPK's other titles to win the award are "Johnny Green of the Orphan Brigade: The Journal of a Confederate Soldier," edited by Kent Masterson Brown, in 2002; "Josie Underwood's Civil War Diary," edited by Nancy Disher Baird, in 2009; and "One of Morgan's Men: Memoirs of Lieutenant John M. Porter of the Ninth Kentucky Cavalry," edited by Kent Masterson Brown in 2010.
James I. Robertson Jr., Alumni Distinguished Professor Emeritus of History at Virginia Tech, is the author or editor of numerous books, including "Stonewall Jackson: The Man, the Soldier, the Legend."
The Military Order of the Stars and Bars is a patriotic fraternal society, founded by Confederate veterans to "perpetuate the idealism that animated the Confederate Cause and to honor the courage, devotion and endurance of those who dedicated their lives and services during four years of devastating war."
UPK is the scholarly publisher for the Commonwealth of Kentucky, representing a consortium that now includes all of the state universities, five private colleges and two historical societies. Led by Director Stephen Wrinn, its editorial program focuses on the humanities and the social sciences. Offices for the administrative, editorial, production and marketing departments of the press are found at UK, which provides financial support toward the operating expenses of the publishing operation.
MEDIA CONTACT: Whitney Hale, 859-257-8716; whitney.hale@uky.edu