Doctoral Graduate Combines Academics and Recreation, Wins International Award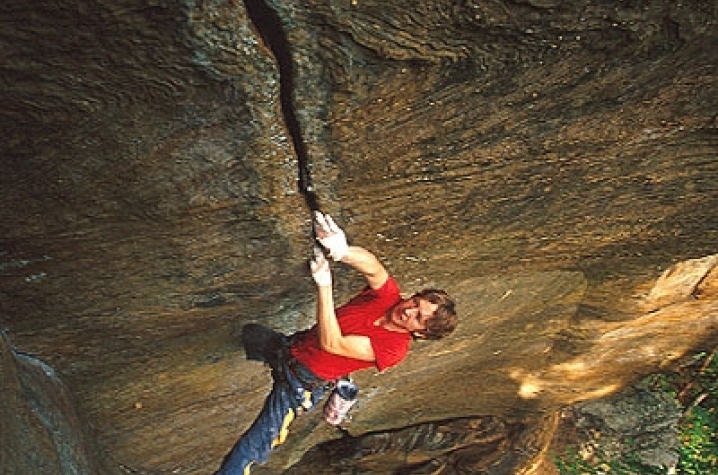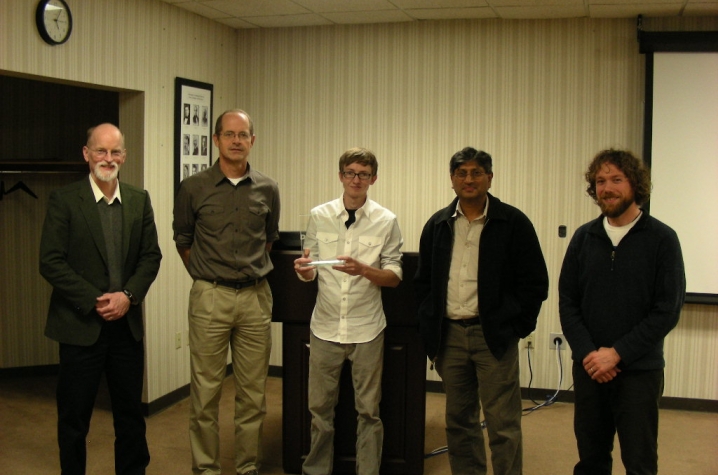 LEXINGTON, Ky. (Jan. 11, 2012) – For Matthew Massey, a doctoral graduate in Earth and Environmental Sciences at the University of Kentucky, the formula for success was combining his field of study with his favorite recreational activity — rock climbing.
Massey received the Journal of Structural Geology's Student Author of the Year Award for 2011, using his climber's perspective to conduct new and innovative research.
Because the journal does not provide a formal application process for the award, a panel of international scholars reviewed Massey's paper. Experts from France, Norway and other countries reviewed published pieces to acknowledge Massey's as the "best."
[IMAGE1]
"I knew I had a good paper that presented really cool research," Massey said. "But being notified of the award later was a really big surprise!"
Analyzing garnets, or groups of hard glasslike minerals in rock, Massey intrigued geologists with his unique perspective on the subject. No one had seen those types of garnets or thought to study them the way Massey had.  He was also the first to acknowledge the relationship between these tiny mineralogical features and the formation of mountain belts.
Massey was awarded a scholarship from The Graduate School at UK to continue his research abroad at the University of Liverpool. There, Massey learned a new data collection method called EBSD, electron backscatter diffraction, and studied under David Prior,a prestigious professor in the field of geology.
Prior helped critique Massey's paper as did Massey's adviser at UK, David Moecher, and both were credited as second and third authors.
"He (Massey) demonstrated that he is his own scientist," Moecher said. "If he can climb a 100-foot cliff out at the gorge while researching…he can do anything in my view."
MEDIA CONTACT:  Sarah Geegan, (859) 257-5365 or sarah.geegan@uky.edu