New MoveWell at 1020 Employee Fitness Facility Now Open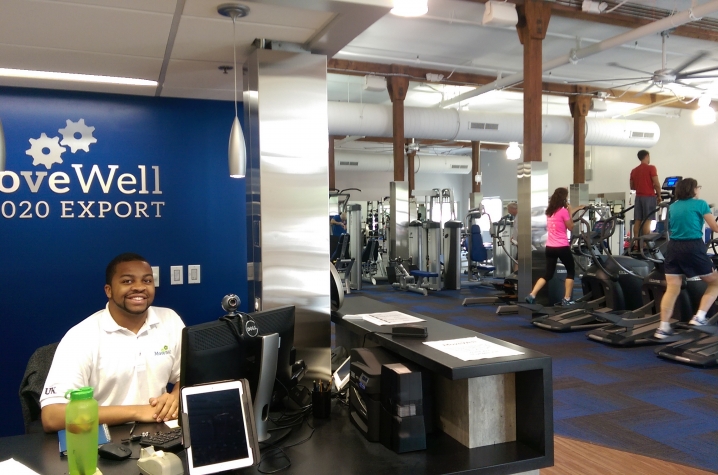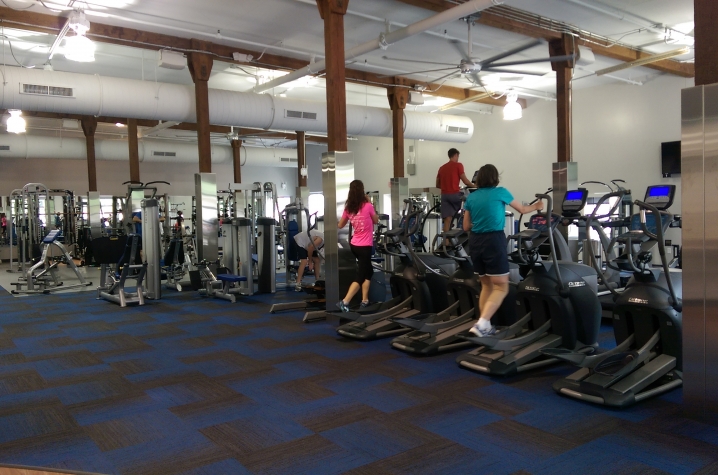 LEXINGTON, Ky. (July 2, 2015) — The University of Kentucky's employee-dedicated fitness center, MoveWell at 1020 Export, is now open. This new facility features something for everyone: more than 20 pieces of cardio equipment, a brand new set of strength training equipment and a full line of free weights. Plus, enjoy sweat and bath towel service and the expertise of on-site staff who can answer questions and assist your workout.
MoveWell is the fitness center relocated from what was previously Alumni Gym to 1020 Export Street.
"The news we were moving out of Alumni gym after 20 years in that location came as a surprise," said Carrie Davidson, facilities planner for Health and Wellness.  "However, change is good, and our new facility at 1020 Export was soon realized as an opportunity to grow our programs, services, and our staff. It is our mission (Health and Wellness) to improve the health of the university community through education, intervention, and individual empowerment." 
MoveWell membership is $7 a month and includes access to fitness facilities at 1020 Export and Seaton Center, training sessions and unlimited participation in group fitness classes. Locker rental at either facility is available for an additional $5 a month.
In collaboration with UK Parking and Transportation, there is a free shuttle to MoveWell. This shuttle runs Monday through Friday in the mornings and midday, making transport to the facility during the lunch hour and after work more of ease. This shuttle is currently operating on a 90-day trial period ending Sept. 15. 
MoveWell also offers bike racks, parking in the Press Avenue Garage (structure # 6), a parking lot at the 1020 location as well as parking in the UK Credit Union parking lot, which is available in the mornings, evenings and weekends.
"We are excited to bring this opportunity to 'Live Well' to UK employees, retirees, spouses, and sponsored dependents," Davidson said. 
A grand opening ceremony is planned for 11 a.m. to 1:30 p.m. July 23 at Export. Everyone is invited attend.
For details on joining, locations, classes, and more please visit www.uky.edu/hr/wellness/fitness.
MEDIA CONTACT: Blair Hoover and Rebecca Stratton, (859) 323-2395; blair.hoover@uky.edu rebecca.stratton@uky.edu