Iocono Appointed to Kentucky Board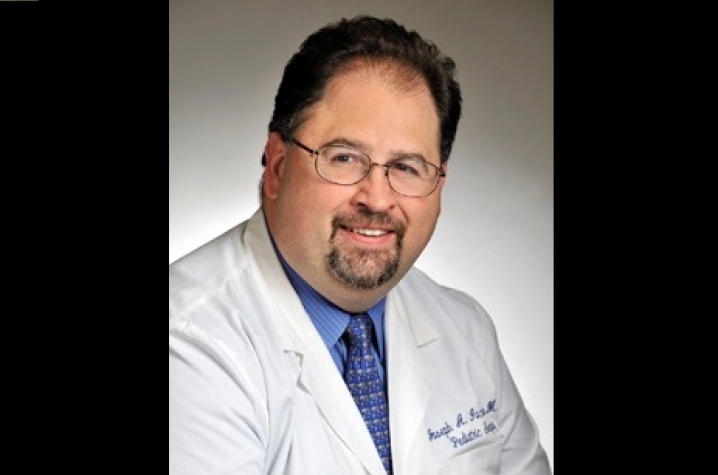 LEXINGTON, Ky. (Nov. 30, 2010) − Gov. Steve Beshear has appointed Dr. Joseph Iocono, UK HealthCare chief of the division of pediatric surgery and director of UK's Pediatric Trauma Program, to the Kentucky Board of Emergency Medical Services (KBEMS).
"I hope to become an asset to the KBEMS to help with caring for our children by being an advocate for our EMS colleagues to have the correct training, resources and support from the pediatric medical and surgical community," said Dr. Iocono.
Dr. Iocono joins James C. Duke, of Beaver Dam; Michael E. Gribbin, of Lexington; Michael E. Poynter, of Lexington; and Joe Bradshaw, of Barbourville, on the KBEMS. Their terms expire Sept. 19, 2014.
"KBEMS can improve care in the critical period immediately following an injury before arriving at a hospital for care, especially in rural communities," Dr. Iocono said.  "It is my hope that I can bring my experiences as the director of pediatric trauma at the Kentucky Children's Hospital to the board and assist in making vital improvements."
The main purpose of the KBEMS is to certify first responders, emergency medical technicians, and to license paramedics and ambulance services, and to provide the best possible emergency medical services for the Commonwealth of Kentucky. 
"We are very proud of Dr. Iocono's dedication to the Commonwealth of Kentucky and emergency medicine, and his willingness and passion to serve the state for the betterment and health of Kentuckians," said Dr. Jay Zwischenberger, UK HealthCare surgeon-in-chief and director of the UK Transplant Center.