Kentucky Native, Legal Scholar With Public Policy, Higher Education Experience Chosen UK's General Counsel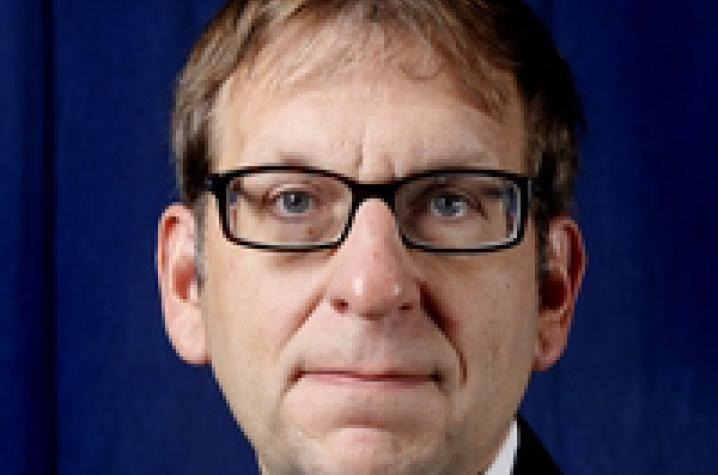 LEXINGTON, Ky. (Sept. 17, 2012) ― An attorney who has argued successfully before the U.S. Supreme Court and who has extensive experience in both higher education and the highest levels of state government in Virginia has been selected as the University of Kentucky's general counsel.
UK President Eli Capilouto announced Monday that William E. Thro, a graduate of East Hardin High School and the son of educators, will begin as general counsel on Oct. 15. Thro has more than 20 years of experience in higher education and is currently university counsel at Christopher Newport University, a growing liberal arts institution in Newport News, Va.
Previously, Thro, 48, served as solicitor general for three attorneys general in the Commonwealth of Virginia. In that position, he was a policy adviser to the attorney general and the top litigator in arguing before federal and state courts.
"I am both honored and humbled to be joining President Capilouto's team as general counsel," Thro said. "Keeping the Kentucky Promise is an enormous challenge, but it is essential to the future of the Commonwealth that we do so.  My family and I are thrilled to be coming home to Kentucky to be part of that effort."
Thro replaces Barbara Jones, who retired in June. The general counsel position serves as an officer of the university, oversees a legal team across the campus of about 10 attorneys and staff members and acts as assistant secretary for UK's Board of Trustees.
"The general counsel is a critical position as this person must serve at the nexus of complex and important legal and policy issues for the institution," Capilouto said. "In Bill Thro, we have someone with the necessary intellect, experience and passion for higher education and his native state to help lead our university as we continue our ascent."
"As the University of Kentucky continues its growth as part of fulfilling its mission to serve and lead the Commonwealth, the issues involved are increasingly varied and complex," said Dr. Britt Brockman, chair of the UK Board of Trustees. "In Bill Thro, we will have someone as our general counsel who understands and has successfully dealt with that variety and complexity in both a higher education setting and at the highest levels of state government and public policy. We are gratified that he is joining UK at what is both a challenging and exciting period in our history."
At Christopher Newport, where Thro has served two stints as that institution's top lawyer, he has helped the university through a period of significant transformation as it went from an open admissions commuter school to a selective liberal arts university.
During that time, the university has grown from 300 residential students in a single facility to more than 3,500 residential students in numerous residence halls and apartment complexes. The university has added more than 100 faculty and undertaken $1 billion worth of new construction.
Thro also serves as associate professor of constitutional studies. He has authored or co-authored more than 100 publications, including several peer-reviewed articles, has presented more than 50 times at national and international conferences and has served on several editorial boards. Thro is president-elect of the Education Law Association and has been involved in a number of national and state legal and community organizations.
Thro is a Summa Cum Laude graduate of Hanover College and received a Master of Arts with Honors from the University of Melbourne in Australia. He received his Juris Doctor from the University of Virginia School of Law, where he was a member of the Virginia Law Review.
Thro is married to the Rev. Julie U. Thro, a Presbyterian minister, and has three children.